Today I made this Free Printable Roll a Snowman Game for Christmas. This is a fun game that whole family can play. You can also play this game in the classroom and a group of kids will enjoy this game as well. You can print this game using a home printer and all you'll need would be a dice besides free printable game cards of this game.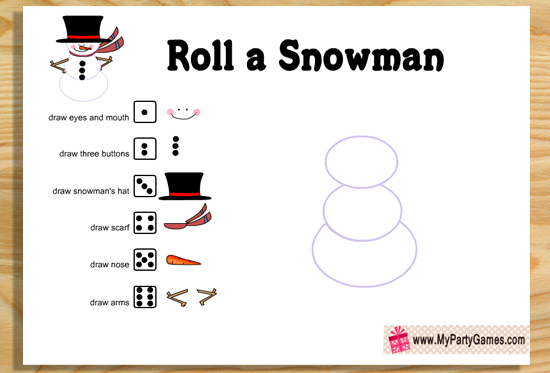 How to Play
Take printouts of this game according to the number of players and distribute it among them. Sit in a circle around the table or on a carpet. Take a dice and take turns in rolling the dice one by one. Draw the snowman according to the number you get on the dice for example if a player gets a 4 on the dice he or she should draw the scarf. If they have already drawn a scarf they should wait for their next turn to get a different number. The person who completes drawing the snowman first will be the winner.
Free Printable Roll a Snowman Game for Christmas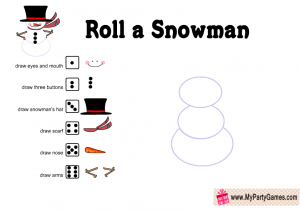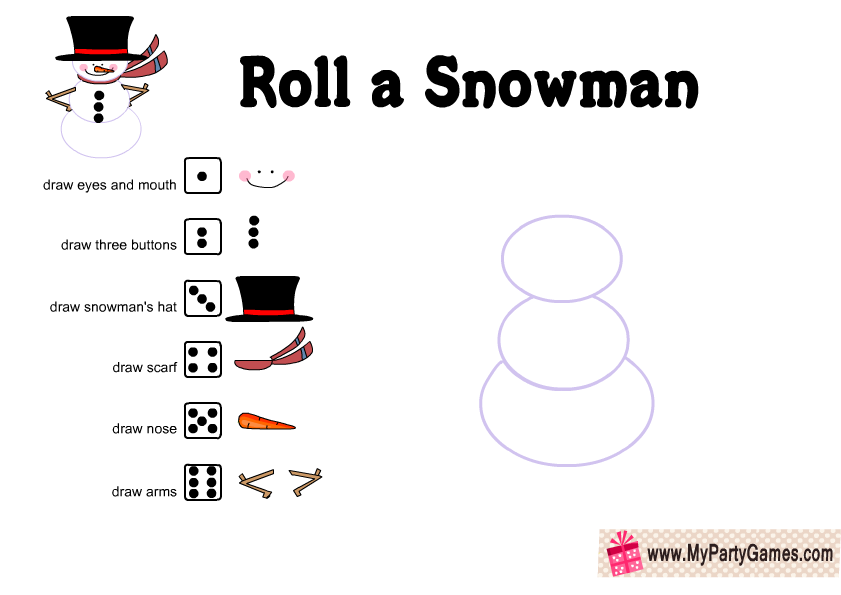 This is a free printable game card for roll a snowman Christmas game. Just click on it's thumbnail and a bigger image will open up, right click and save that.
If you like the games at mypartygames.com then please leave a comment. Also please pin the posts on Pinterest and share the links on Facebook, Twitter and other social media platforms.