Sharing a popular Christmas word game today called "How Many Words Can You Make from a Word". I have created 5 printable game cards, with each card having 50 slots for making words. This game can be played at Christmas parties, at home, in classrooms, while travelling, in groups, or alone. The possibilities of having fun with this free printable game are endless.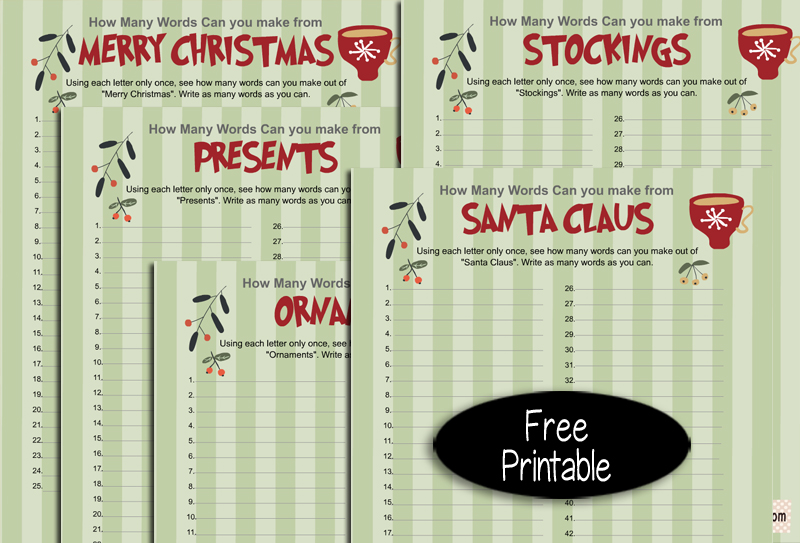 How to Play
To play this game, choose a word and print out game cards with that word at the top. Hand out the printed sheets to all the players. Instruct them to create as many words as possible by using the letters from the chosen word, while making sure to use each letter only once. You can set a time limit of either three or five minutes for the game. At the end of the allotted time, the player who has created the most words wins.
How many words can you make from Merry Christmas? Free Printable Game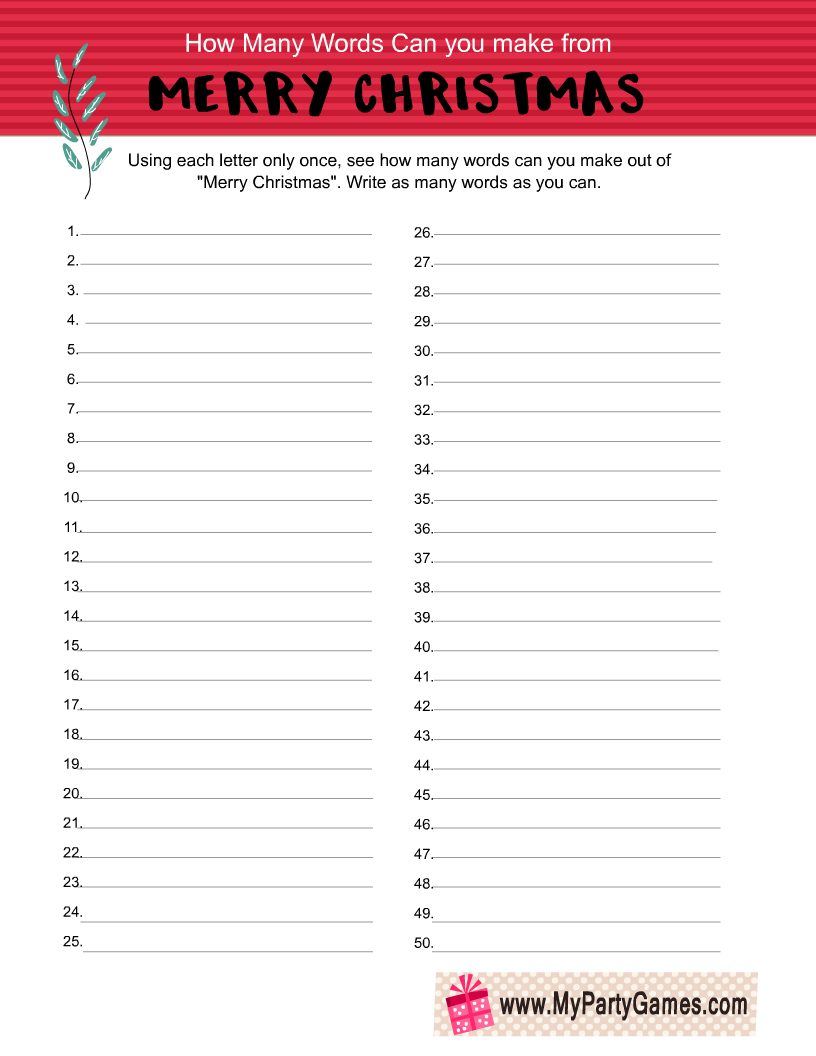 This is the first printable sheets for this Christmas game. I have made the game cards in two different designs for each word so you can print them in the design that you like the most. You need to click or tap on the thumbnail of your choice and the larger high-resolution printable image will open up.
How many words can you make from Santa Claus? Free Printable Christmas Game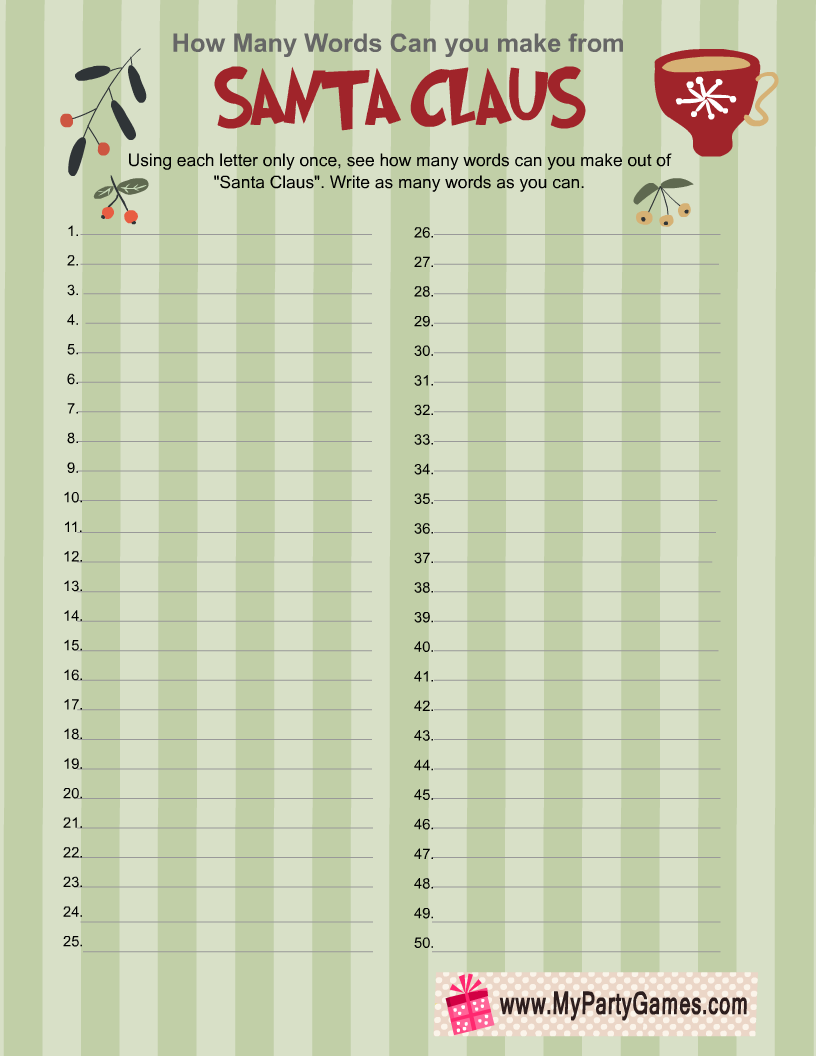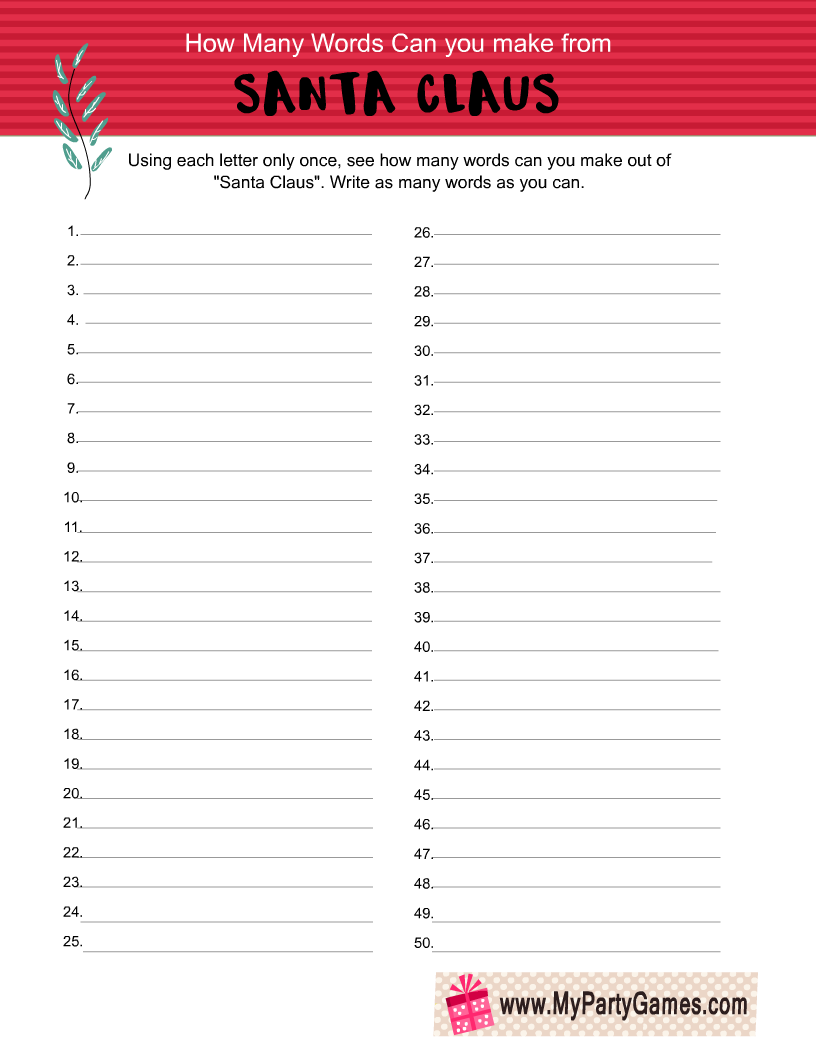 Here are two more sheets for this fun game. The players will have to make words out of Santa Claus.
How many words can you make out of "Stockings"?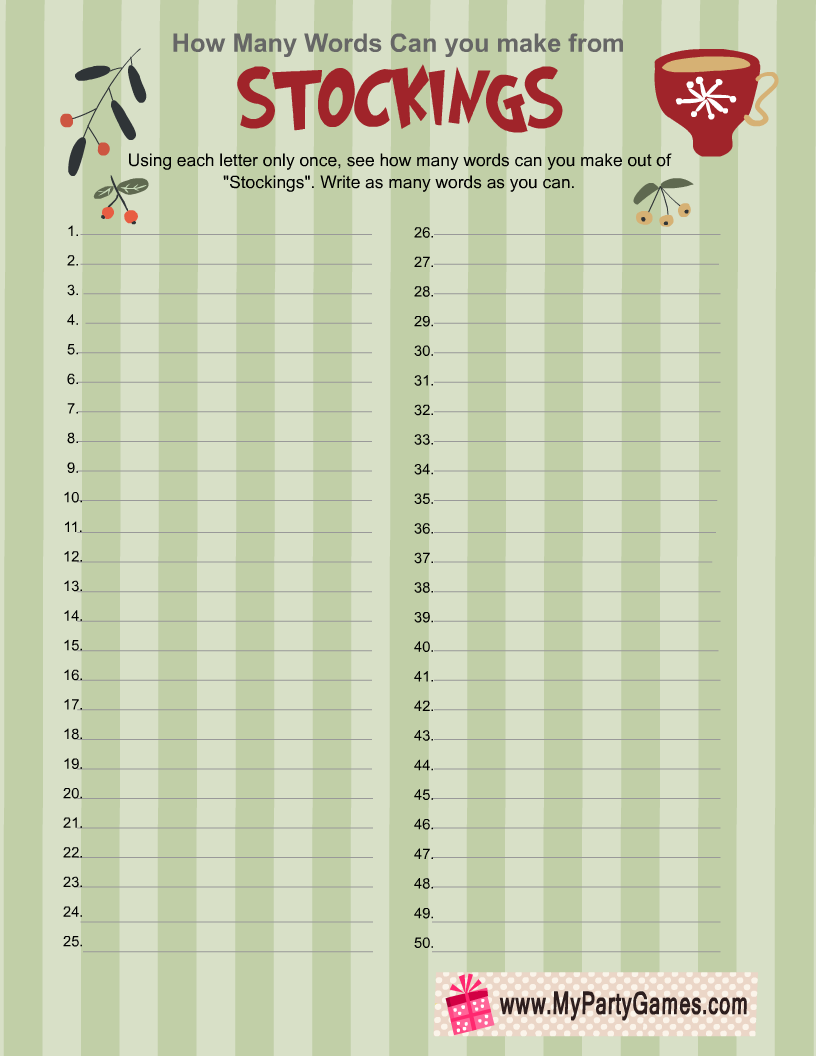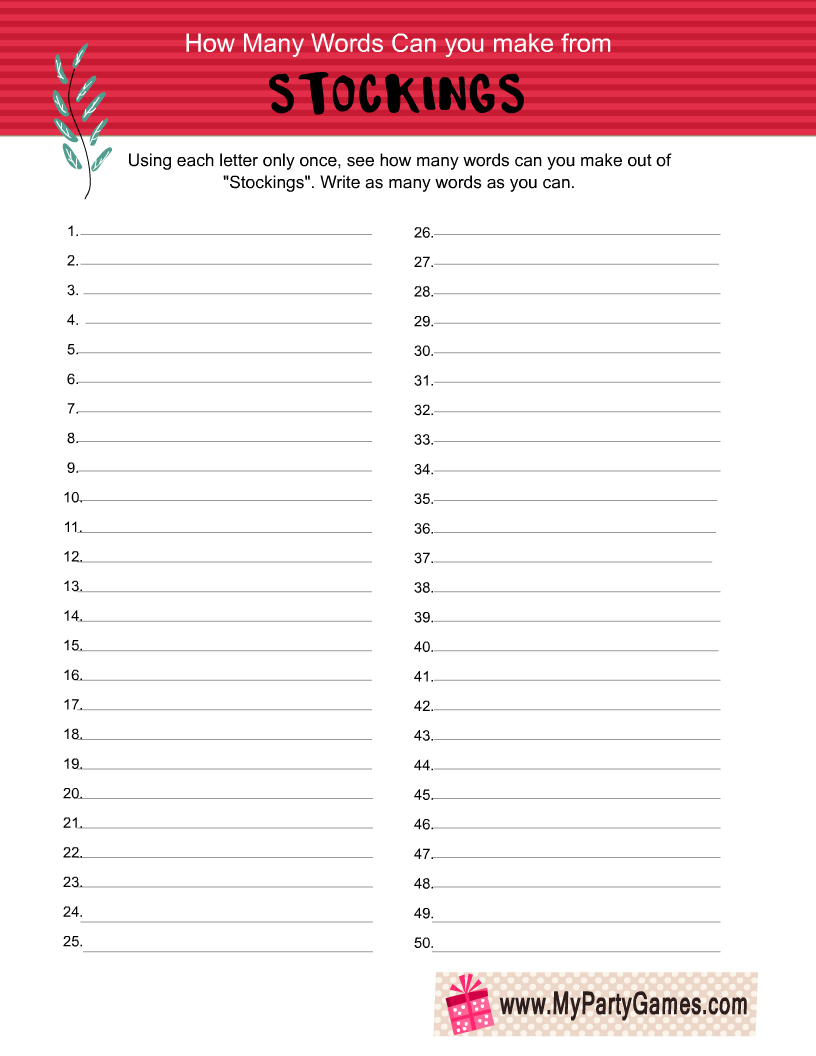 These two game sheets have different designs but the words given on the top are the same and that is "stockings".
How many words can you make out of "Ornaments"?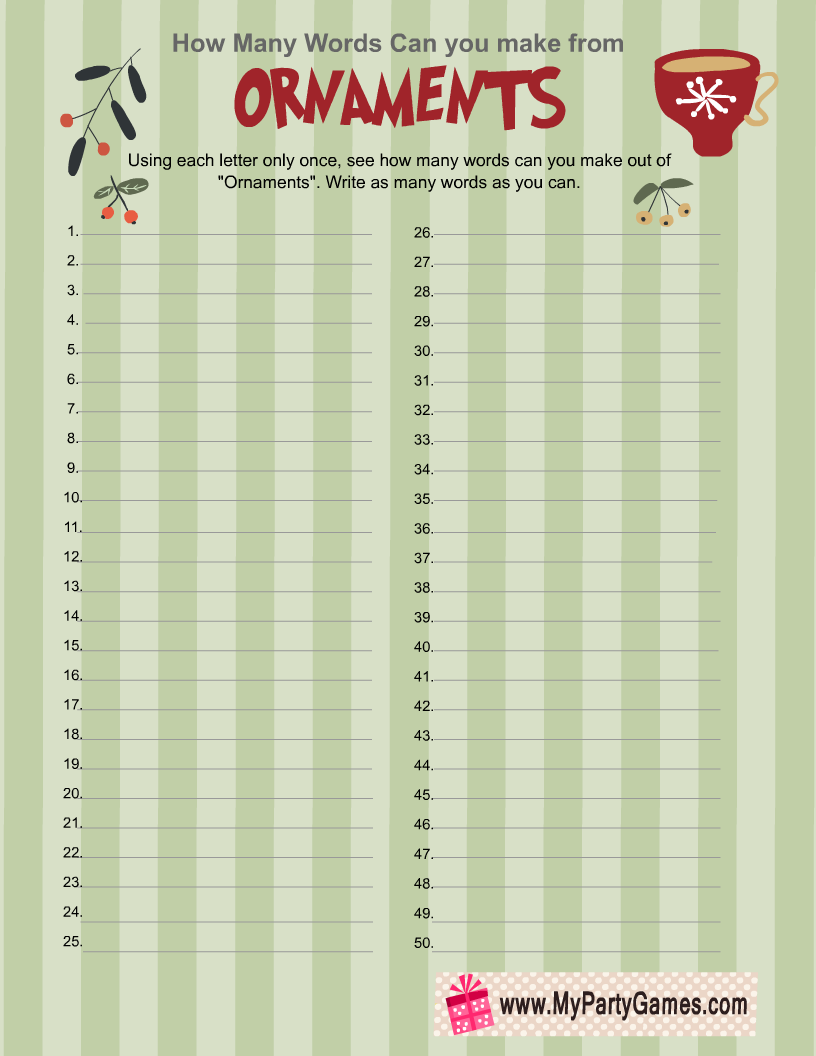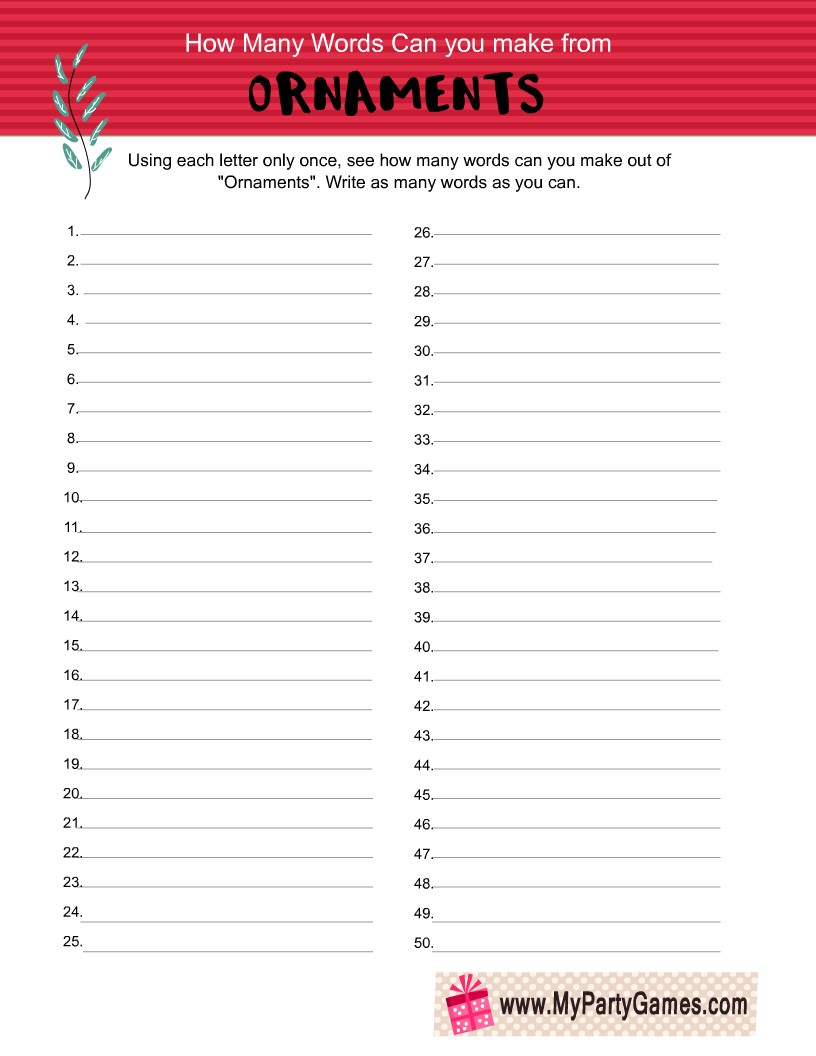 These game cards have the word Ornaments at the top and the players have to use its letters to make the words.
Free Printable Christmas Word Game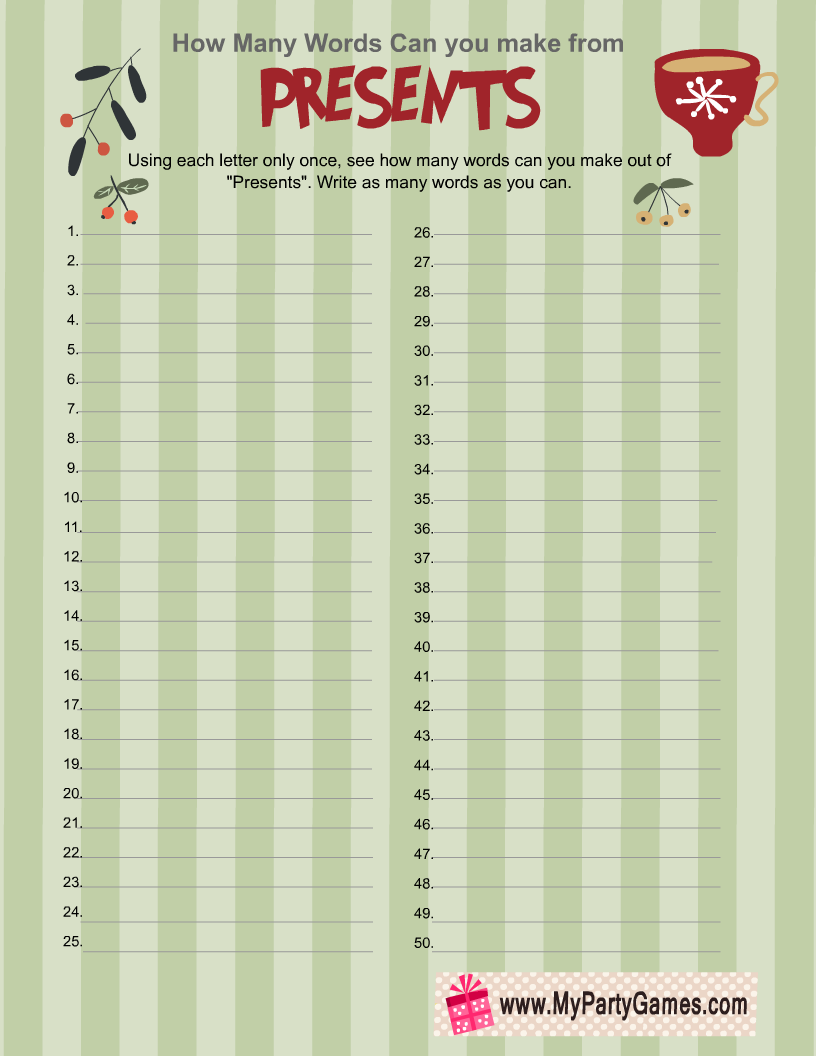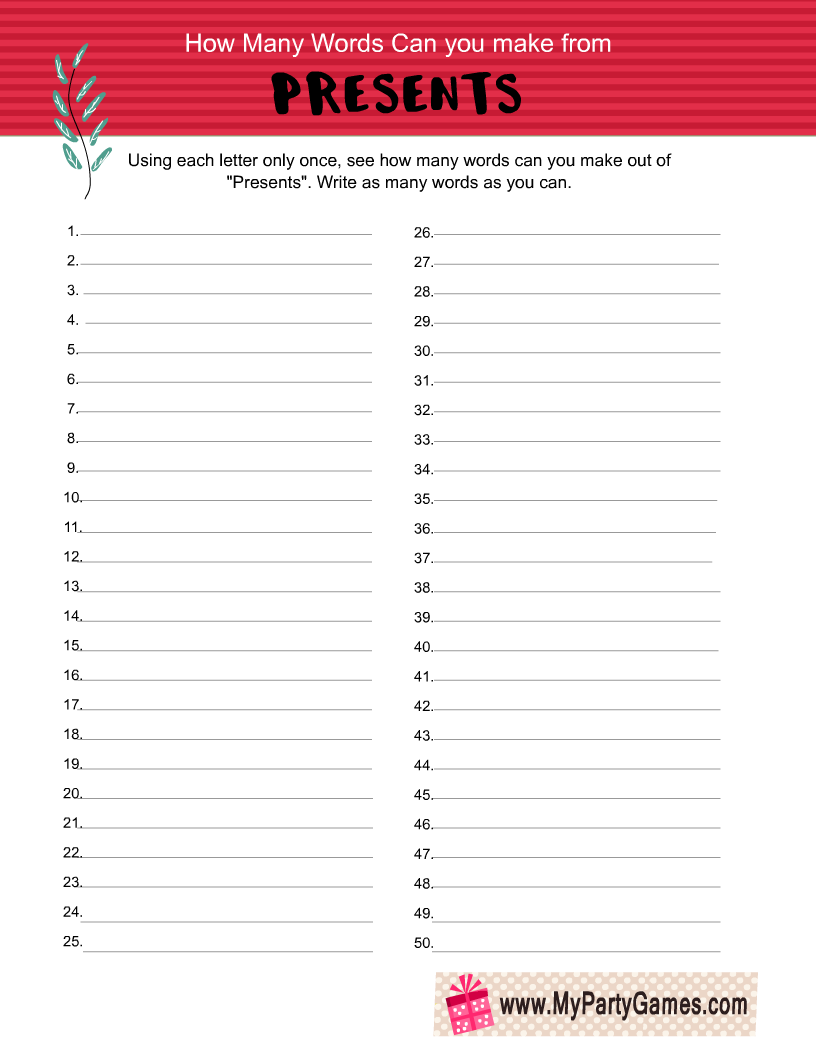 These are the last game cards for this fun Christmas game. The words out of which the players have to make words is "Presents".