Today I am sharing some adorable tags for Who am I? or What am I Christmas guessing game. This game is perfect for the kids but the whole family can play it too. Add fun to your family dinners and get-together with this light, easy and fun game that is suitable for all ages.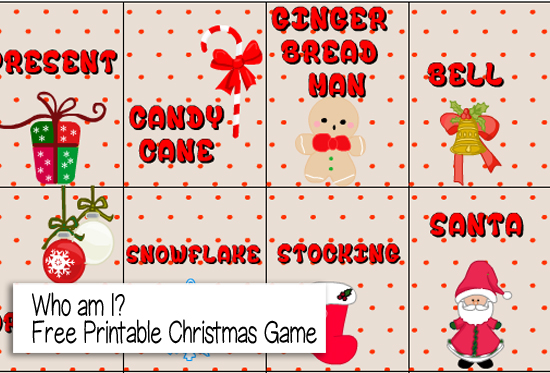 How to Play
Before playing this game, print these Who am I? game name tags on a card stock paper and add a safety pin or double sided tape on the back of each tag. Paste one random name tag on the back of each player so he or she cannot see or read the name tag. They have to ask the other players questions like, do I wear a hat? do people hang me on Christmas tree? etc. to guess their name. The player who guesses his or her name in one question will be the winner. You can also play this game in teams.
Who am I? Free Printable Christmas Guessing Game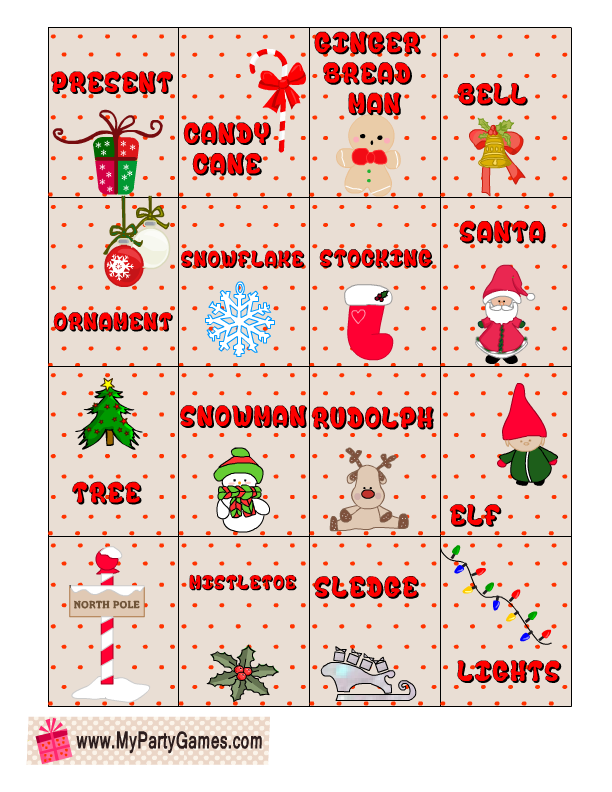 This is the free printable sheet for this Christmas guessing game name tags. Just click or tap on this smaller image that I have shared above and a bigger printable image will open up. There are 16 cute name tags on this printable sheet so up to 16 players and family members can easily play this game.