Today I am sharing a Free Printable Christmas This or That Game. I have made two unique printables for this game and the best part is that you can play this game at your home, at your Christmas party, with your co-workers, at your school, with a group of friends, or with your family. This game is also an excellent ice-breaker game yet this is really simple to play. You can print this game using a color printer on a regular printer sheet.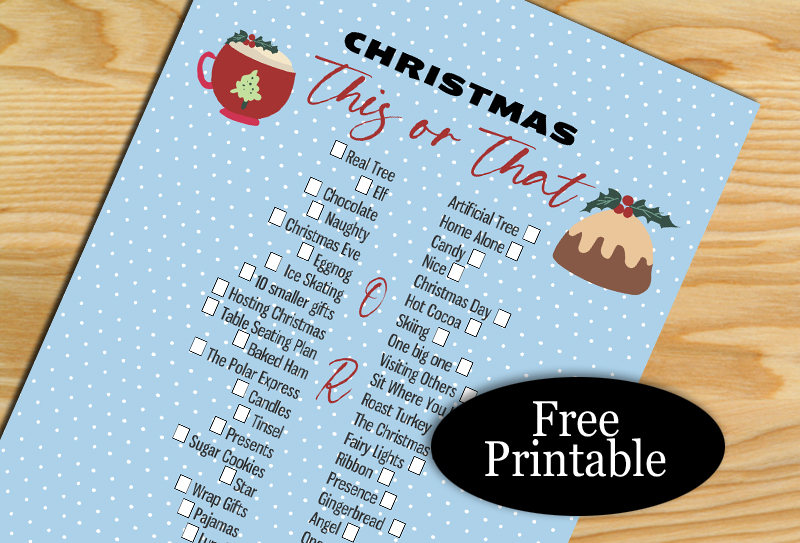 How to Play
Distribute the game cards among the players and instruct them to indicate their preferred option in the two columns provided on the game sheet. Once completed, collect the sheets and identify the two players who have made similar choices. Alternatively, you can select a guest of honor – if you're playing with family, either mom or dad can be chosen and everyone else will try to guess their choices. Pretty fun eh?
Free Printable Christmas This or That Game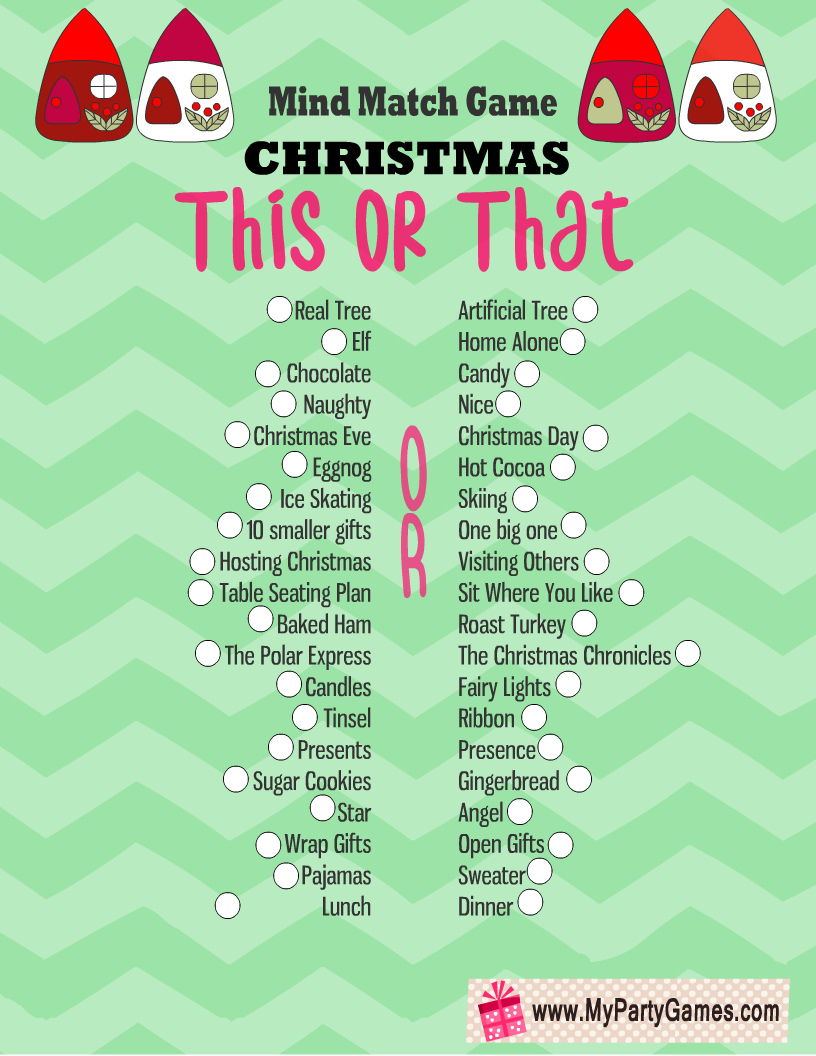 This is the first game sheet for this fun Christmas mind match game. This game card has a chevron pattern in the background and some cute little houses made on the top. You need to click or tap on this thumbnail to open the larger printable sheet.
Christmas This or That Game Printable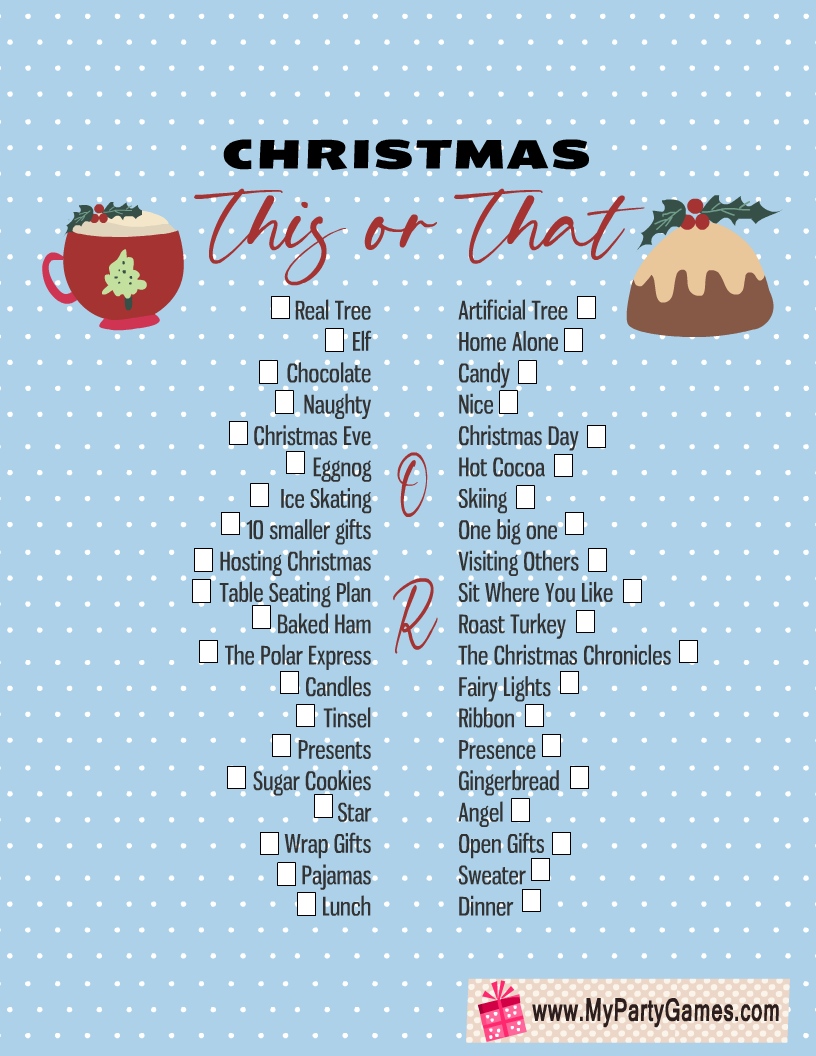 This is the second design for this fun Christmas game. This game card has a blue polka dotted background and this game card is decorated with an image of a mug filled with hot chocolate and Christmas pudding.