Today I made these adorable and Free Printable Christmas Photo Booth Props. These props are not exactly a Christmas game but a fun activity for Christmas party. These super cute props will surely help you with the celebration, festivity and fun of Christmas. I have made each prop on a separate PNG file and there are 16 free printable Christmas props that I have made. To save a prop, click on it's thumbnail image, a bigger PNG image will open up. Just right click and save that image or print using your home printer. You should print these on cardstock paper, cut around the edges and paste these on sticks. These super cute props will add fun to any party and kids will surely enjoy taking pictures with these Christmas props.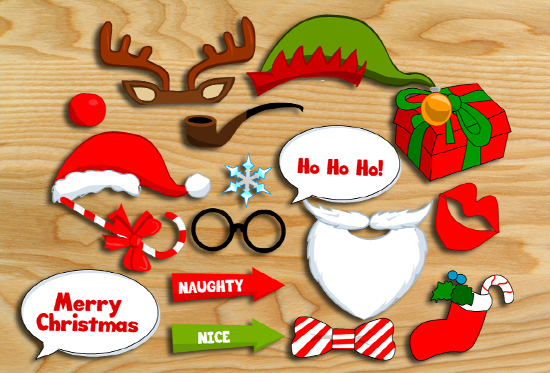 Free Printable Christmas Photo Booth Props
You only need to print these on a heavy cardstock paper and cut around the edges. You can print each prop on a stick with glue.
Free Printable Santa Beard Photo Booth Prop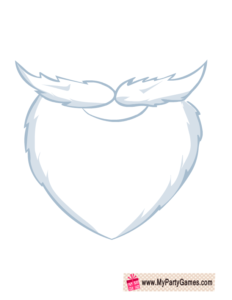 An adorable beard and moustache to make anyone a cute Santa Claus.
Santa Cap Photo Booth Prop
Bright red  Santa's Cap will add colors and fun to your Christmas pictures
Free Printable Elf Cap Photo Booth Prop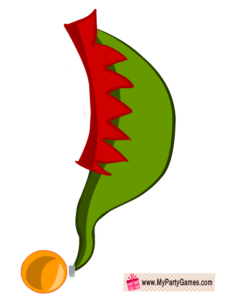 Free Printable Elf's Cap in green, red and golden colors.
Free Printable Reindeer Photo Booth Prop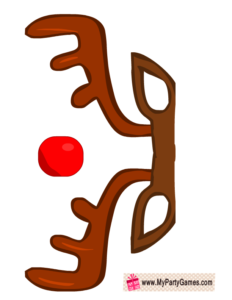 Reindeer horns, ears and a cute red nose to make anyone Rudolph
Naughty Photo Booth Prop for Christmas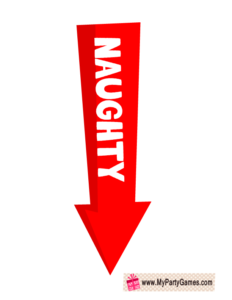 My daughter loved this arrow more than the nice one
Nice Photo Booth Prop for Christmas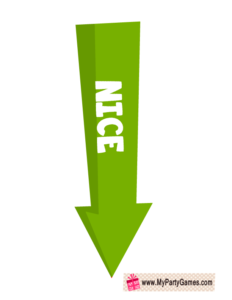 For those naughty people who think they had been nice all through the year
Free Printable Candy Cane Christmas Photo Booth Prop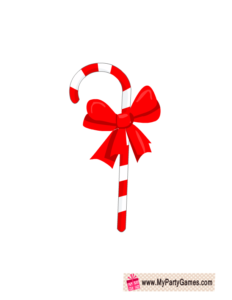 A cute candy cane to add Christmas fun to Photos
Free Printable Bow Tie Prop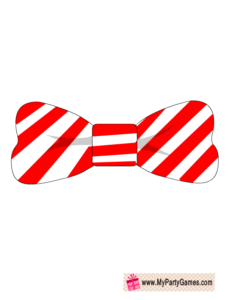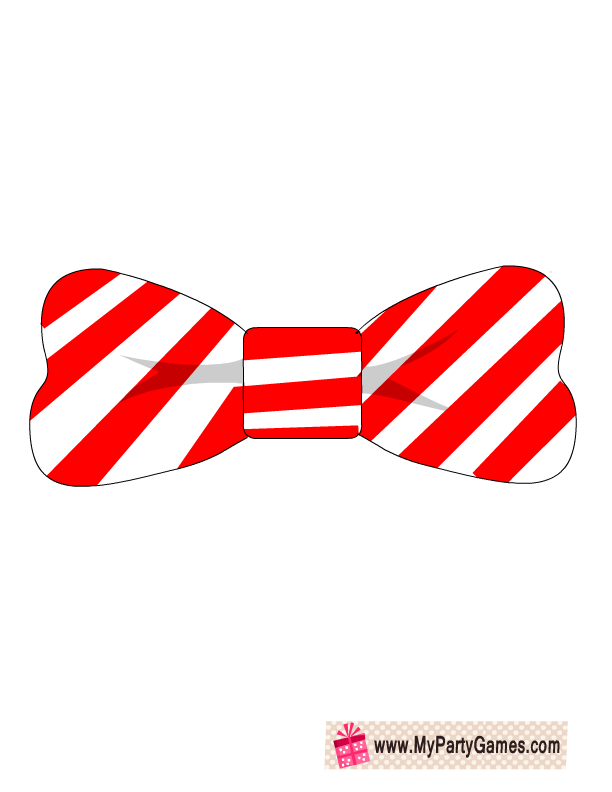 I was about to make a plain bow tie when my daughter asked me to put stripes in it like there are in candy cane
Merry Christmas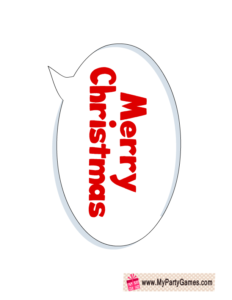 A must to use sign for Christmas
Ho Ho Ho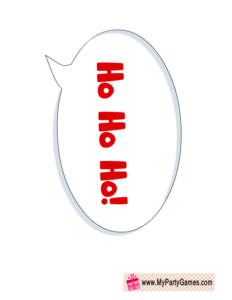 A cute speech bubble with Ho Ho Ho!
Free Printable Stocking Photo Booth Prop for Christmas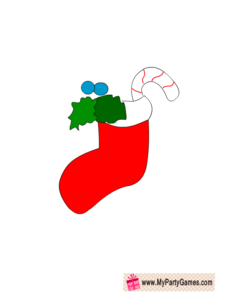 A super cute Christmas stocking
Free Printable Lips, Snow-Flake, Pipe and Christmas Gift Props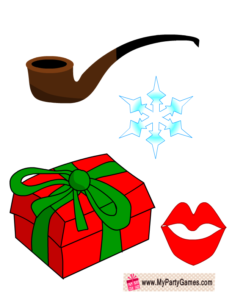 This props printable has a pipe, a lips prop, a cute Snow-flake and a big red Christmas gift.
All these props images are original and created by me. You are not allowed to share these on your websites or to use in your own graphics. Please read these detailed terms of use before using these Free Printable Christmas Photo Booth Props.