Today I am sharing Free Printable Winter Emoji Quiz with Answer Key and I have made this quiz in three different designs. People have to stay indoors most of the time in many areas so these fun quizzes will help with having fun while staying indoors.
You can print these emoji quizzes for your kids and also the whole family can play these quiz games on family game nights. You can play this game at winter baby showers and birthday parties as well. You can print this game in the design of your choice.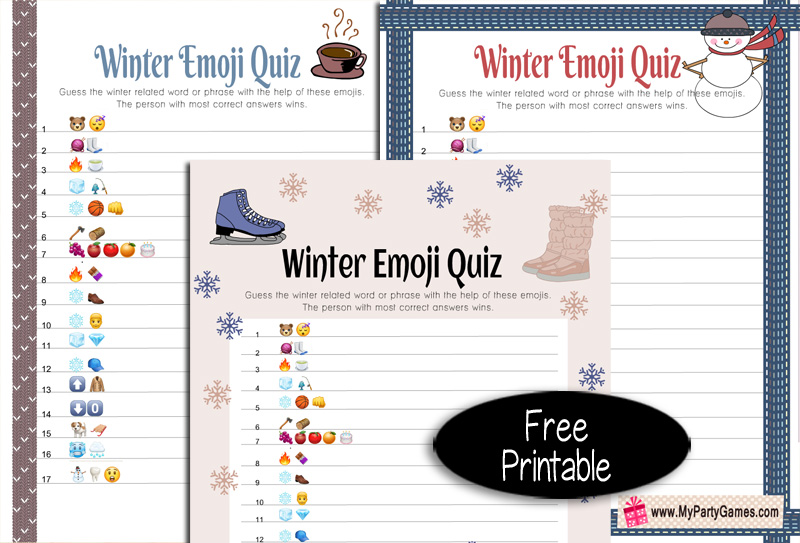 How to Play
Print and distribute the emoji quiz sheets among the players. Ask the players to guess the winter-related word or phrase with the help of the given emojis. The person with the most correct answers wins.
Free Printable Winter Emoji Quiz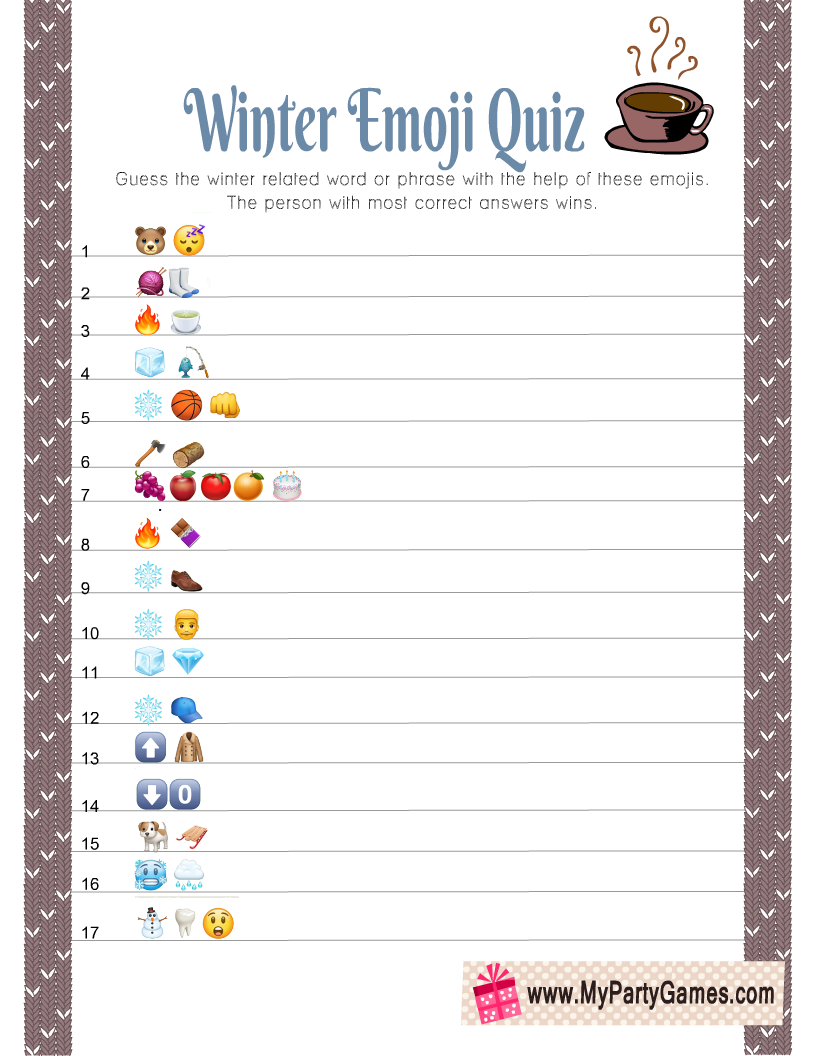 This is the first free printable game sheet for this emoji quiz. If you are using a laptop, simply click on this thumbnail and the bigger printable image will open up. If you are using a tablet, just tap on the thumbnail to open the high-resolution image.
Winter Emoji Quiz Printable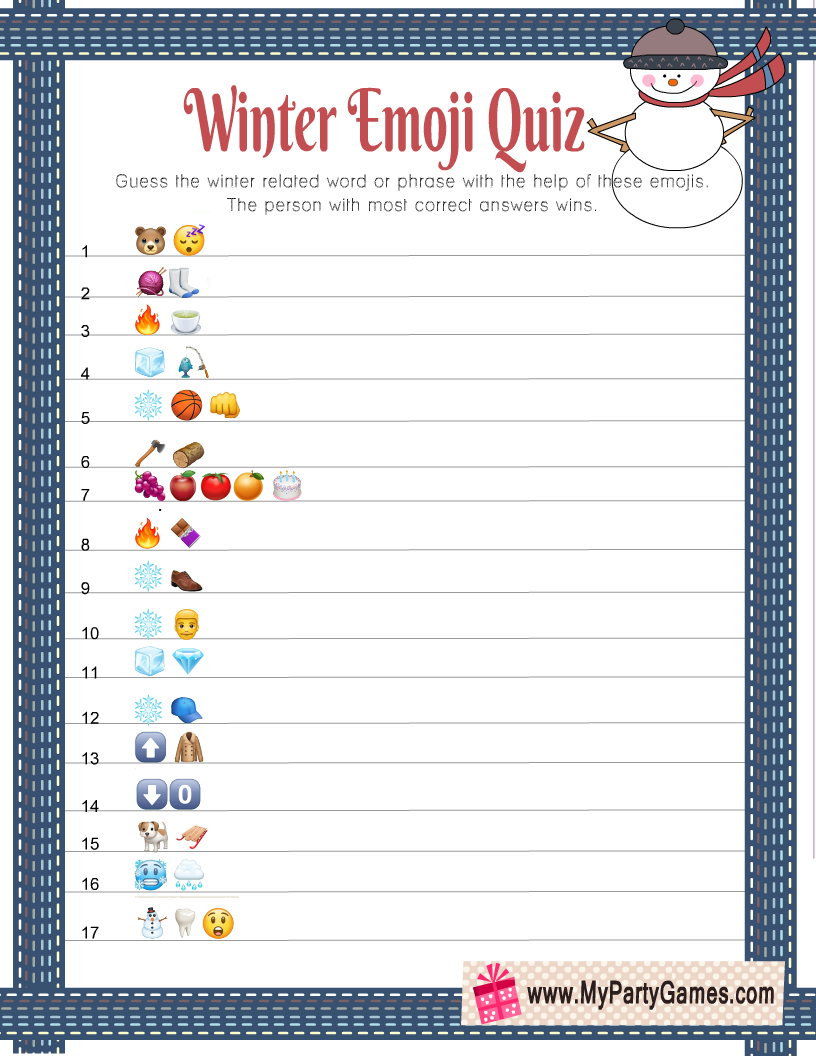 This is the second free printable sheet for this winter emoji quiz. The emoji hints given in this worksheet are the same but the design and graphics are different.
Free Winter Emoji Quiz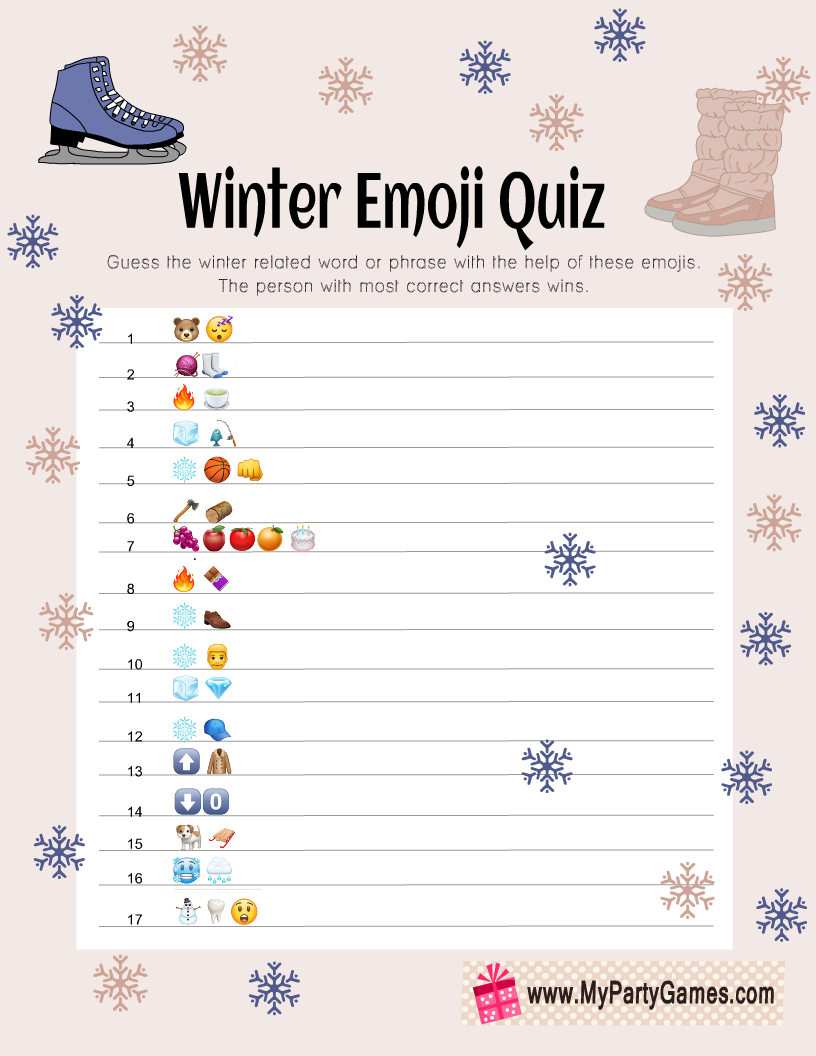 This is the third free printable sheet. This game card is decorated with images of snowshoes and snowflakes.
Free Printable Winter Emoji Quiz Answer Key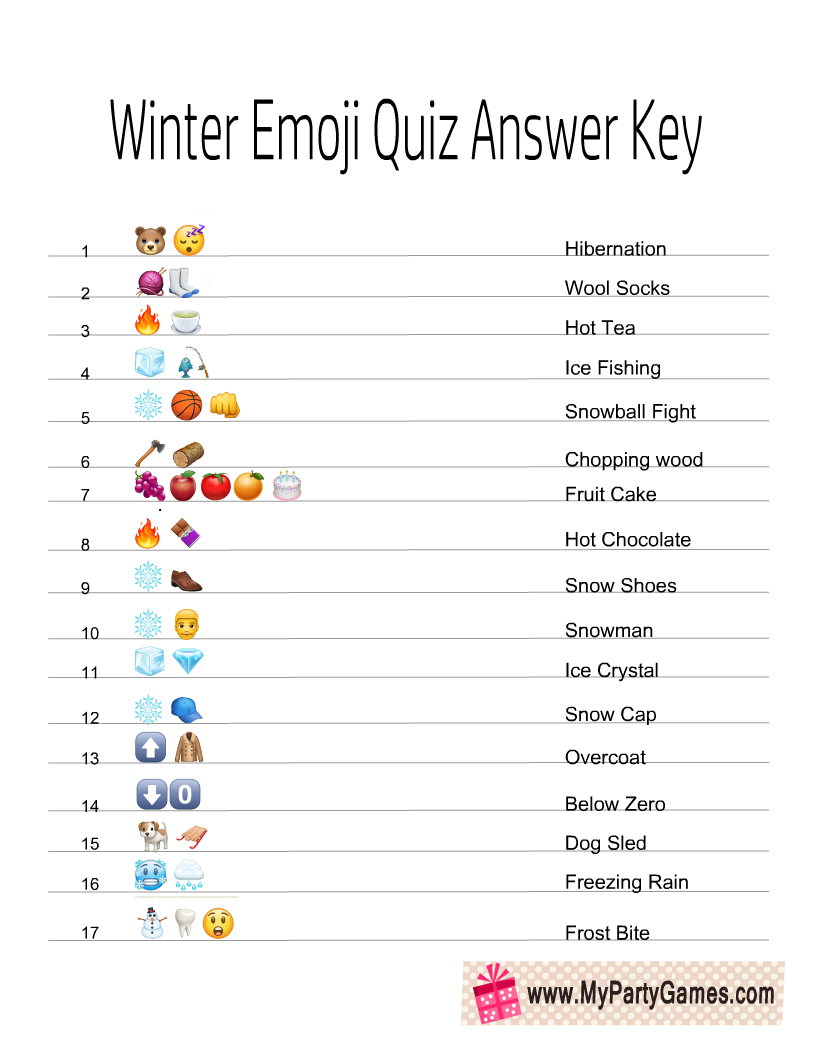 Here is the answer key to this winter emoji Pictionary quiz. You will need only one copy of this answer key. You can keep it saved on your cellphone and tablet as well instead of getting it printed. There are answers to all the winter-related words and phrases that are given above in the form of emoji hints.