Today I am sharing Free Printable Price is Right Christmas Game. This is a very simple game but it can bring immense fun to your Christmas party especially if a group of shopping lovers is playing the game. I have made the printables for this game in two adorable designs and you can print the game in any design that you like better.
I have made two game sheets on one A4 size printable so you need to cut the page from the center after getting it printed, in order to get two game sheets.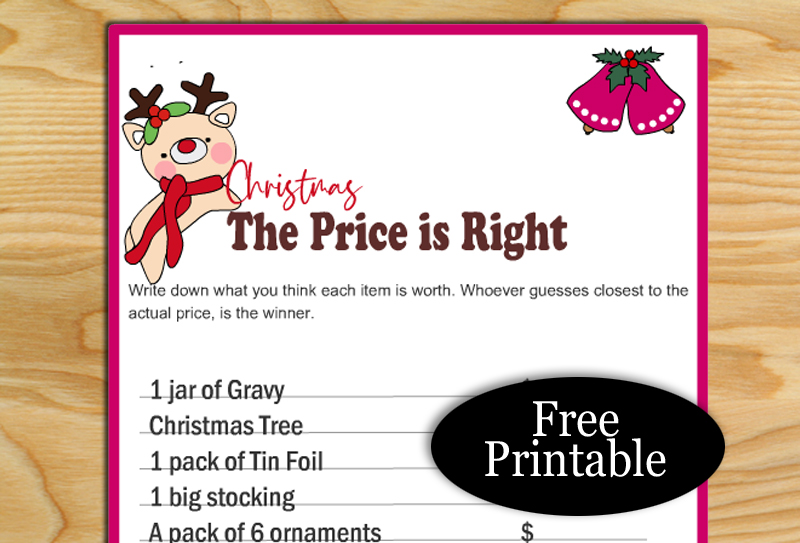 How to Play
Visit any supermarket or online store and check the latest prices of the Christmas essentials mentioned on this game card. Note down the prices and calculate the total. Keep it secret. Give the printed 'The Price is right' Christmas game worksheets to guests and ask them to guess the prices of the Christmas products. The person who gets the closest to the actual cost wins.
Free Printable Price is Right Christmas Game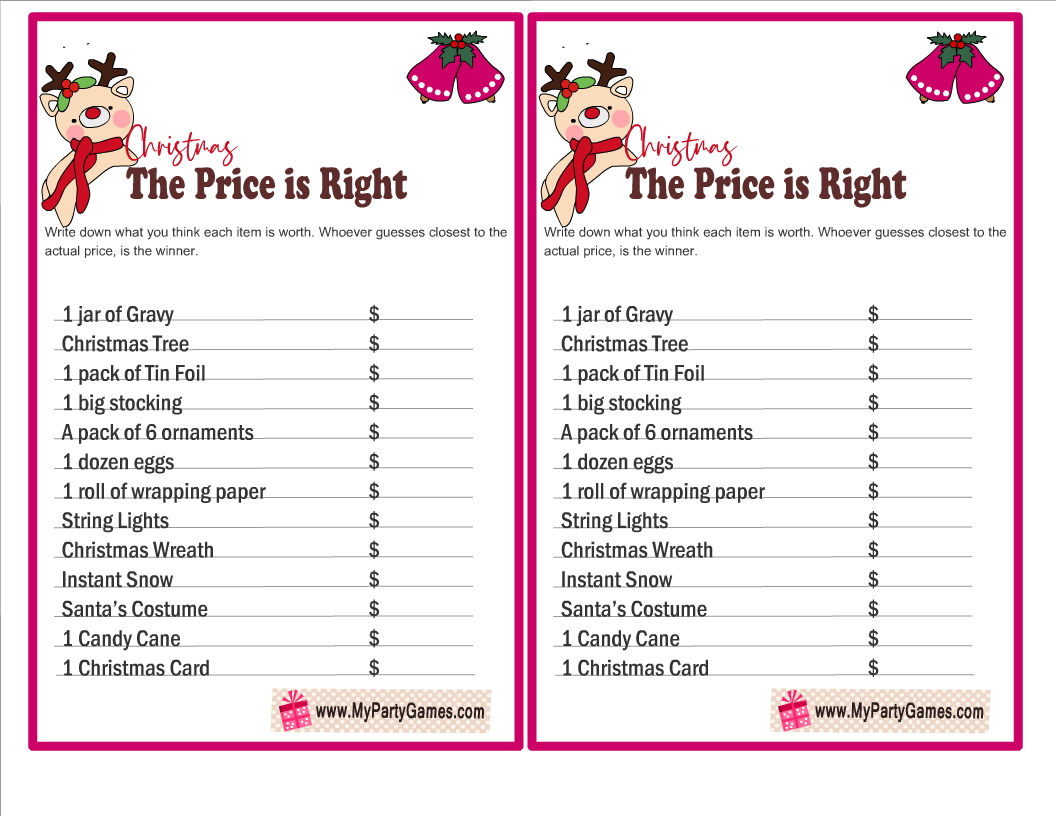 Here is the first printable sheet for this "price is right" Christmas game. The game card has a cute jumping reindeer and two adorable Christmas bells. Just click on this thumbnail image and save the bigger printable A4 sheet.
Price is Right Christmas Game Free Printable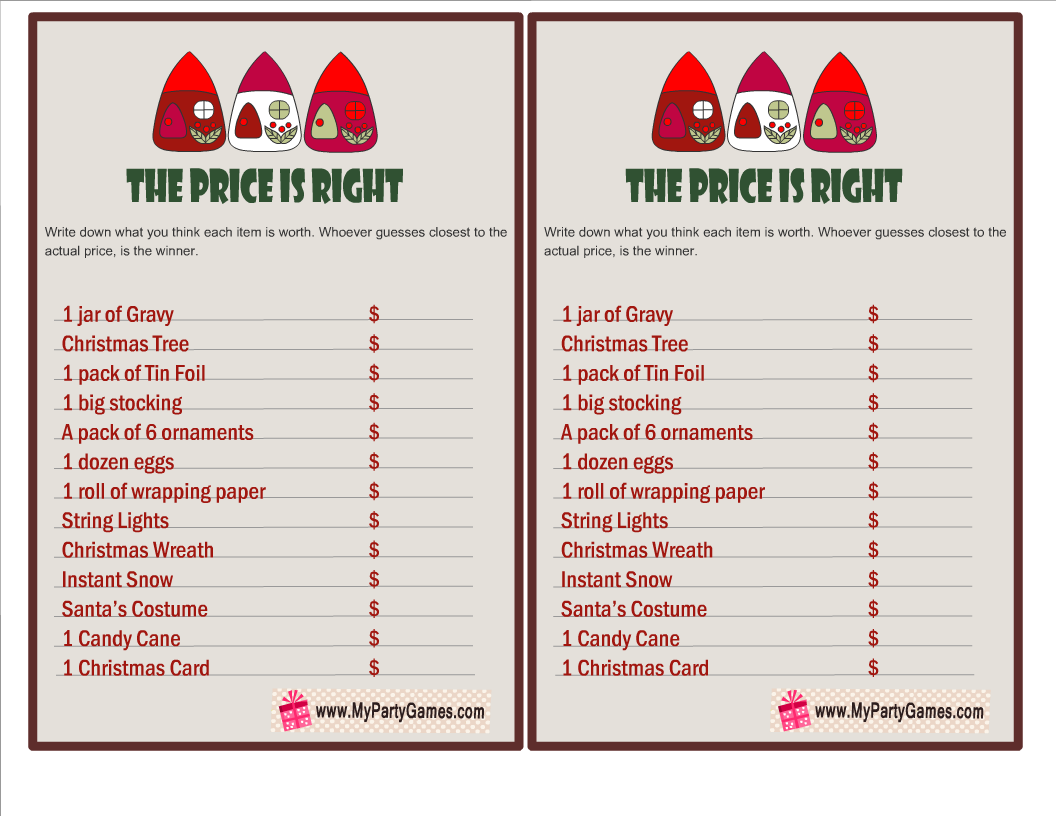 Here is the second design for this Christmas game worksheets. These game cards are decorated with adorable Christmas houses. Print these game cards if you like this design more.