I would like to share 20 Clean Adult Christmas Party Games with Free Printables and some ideas of fun Christmas games on this page. These games are specially designed for groups of adults, but they are clean games that you can play without any hesitation or embarrassment at a party with friends or co-workers from different walks of life.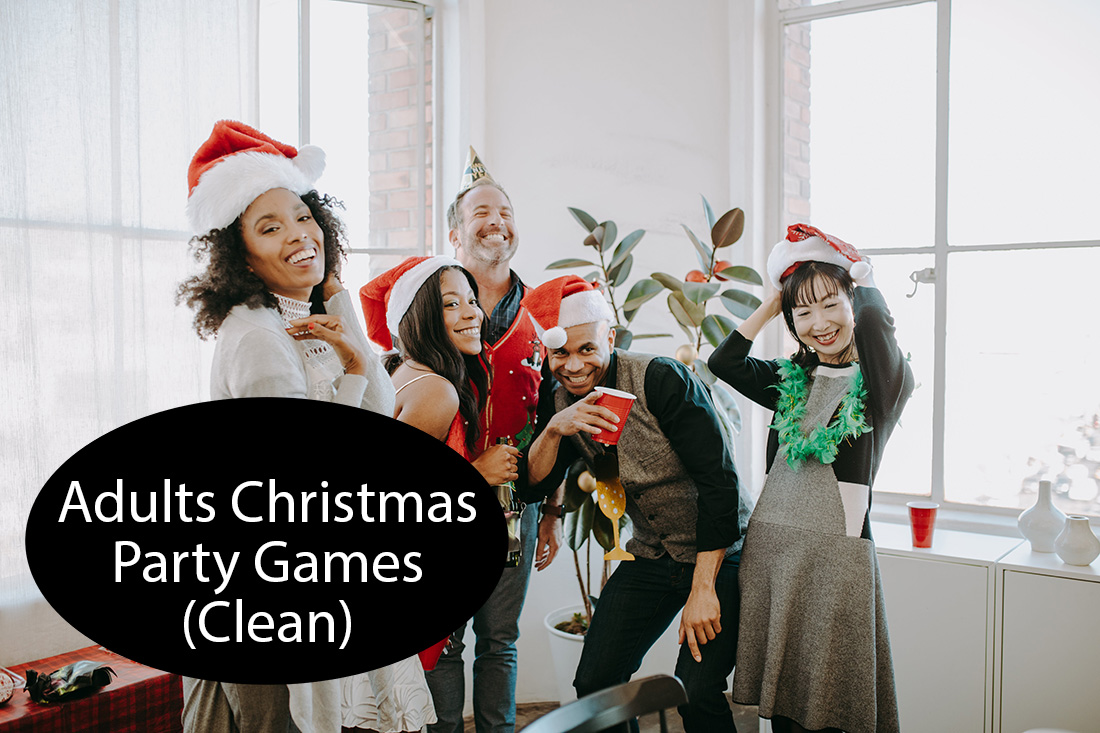 1. Fun Christmas Cook-Off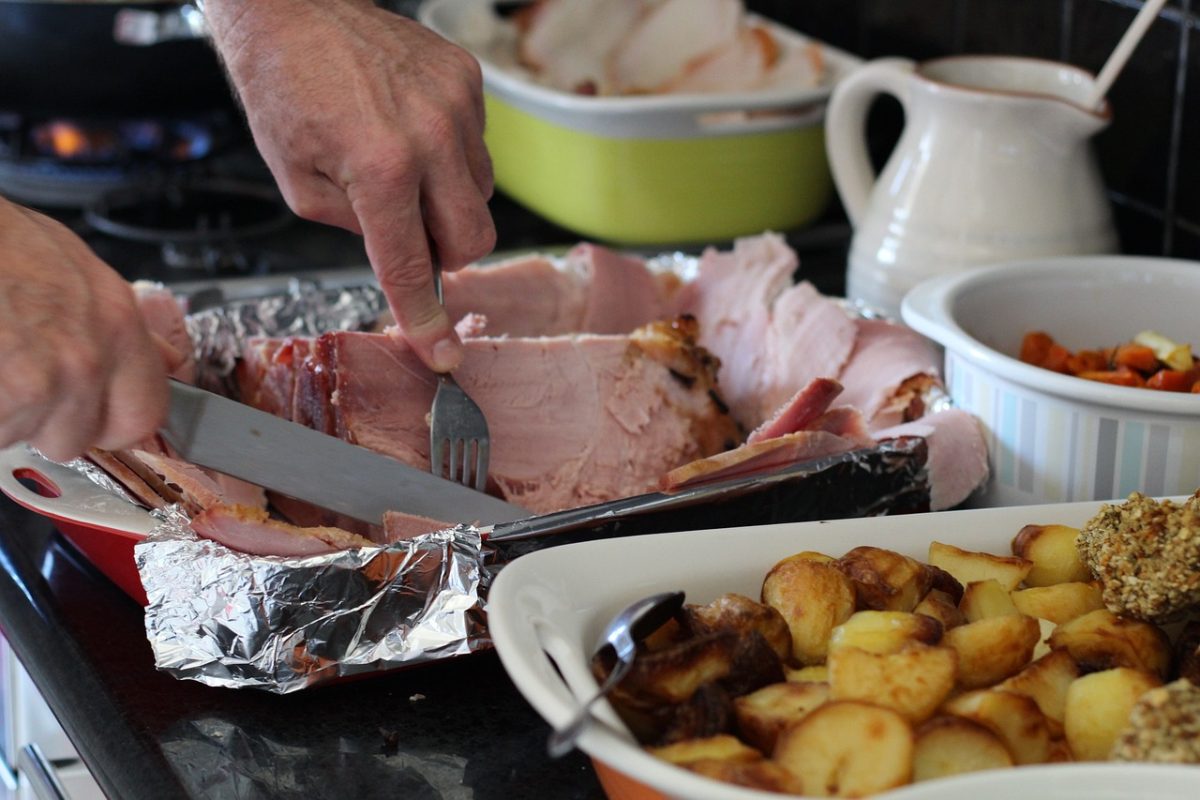 Things you need
Timer

Variety of ingredients

Cooking utensils
In this fun cooking game, you get to involve your guests in preparing dinner and dessert for you. To start, you must divide everyone into three groups: appetizer, main dish, and dessert. Each group will be given a limited set of ingredients and a specific amount of time to create a dish for their category. The appetizer group will have thirty minutes, while the main dish and dessert groups will have one hour each. To make their dishes, they can use any cooking staple, such as butter, oil, dressings, and spices. However, they must include all of the main ingredients you provide. After the time is up, everyone will get to try the appetizer and judge the dish. Then, you'll all enjoy dinner, followed by dessert. The most creative and best-tasting dish wins the challenge and earns a prize. If you do not have enough space and stoves etc. for this game then limit the cooking to a snack or dessert only that can be prepared in 30 minutes max.
2. The Future of Hosts and Then …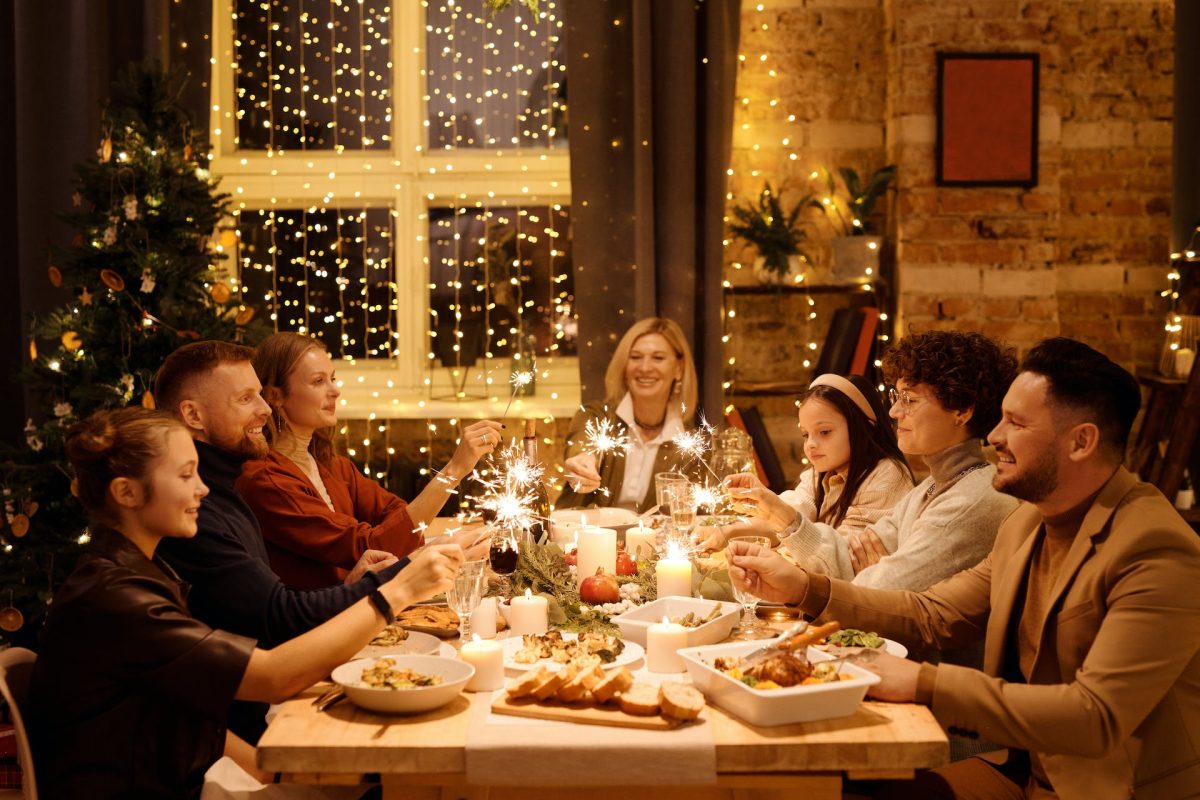 What You Need
To play this game, ask everyone to take a pen and paper and then take a seat. The objective of the game is to start a story with the phrase "and then." Participants should write down two to three sentences describing what the hosts will do. They can make their descriptions as silly as they like. Once everyone is done, collect the papers and mix them up. Start telling the story about their future like this: "After the Christmas party, they cleaned up the space together, and then…" Now, read one of the papers, followed by the next, and continue until you have run out of papers. This story will get everyone giggling about their future.
3. Two Truths and a Lie, a Free Printable Christmas Game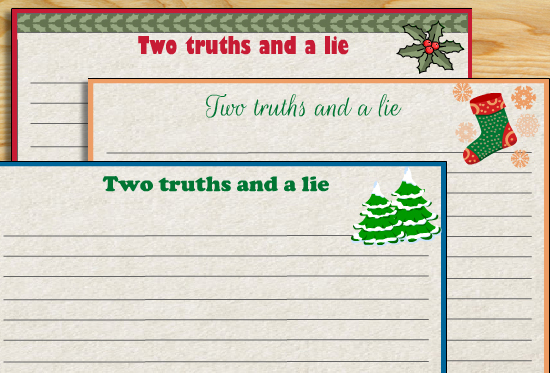 This is a great game that can be played at Christmas gatherings and family reunions. I have made 3 different designs for this Two Truths and a Lie Game for Christmas. You can download the game cards and the detailed instructions here.
4. Stuff the Stocking
Things you Need
Small stockings
Small wrapped candies
Medium bowl
Spoons
To play this game, you will need to provide each guest with a stocking and a spoon. Place a bowl of candy in the center of the table. When the game begins, players will have to use their spoons to fill their stockings as quickly as possible. The player who fills their stocking first will win the game. After the game is over, each person can take their stocking home as a party favor.
5. Christmas Jeopardy Game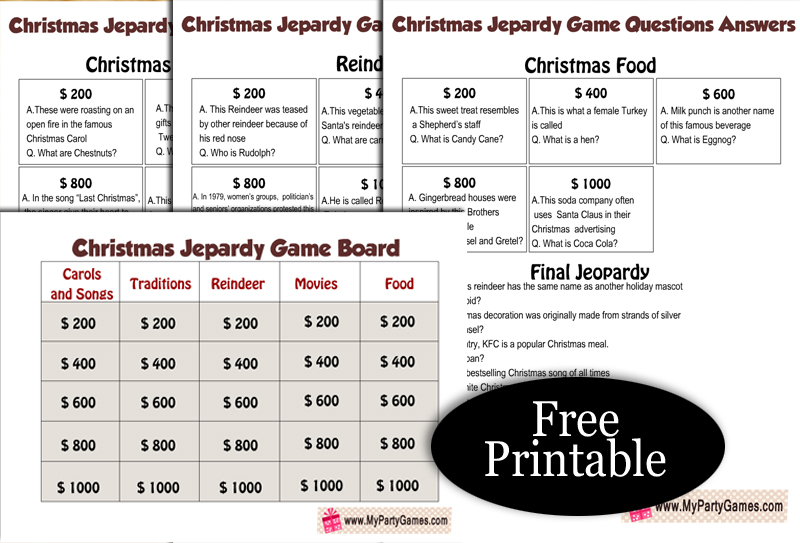 I have created a fun-filled Christmas-themed trivia game. The game comes with a complete Free Printable kit, which you can easily print either at home using your printer or at a print shop. The kit includes answer cards for 5 different Christmas-related categories, and your guests will have to guess the correct answers for all the questions asked. Additionally, I have provided multiple options for the final Jeopardy round. You can enjoy this game with your family members at home or play it at your office Christmas party. You can download the game here and can also read the detailed instructions
6. Christmas Movie Trivia Quiz with Answer Key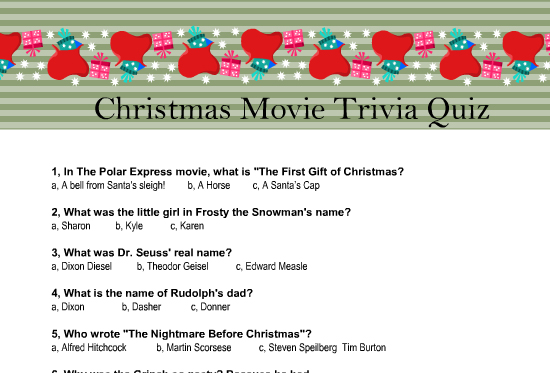 I have compiled a list of 12 questions from popular and classic Christmas movies, each with 3 multiple-choice options. Additionally, I am providing a free printable answer sheet for your convenience. This game is perfect for adults who are familiar with the classic Christmas movies. Use these adorable Christmas game worksheets to test the Christmas movie knowledge of your loved ones and make your holiday gatherings even more enjoyable! You can download the printable game sheets and answer key here.
7. Fun Free Printable Christmas Feud Game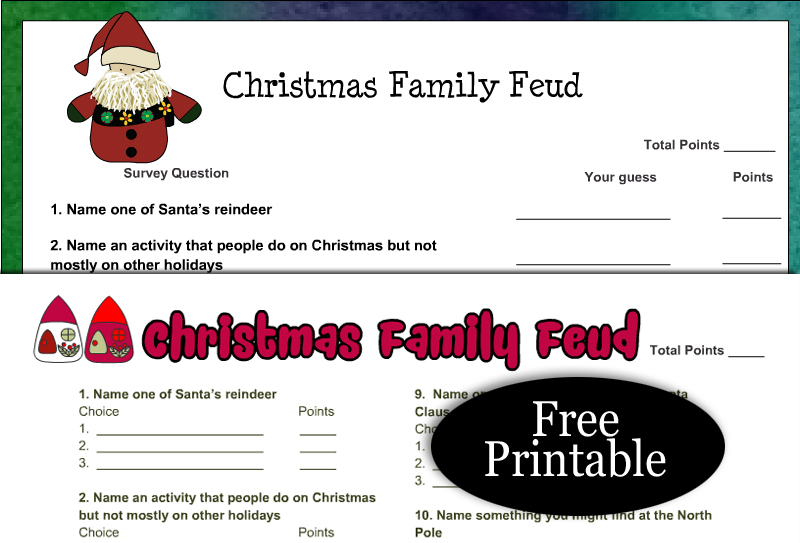 The Christmas Feud Game is based on a popular TV show. You can download the printable sheets and read the instructions here.
8. O' Christmas Tree, O' Christmas Tree
Things you need
Green crepe paper
Ornament hooks
Ornaments, tinsel, garland
Timer
To prepare for this game, divide the participants into groups. Each group will need to choose one person to be the "Christmas tree". Make sure to have all the necessary supplies on a table in the middle of the room and set the timer for three minutes. Once the timer starts, a player from each team will have to go to the table and grab the green crepe paper. This player will then have to wrap the chosen person up like a Christmas tree. Next, the team members will take turns grabbing only one decoration item and arranging it neatly and quickly on the "tree". When the time is up, the host will judge the best tree and the winning team will receive a prize.
9. Pot Lucky
Things You Need
Disposable dishes and utensils
Pens
Paper
Hosting a cooking game is a fun way to get together with friends and family, and try out some delicious dishes. Instead of having the host do all the cooking, ask each guest to bring a covered dish, such as appetizers, sides, meats, and main dishes. Make sure you are the only one to see the dishes and feel free to make a dish yourself. To make things organized, number each dish with an index card, and distribute a portion onto plates for each guest. Place the index card on the table and put the portions in front of it. Give each guest a piece of paper and a pen. Each person will now go station to station trying to guess what is in each dish, and if possible, who made it. The person with the most correct identifications wins the game.
10. Ugly Christmas Sweater Contest
A popular contest where the person wearing the ugliest Christmas sweater wins a grand prize.
11. The Price is Right, Christmas Game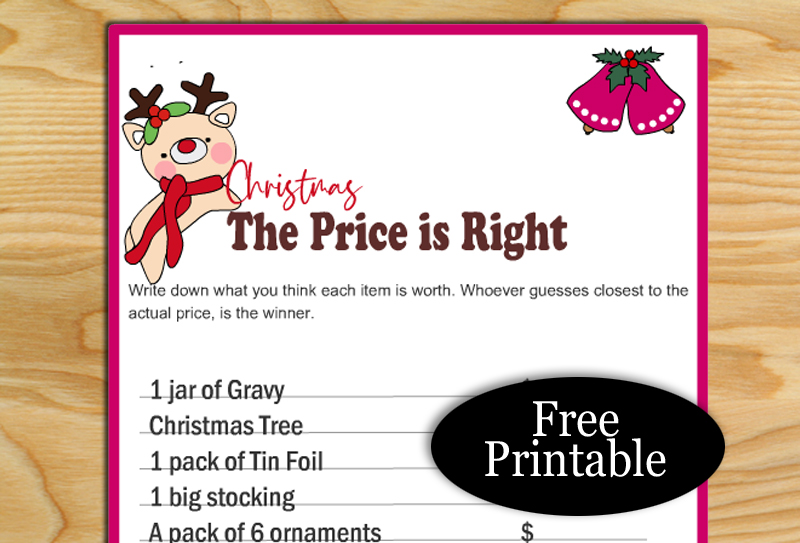 To play this game, first, visit any supermarket or online store and check the latest prices of the Christmas essentials mentioned on the game card. Note down the prices and calculate the total cost. Keep it a secret. Then, give printed 'The Price is Right' Christmas game worksheets to your guests and ask them to guess the prices of the Christmas products. The person who gets the closest to the actual cost wins the game. Download the sheets here.
12. Memory Game
Prepare a collection of about 30 fun Christmas items before your Christmas party, such as a variety of ornaments, wrapping supplies, holiday candy, or any other delightful knick-knacks from the Dollar Store. Then, give the players one minute to memorize all the items on the tray. The player who writes down the most correct items gets to pick and keep one or two items from the tray. You can download the writing paper for this game here.
13. Christmas Mad Libs Game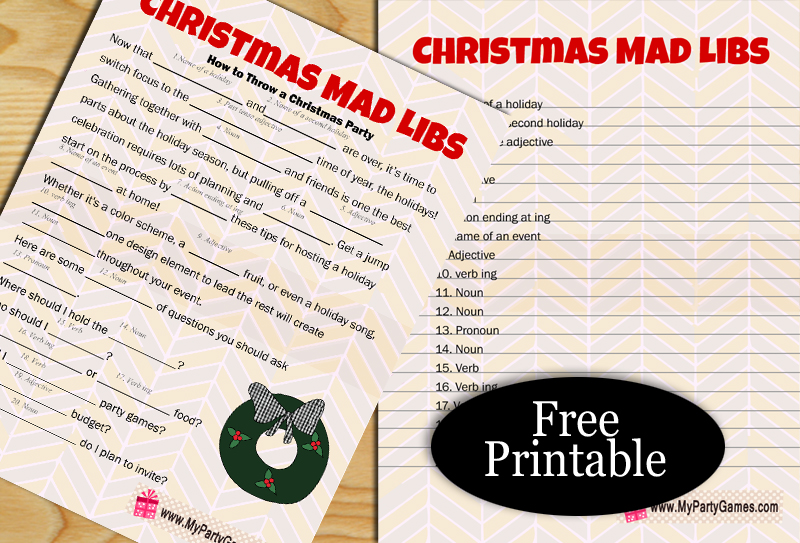 Mad Libs is a fun, phrasal template word game often played at parties or as a pastime. You can download the Christmas version here.
14. Reindeer Ring Toss
Reindeer Ring Toss!! It's a partner game. One person wears the inflatable reindeer antlers and the other partner throws the rings onto the antlers. This is a difficult but really fun game.
15. Christmas Truth or Dare Game for Adults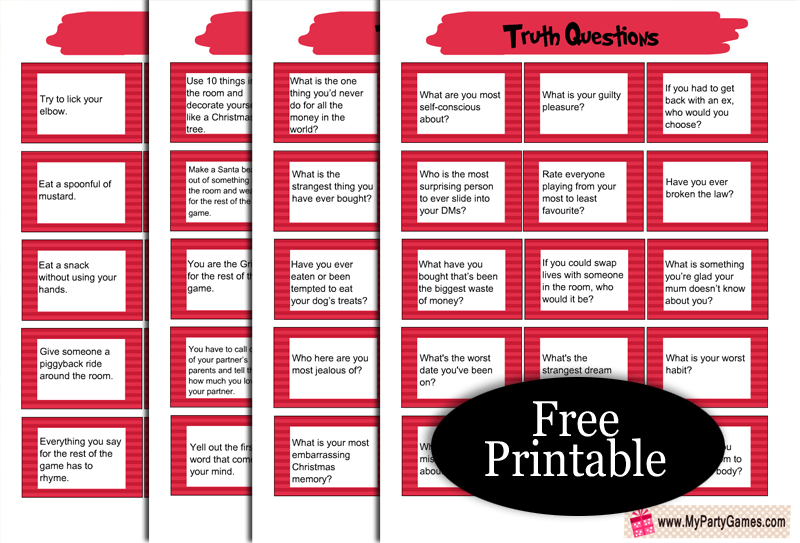 While playing the most popular truth-or-dare game, people often get out of ideas. You can download 60 Christmas-related truth-or-dare prompts here.
16. Christmas Charades
This website shares fun and simple free printables to play the popular game of charades.
17. Christmas Trivia Quiz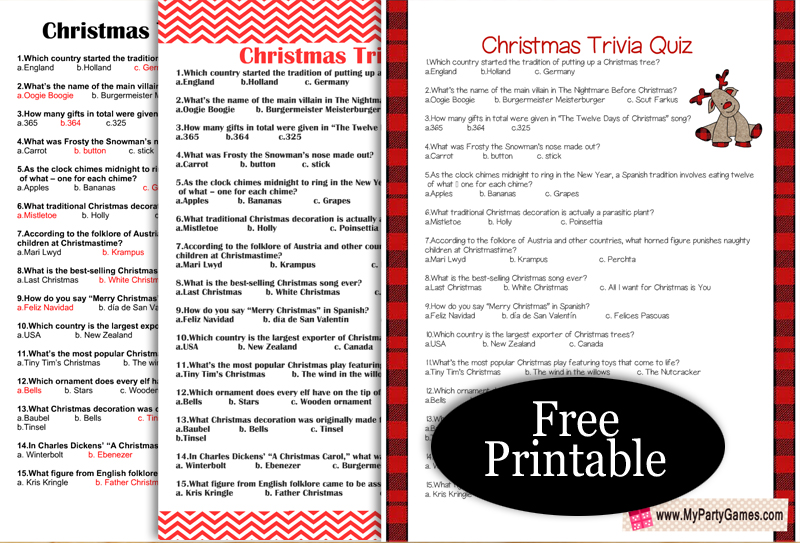 I have shared many types of trivia quizzes on this website. You can download this fun Christmas trivia quiz and its answer key here.
18. Christmas Drink If, Game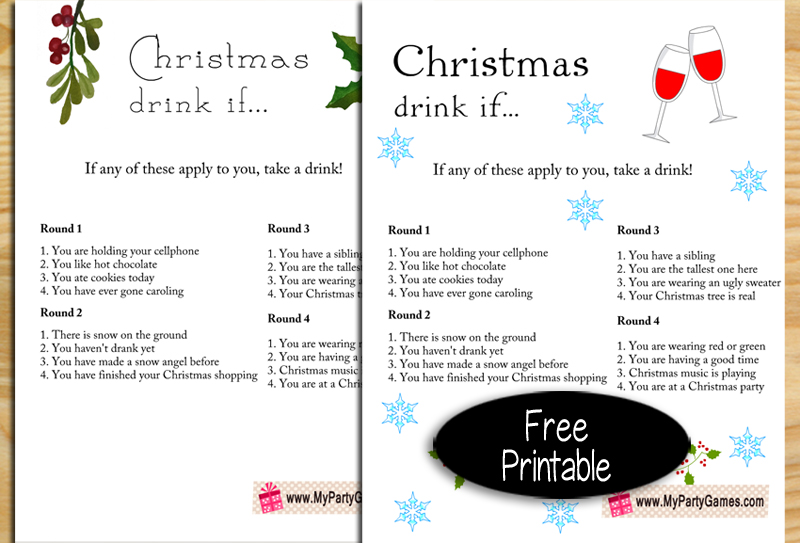 You can download the Christmas Drink if Game from this page.
19. Christmas Word Bingo Game
This amazing website lets you create 30 fun Christmas Bingo Cards for free, download the PDF, and also a chance to play the game with your friends virtually.
20. Christmas Emoji Pictionary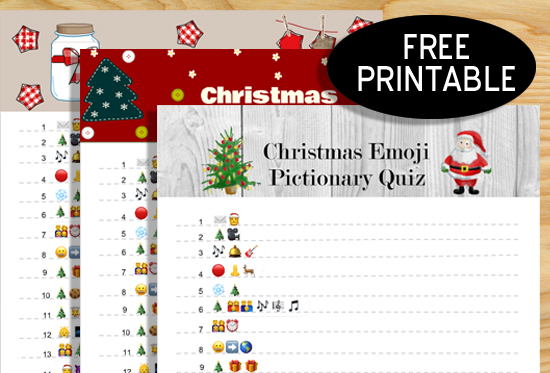 You can download this fun Christmas Emoji Pictionary Quiz and its answer key here.