Today I am sharing two adorable game cards for Free Printable Christmas Drink If Game for Adults. You can play this game at your office Christmas party or at the get-together that you are having at your place. The Christmas season is all about love, fun, sharing, and having a good time. This fun Christmas drinking game will give everyone a chance to have a jolly good time and to get tipsy. You should print this game in the design of your choice. You can print this easily by using a printer at your home or office.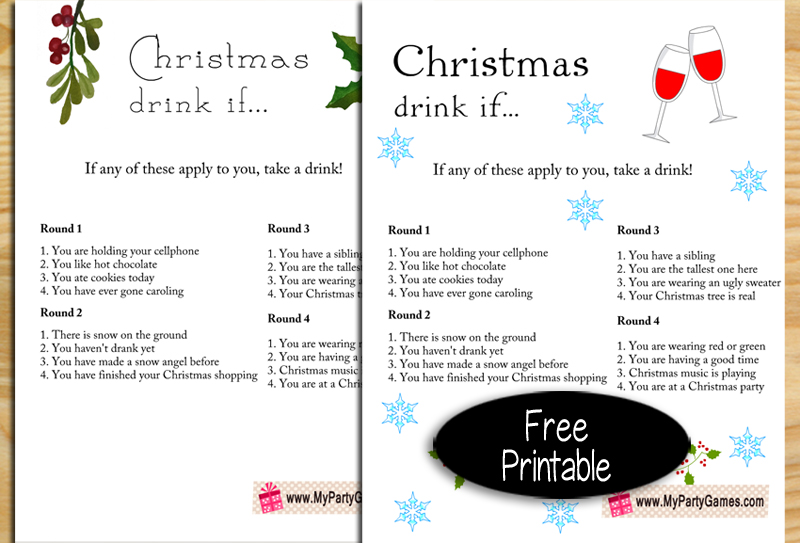 How to Play
Print the drink if… Christmas game card in the design of your choice. The host should read all the statements given on the card one by one for each round and everyone will have to take a shot if the statement applies to them.
Free Printable Christmas Drink If Game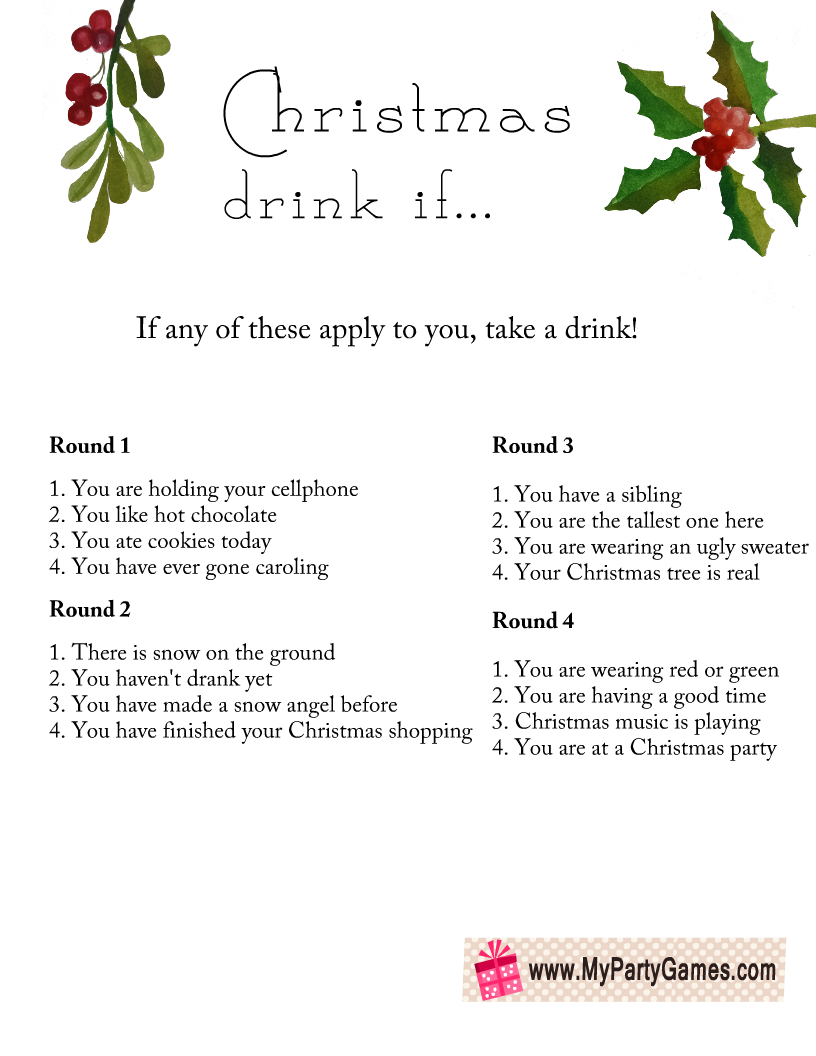 This is the first free printable that I have designed for this Christmas drinking game. You will need just one copy of this game. Just click on the thumbnail image above and save the bigger printable high-resolution image when that will open up.
Christmas drink if game, Office Christmas party game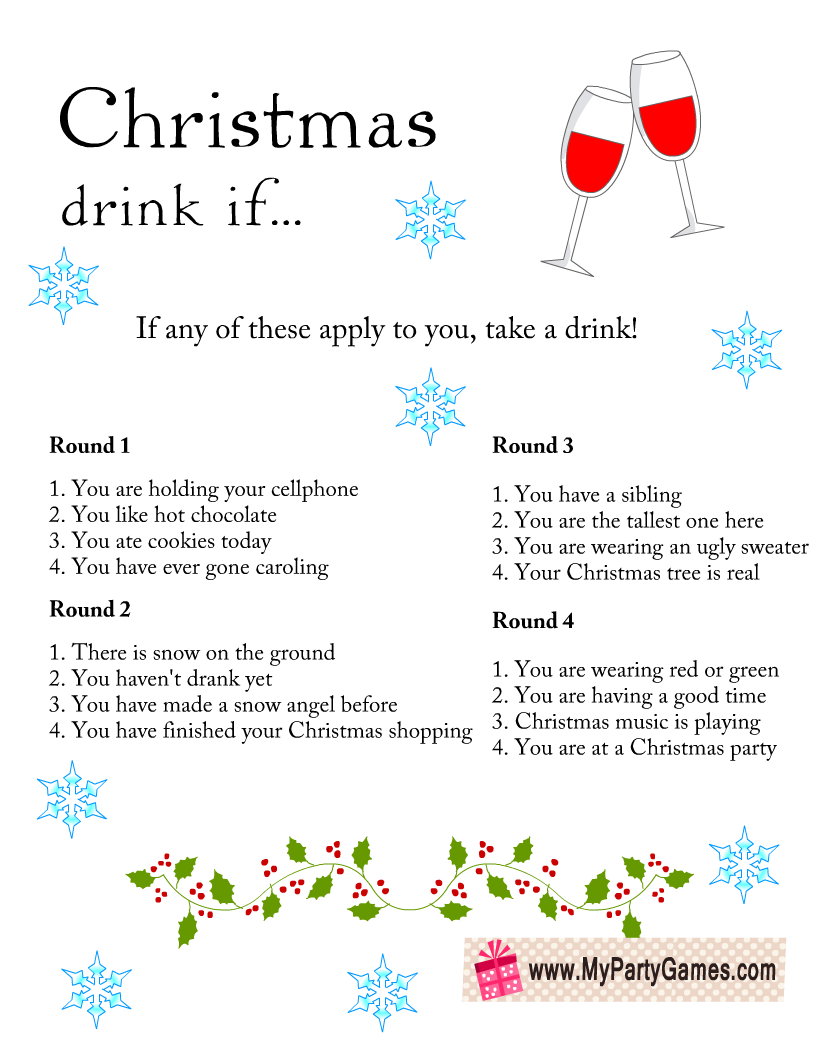 This is the second free printable worksheet for the Christmas drink if… game. It has the same prompts but the design is different. Please feel free to print this game for your non-commercial use.