Today I made these super adorable and absolutely Free Printable Winter Photo Booth Props. These fun props can be used in any winter themed party such as birthday, bridal shower or baby shower party. These props can be used to have some fun in classrooms and at homes when there is snow outside and family wants to have some fun. I have made 22 props and all of these can be used by any gender or age group. You can easily print these props using a home printer.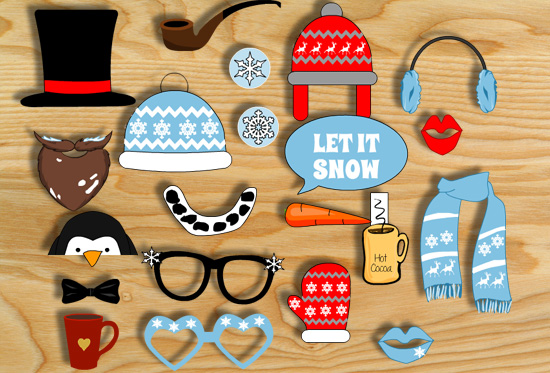 Free Printable Winter Photo Booth Props
You can print these props on thick card stock paper and then cut around the edges. Paste the props on thin sticks such as BBQ skewer sticks and you are ready for some winter fun. 🙂 All these props are free for personal use only and you are not allowed to share the printable images on your website. You can however pin this post on pinterest and share the link to this post on your website and facebook etc. I have made these images in PNG format. To save an image just click on it's thumbnail and then right click and save the bigger image. I have not made PDF files.
Free Printable Snowflakes Photo Booth Props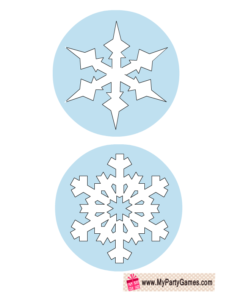 Here are two snowflakes props in blue circle. It is tricky to cut a circle around the edges but these will look super cute in your pictures.
Snowman hat, nose and mouth props for winter Photo Booth
These are some really cute and super fun props. Be a snowman and get some silly pictures in winter season using this prop.
Free Printable Penguin Photo Booth Props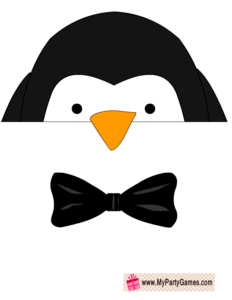 Who doesn't love penguins? I have made this really cute winter themed prop with a penguin head and a bow tie. You can cut some more area if you want to see through this penguin mask prop.
Winter Mitts Photo Booth Props
I have made two adorable mitts with chevron and snowflakes patten on them. I hope you'll also love these.
Winter Caps Photo Booth Props
I have made two cute snow caps or winter caps as props. One is in red color with reindeers on it and other with a chevron pattern and snowflakes on blue.
Free Printable Scarf Prop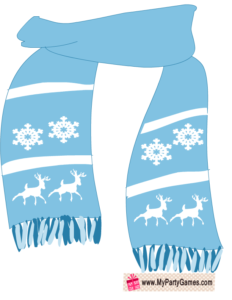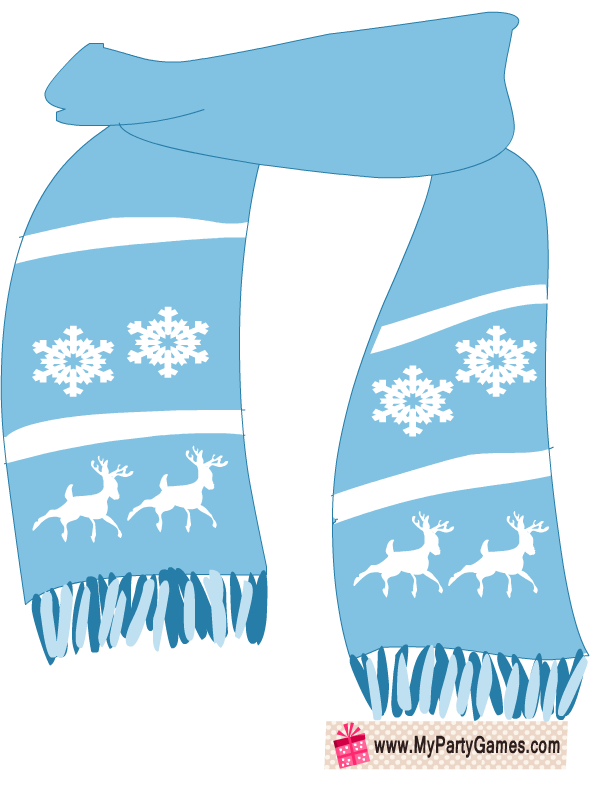 This is my most favorite winter prop that I have made. Have some winter fun with this lovely scarf prop in blue color.
Ear Muffs Photo Booth Prop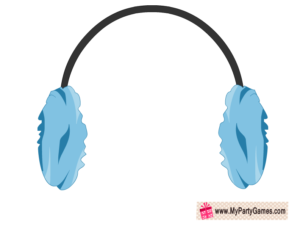 My daughter insisted that I should make an ear muffs prop, so here is one. 🙂
Let it Snow, Speech Bubble Prop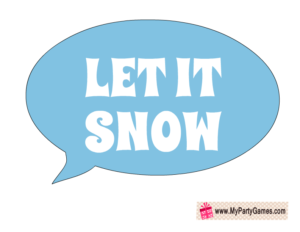 Let it snow, let it snow, let it snow! I have made a speech bubble photo booth prop for it.
Lips and Pipe Photo Booth Props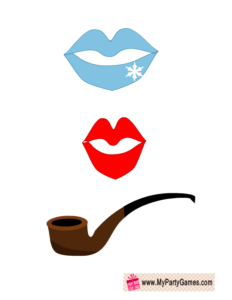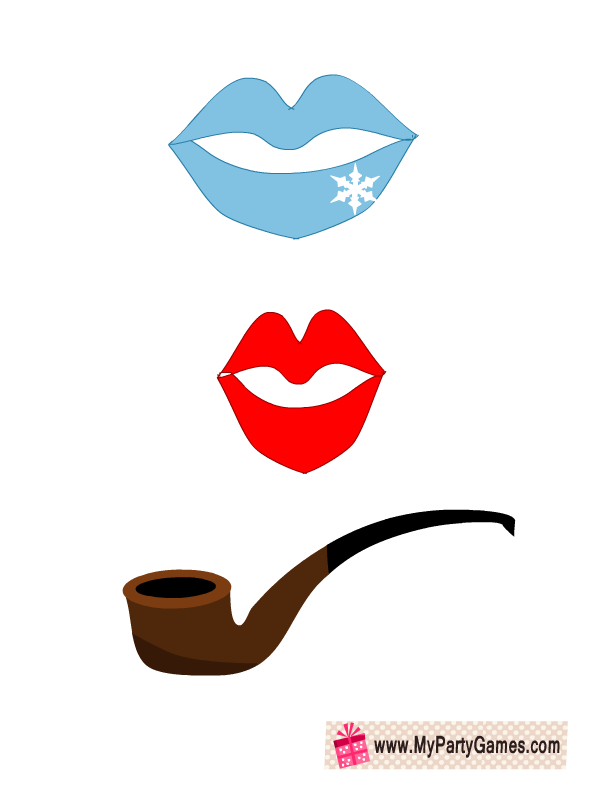 Is it that cold that your lips will turn blue? Show it to your facebook friend with this cute blue lips photo booth prop.
Winter Glasses Photo Booth Props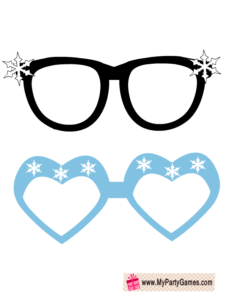 I have made these two adorable glasses props. These will be slightly tricky to cut but these will make your photographs adorable.
Beard with Snow Prop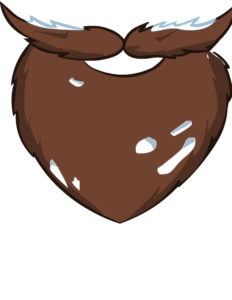 I have made a cute brown beard with snow on it.
Coffee and Hot Cocoa Mugs Photo Booth Props
These two are also my favorite props. A red coffee mug and a hot cocoa cup are all I need in winters.
If you like these props then please please share your comments below. I would also love to see some pictures in which you have used these props. I also consider requests and suggestions that are given to me on www.mypartygames.com so please share your requests and suggestions. Please do not forget to pin these images on Pinterest.