Who doesn't love playing charades? Today I have created some adorable and fun Free Printable Christmas Charades that you can use to play this mime game at your Christmas get-togethers. I have made charade cards about some Christmas-related activities and characters, Christmas movies, Christmas carols, Christmas books and I have also created some blank cards that you can print and fill up as per your own desire.
You can play this game in your classrooms if you want to have some fun time before Christmas, at your office party, with your family, or at any Christmas-related gathering where there are a lot of people who want to have some good laughs.
You can print the charade cards related to either one Christmas category or all Christmas categories and cut them around the edges. That is all you have to do in order to prepare for this game.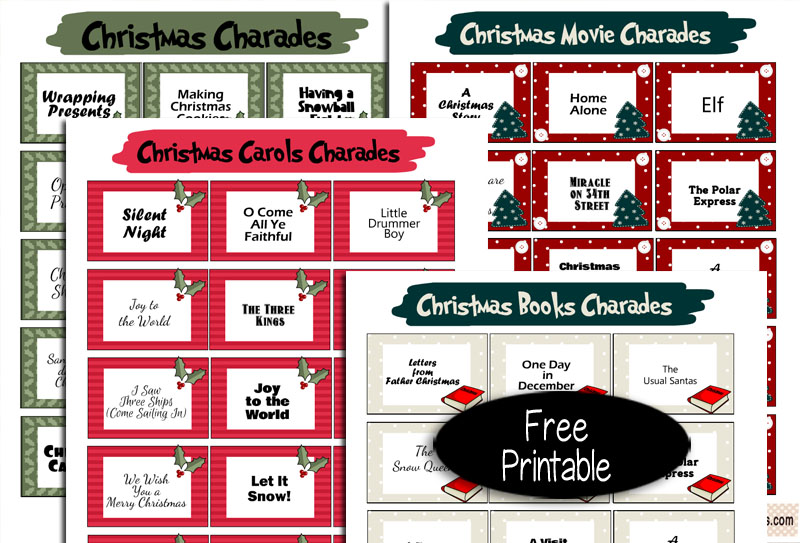 How to Play
Print and cut these charade cards, fold and put these in a jar or basket. Now at your party, divide the guests into two or more teams. One player from each team has to draw a card at their turn and act out the word or phrase written on the card without speaking. The other team members will guess the word or phrase. The team with the highest score will win.
Free Printable Christmas Charade Cards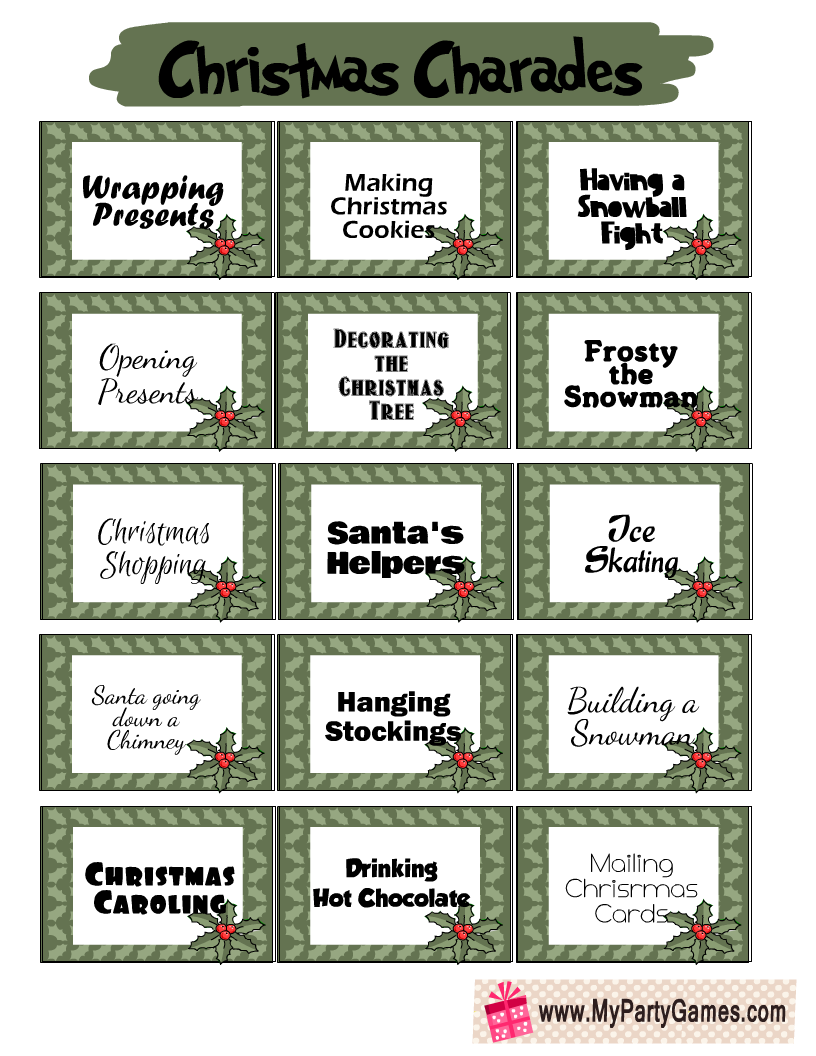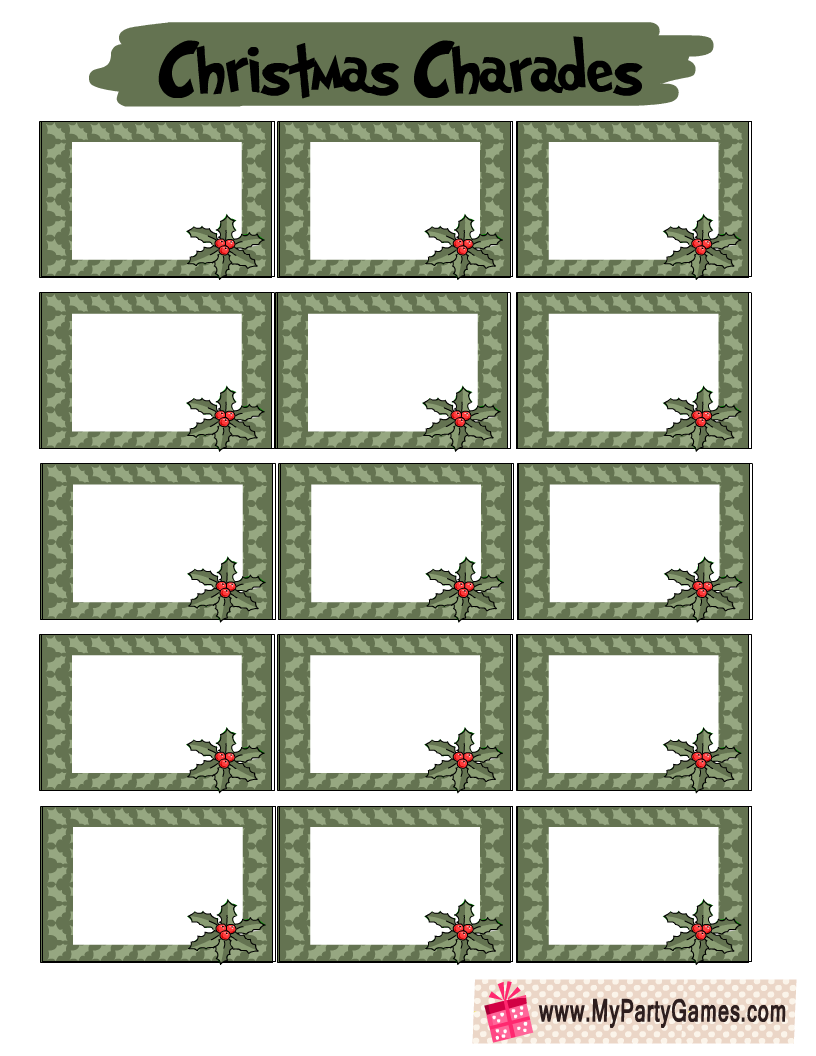 I am sharing two free printable sheets for Christmas charades. One sheet has charade cards with Christmas-related phrases and the other is blank. If you are using a computer, simply click on the thumbnail image and the bigger high-resolution PNG image will open up. If you are on a cellphone or a tablet, you can find the high-resolution printable image by tapping on the thumbnail.
These adorable Christmas charade game cards are decorated with mistletoe and a cute leafy background.
Free Printable Christmas Movies Charades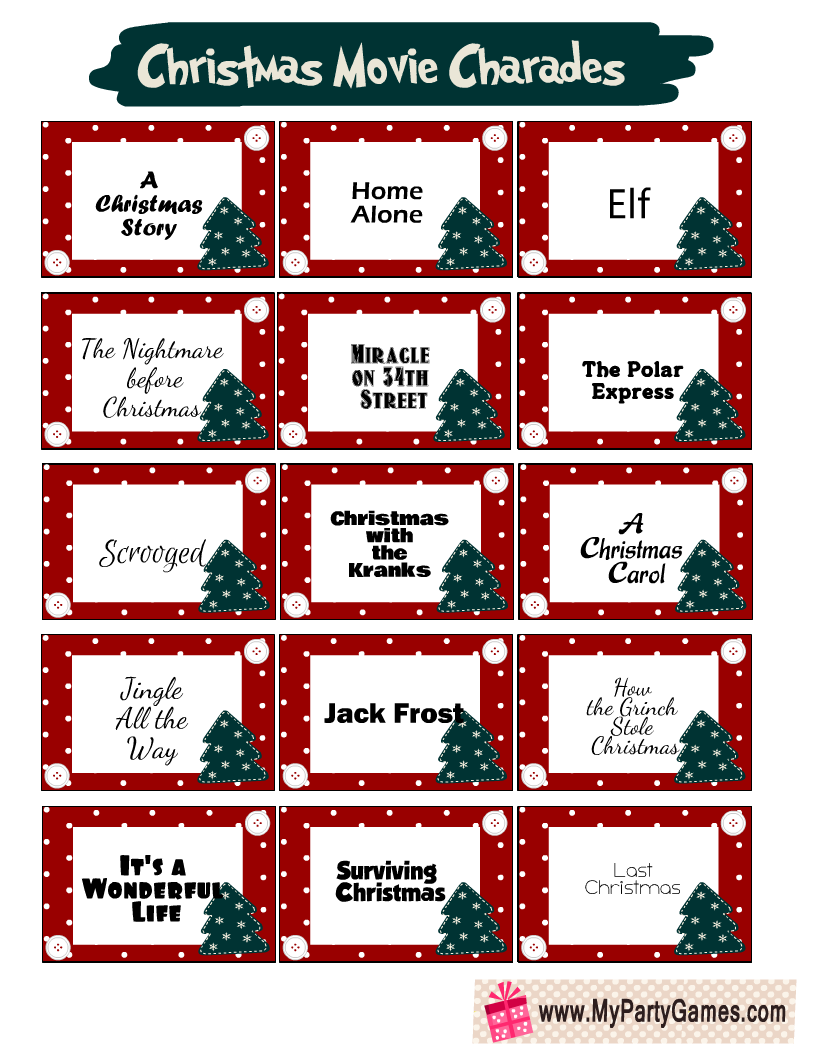 I hardly know a family who doesn't watch these beautiful Christmas movies over and over again. I am sharing charade cards with some popular all-time favorite Christmas movies that will be really fun to guess. These adorable free printable Christmas charades are decorated with a maroon border and a green Christmas tree.
Free Printable Christmas Carols Charades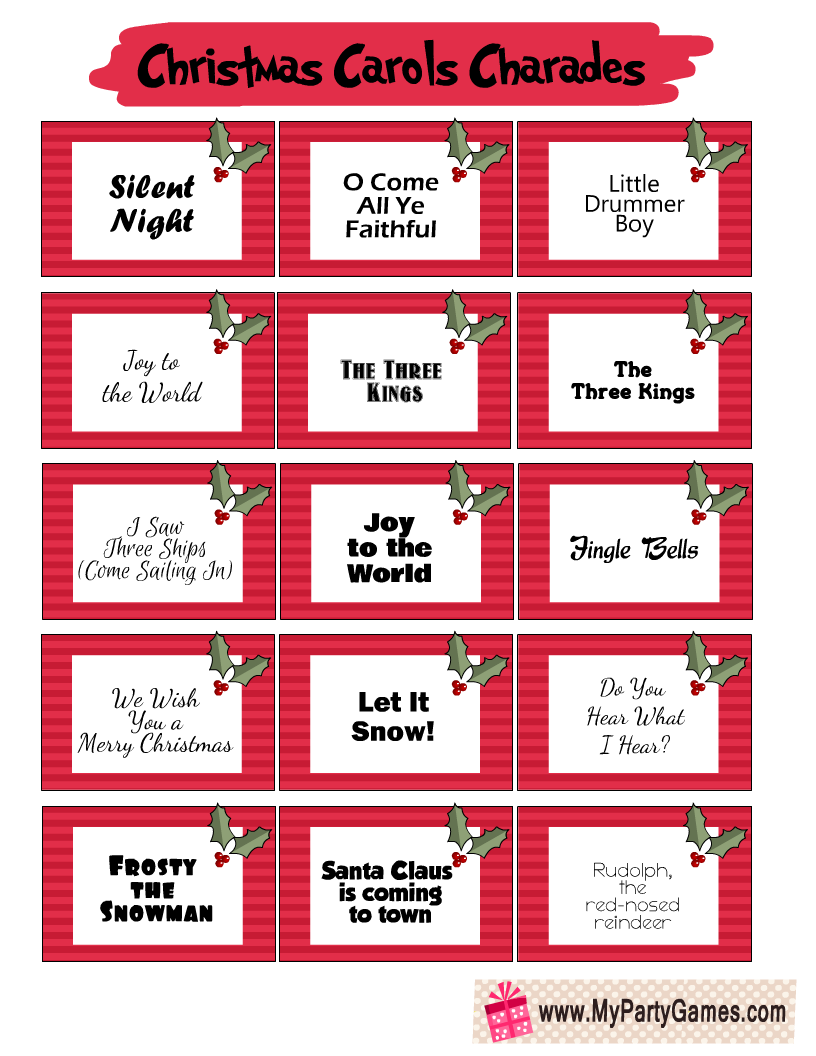 Here are free printable Christmas charade prompts if you want to play a Christmas Carols guessing game. These beautiful Christmas Charade Cards are decorated with lines and a mistletoe.
Free Printable Christmas Books Charades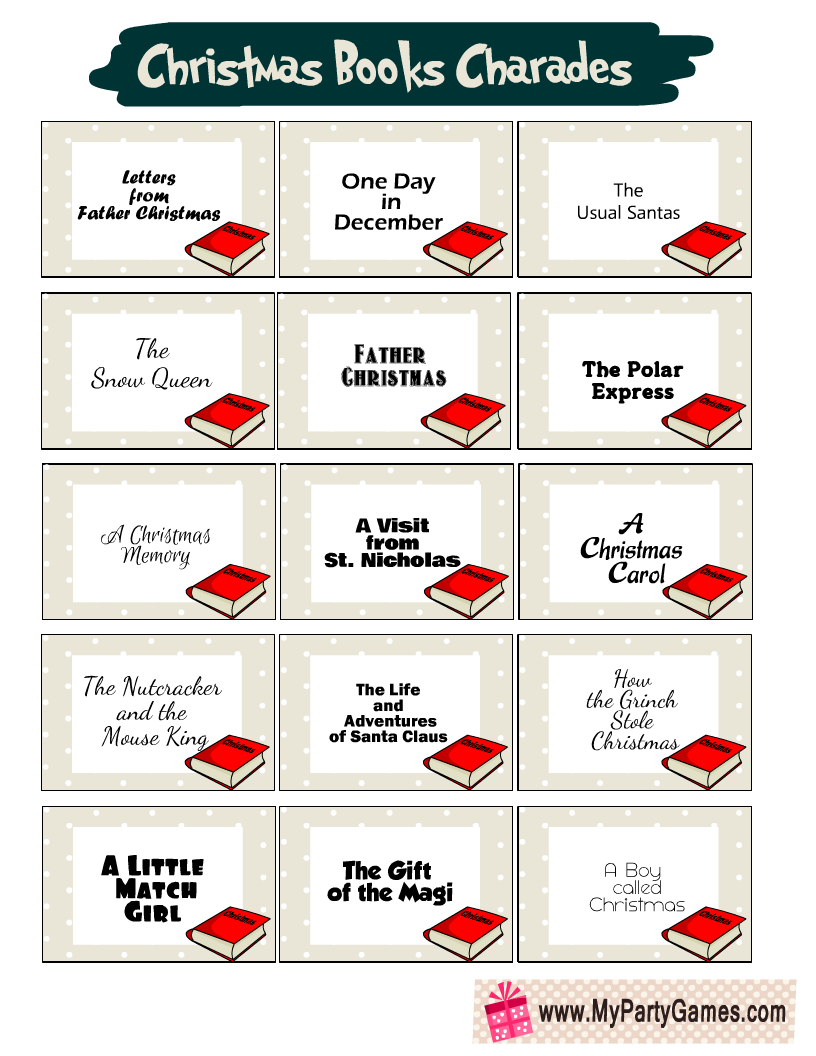 If you want to play a Charade game related to Christmas books then you will definitely appreciate these printable cards. I have written down the names of 15 popular Christmas books that the players can guess and enjoy.