Truth or Dare is probably the most popular and entertaining game but sometimes people run out of questions or cannot be creative. To help you with such situations around Christmas time, I have prepared 60 Free Printable Christmas Truth or Dare Cards for Adults. These are clean truths and clean dares so you can easily play this game with your co-workers or a group of adult friends where you want to keep things clean and decent. You need to print all the cards prior to the Christmas party, cut around the edges, and fold them.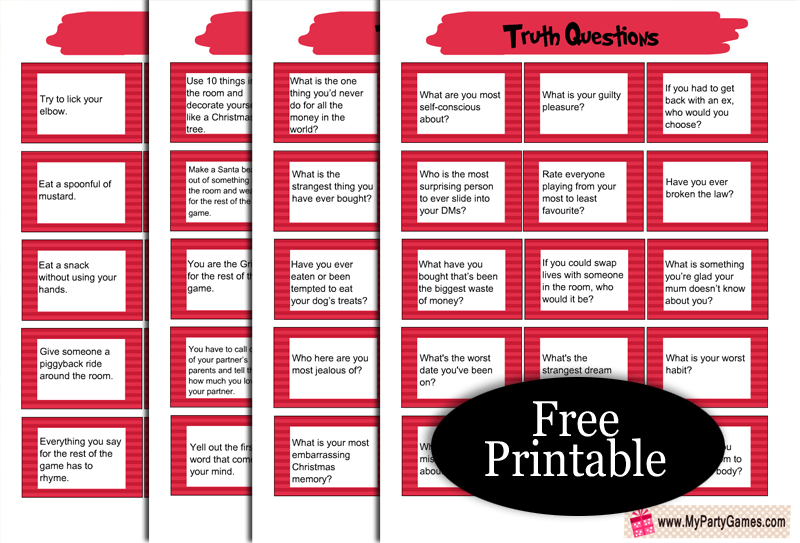 How to Play
Prepare the cards and put the folded truth cards in one bowl or hat and the folded dare cards in another. You can play this game in the old-fashioned way of spinning the bottle and it is the turn of the player whom the bottle faces. Now on their turn each player either has to draw a truth question or a dare card. After answering the truth question or performing the dare, that player spins the bottle and the game continues.
30 Free Printable Truth Questions for Christmas Party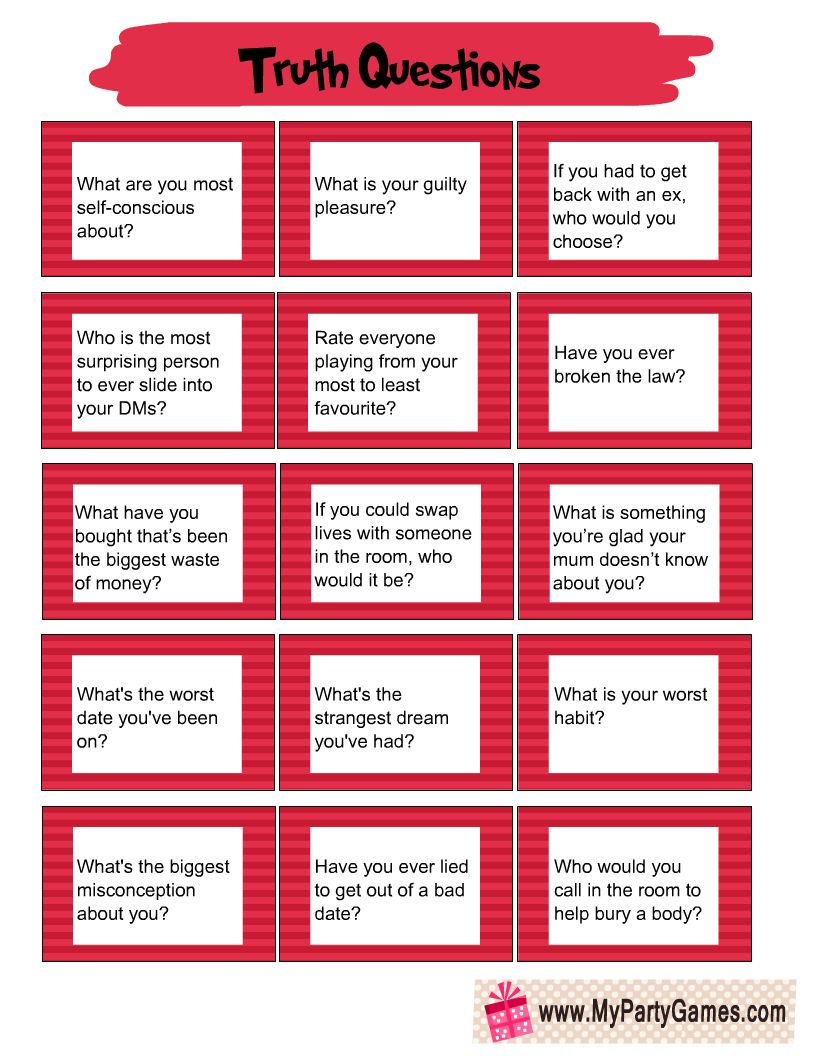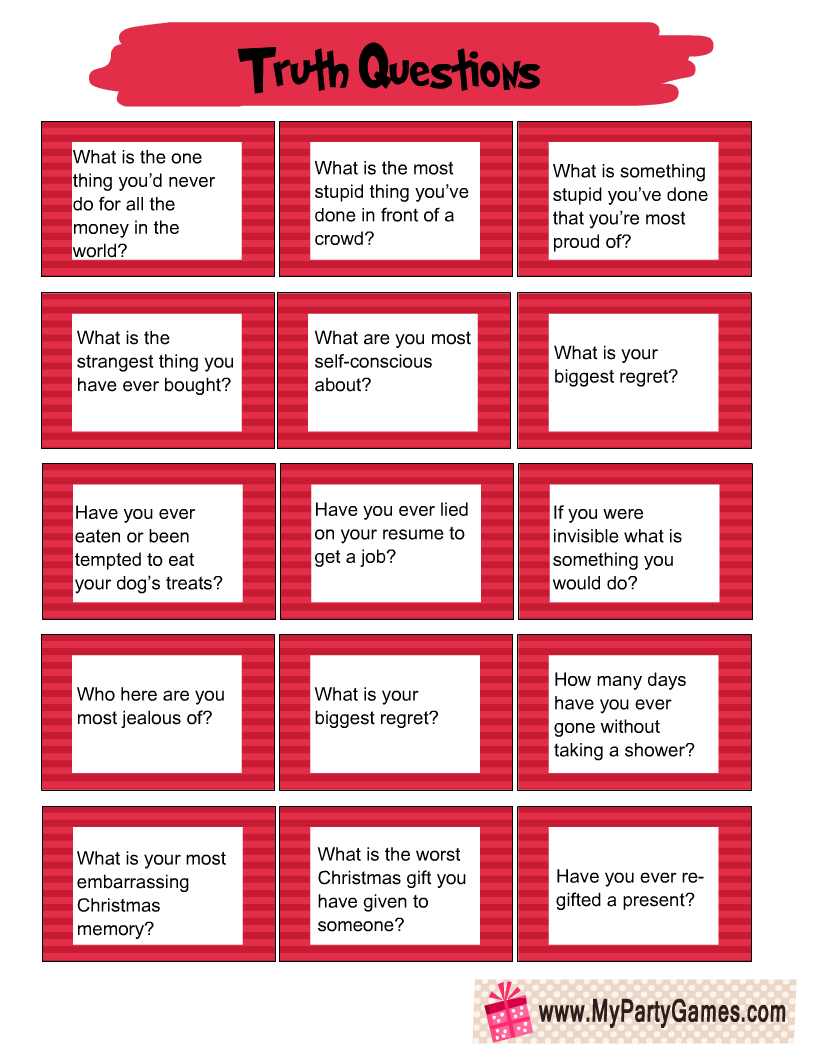 So here are two printable sheets with a total of 30 truth questions for an adult Christmas party. All these questions are clean yet these will bring fun and laughter to your get-together.
You need to click on each sheet one by one and save the larger printable sheet when it opens up.
30 Free Printable Christmas Dare Prompts for Adults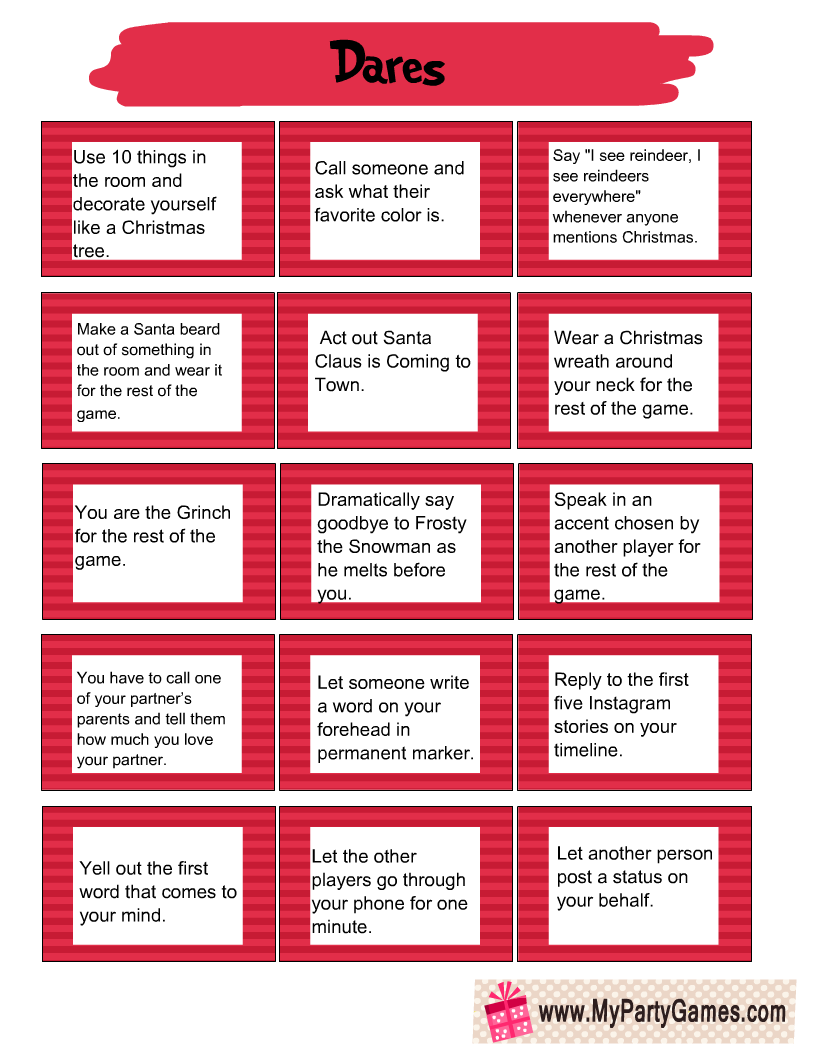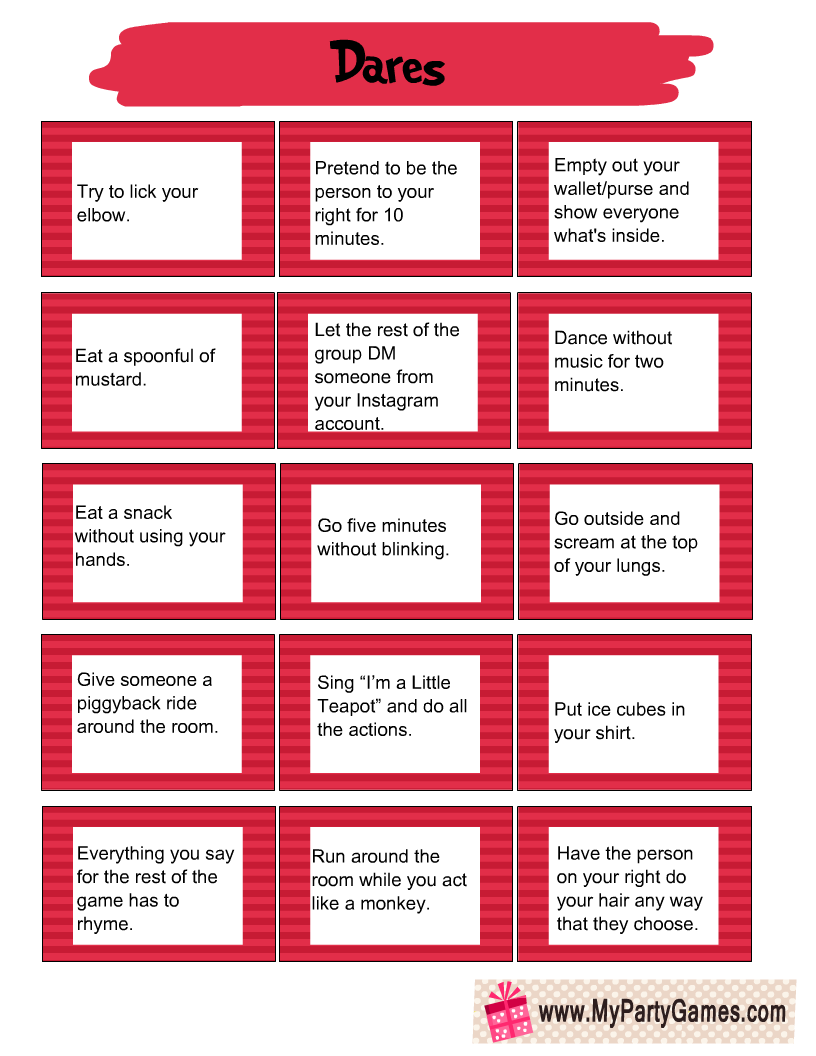 Here are two printable sheets with 30 Christmas dare prompts. You can always use these cards when you run out of questions or ideas.
Please pin the thumbnails on Pinterest and share the links to this post on social media. These games are free for personal use.