Today I have made a super fun and adorable Free Printable Christmas Board Game for Kids and there is a free printable sheet with die and tokens and also another sheet with risk cards. This fun free printable DIY game is a perfect gift for kids. You can paste the game sheet on heavy cardstock or cardboard and can also get it laminated for long-term use. I have also included an image that you can paste on any box and prepare as a box for this game.
A little backstory for this game is that one of Santa's elves has fallen sick so Santa needs a delivery of some store-bought gifts. Obviously, Santa doesn't afford to run short of the gifts so he needs to collect all the supplies at the North Pole. The players have to try their best to reach the North Pole first so they can be in Santa's good books.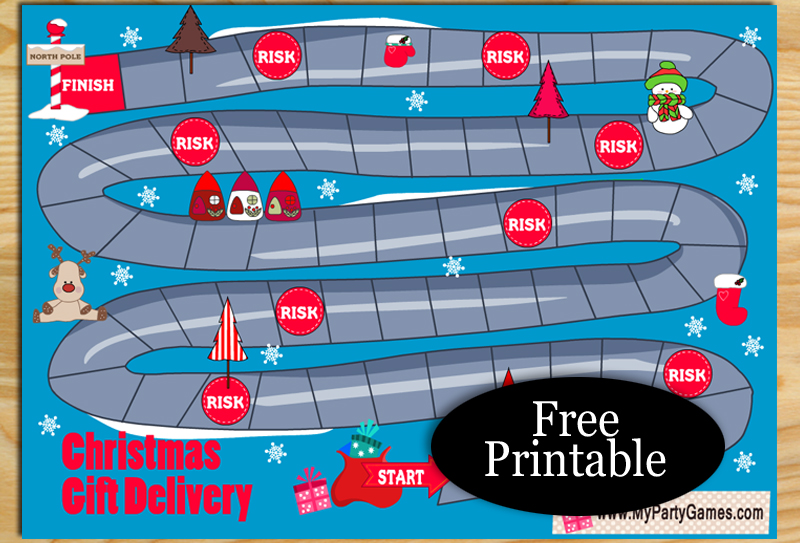 How to Play
Print and assemble the game as per the instructions that I am sharing below. Up to 5 players can easily play this game. Each kid will have to choose a token and roll the die. They should count the spaces and move their token ahead, however, if they fall on the space with the word 'risk', they should pick up a risk card and follow the instructions that are written on that card. The person who reaches the finish line first wins.
Free Printable Christmas Board Game for Kids
Here is the printable sheet for this adorable Christmas board game. You can click or tap on this image as per the specifications of your device and save the larger PNG image.
You can get this game sheet laminated and you can also paste it on a heavy cardstock or cardboard sheet for long-term use.
Free Printable Risk Cards for Christmas Board Game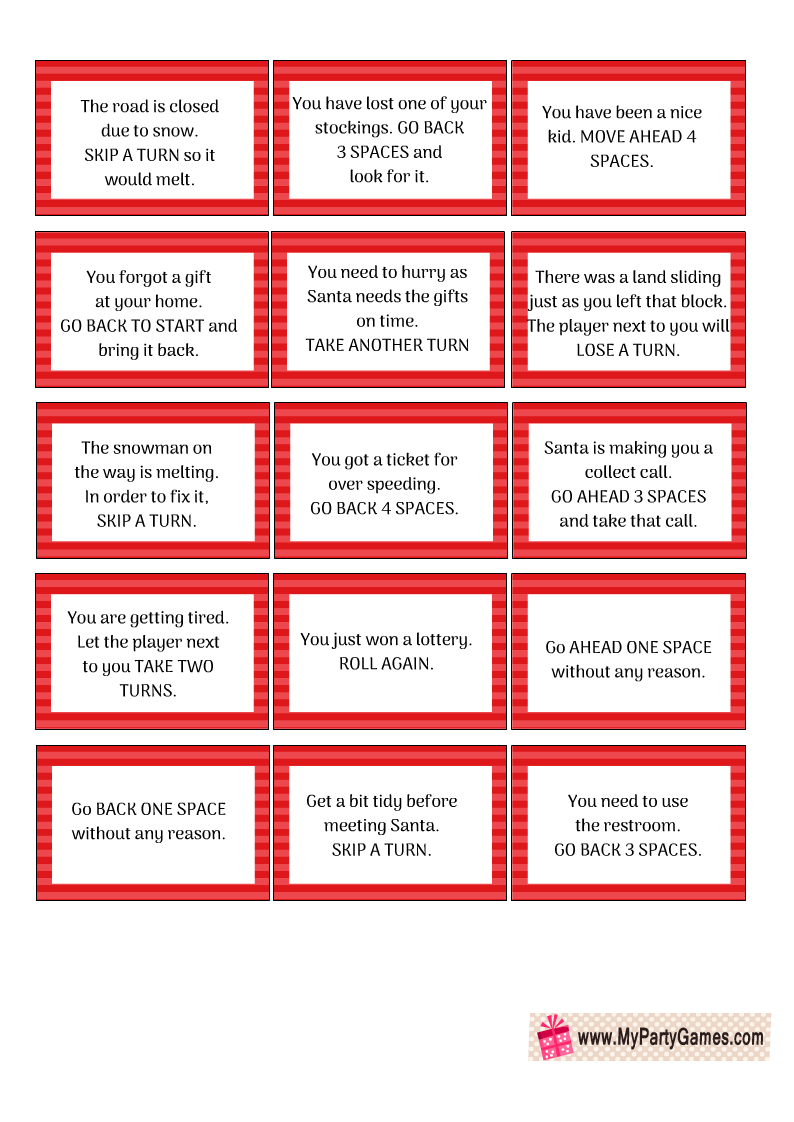 Here are the printable risk cards for this fun board game. These cards are a very important part of this game set and kids won't be able to play the game without these risk cards. Print the risk card sheet on heavy cardstock, and cut each card around the edges.
Shuffle and place the risk cards face-down during the gameplay, so kids cannot see what is written on the card before drawing it.
Free Printable Die and Token for Christmas Board Game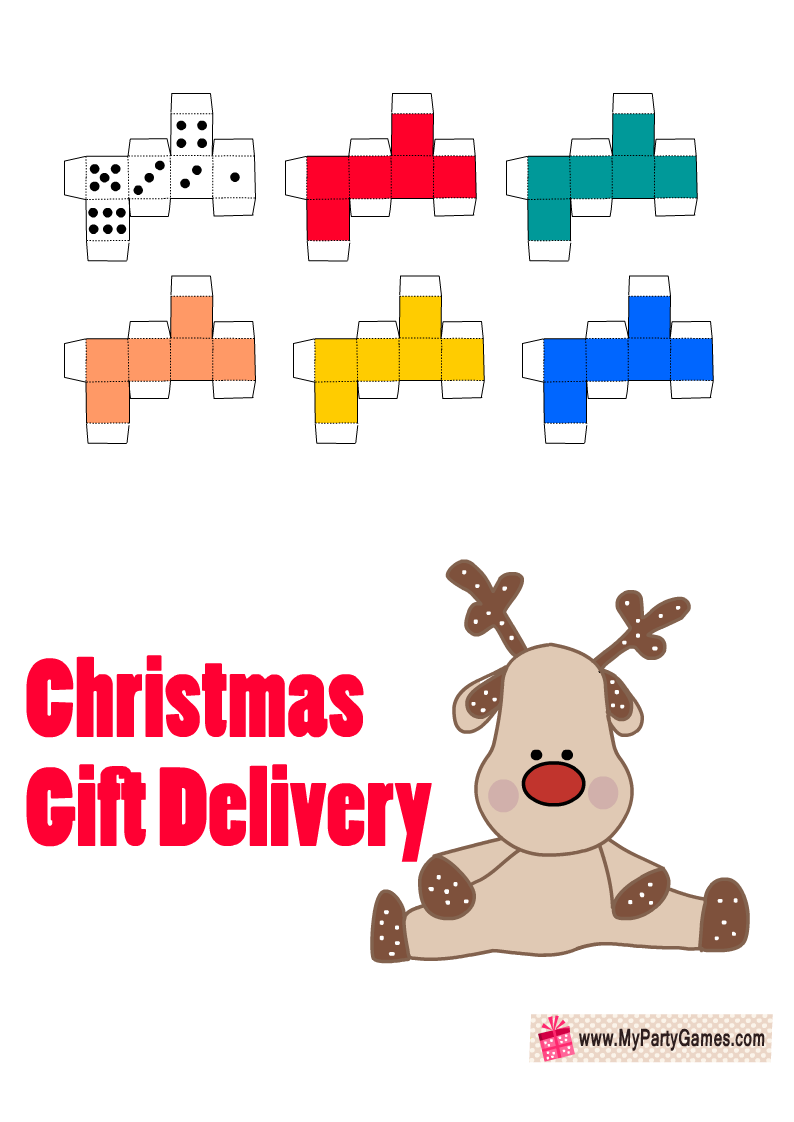 Now printing this sheet for this fun Christmas board game for kids is optional. You can use die and tokens from another game. You can also use small objects like buttons, kidney beans, chickpeas, etc. as tokens. Give each kid a different small object as their tag, token, or pawn. However, if you want to completely DIY this game then print this sheet, cut the die and tokens around the edges, fold from the dotted lines and paste these together in form of a small box with the help of a tape or glue stick. You can take a blank box and paste the cute reindeer and game title on its top to keep this game.
Please leave a comment if you find this game useful and fun. Please also make youtube videos with your kids playing this game and leave the link to those videos in the comments section.