Today I am sharing fun and interesting winter crossword puzzles with answer keys. All these puzzles have different difficulty levels. I have made a crossword puzzle with the answer key myself and have also collected links for some fun and interesting winter crosswords from the web. You can print these puzzles for your classroom activities and also for your kids to play and learn at home.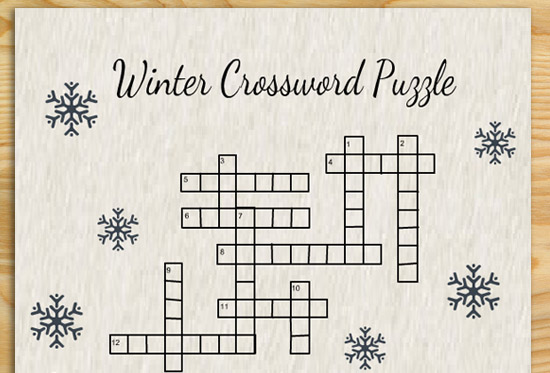 How to Play
Print the crossword puzzle according to the number of players. Ask the participants to guess the word that is given downwards or across by following the hints. The person who solves the puzzle correctly first will be the winner. This puzzle can be played by a single player as well and it is equally fun.
Free Printable Winter Crossword Puzzle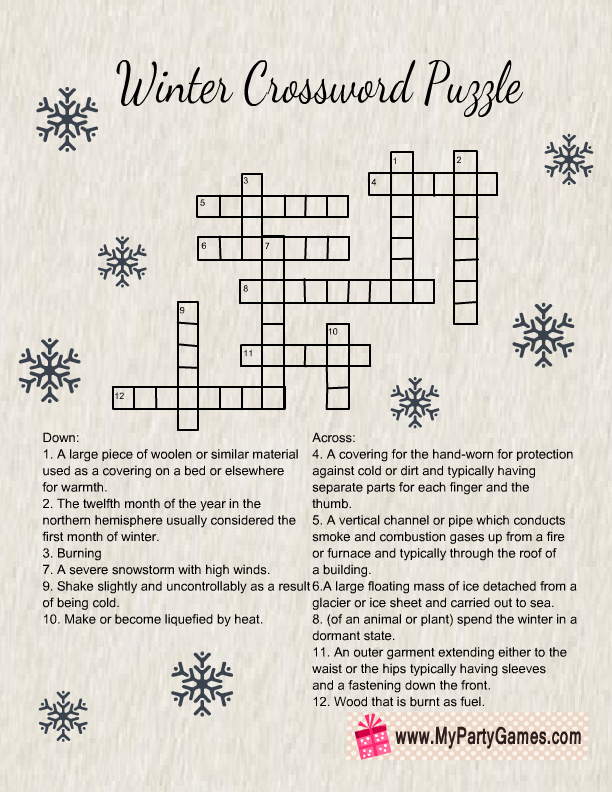 This is the first design for this winter crossword puzzle that I have made. I always believe that printable games should be fun to play and also should be enjoyable to look at. I always work hard to make the graphics from scratch that I use to decorate these games. Just click on the thumbnail image that I have shared above and a bigger printable image will open up that you can save or print right away.
Winter Crossword Puzzle Design No. 2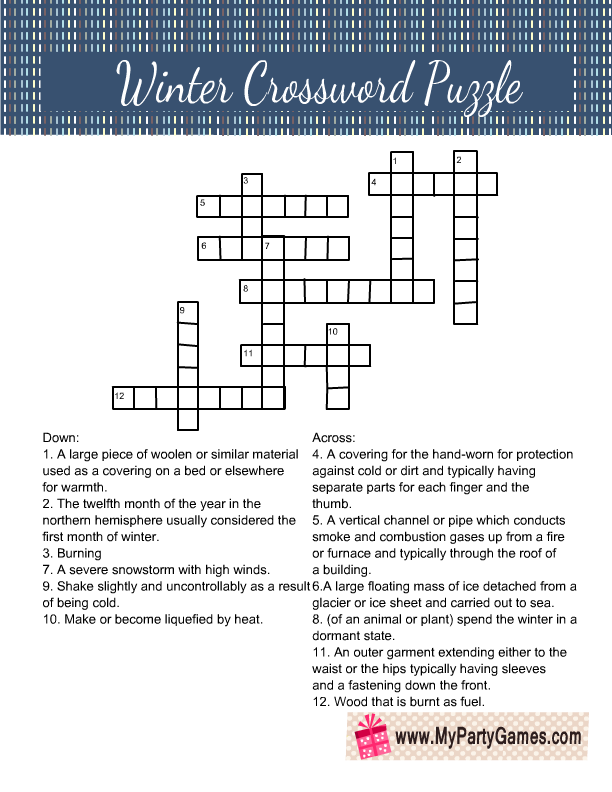 This is the second crossword puzzle design that I have made. The puzzle is the same but the design of the game is different. You can print this puzzle in any design that you like more.
Winter Crossword Puzzle Answer Key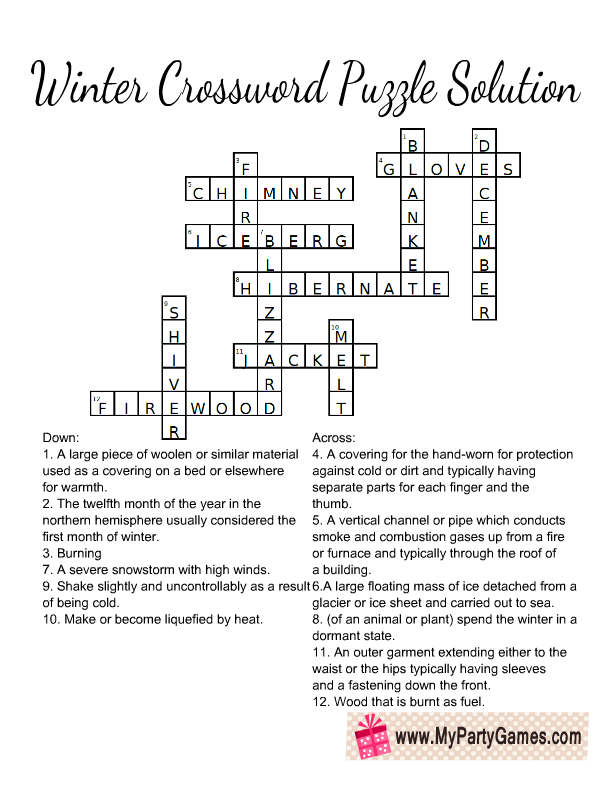 Here is the answer key to this crossword puzzle. You will only need one copy of this answer key. Just click on the thumbnail image above and save or print the bigger image.
Holiday Zone has shared a moderate collection of winter puzzles and worksheets including 3 winter crossword puzzles. One is snow, snow, snow crossword, others are about weather and clothing.
This is a relatively easy crossword puzzle and you can print it with one click. No need to save files or anything.
I hope you have liked the fun crossword that I have made and also the ones I have collected. Please do not forget to share your comments and feedback. xoxo