Here is another interesting game for Christmas that you can play with your family and friends. It will be equally enjoyed by people of all age groups. I have made a beautiful image of Christmas tree for this Free Printable Christmas Ornaments Guessing Game. You can save this game by clicking on the thumbnail image. A bigger image will open up and you can right click and save it.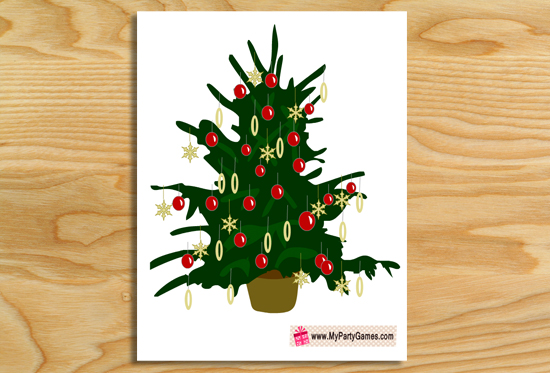 How to Play
Take a printout of this Christmas tree and show it to your Christmas part guests for a few seconds. Give them a pen and paper and ask them to write down their guess about the number of ornaments on the Christmas tree. The guest whose guess will be closest will be the winner. There are 46 ornaments on this tree.
Free Printable Christmas Ornaments Guessing Game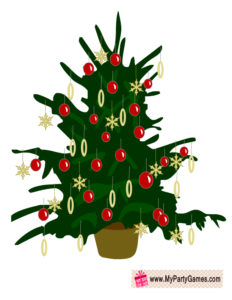 This is a beautiful Christmas tree and this game will be so much fun to play on your Christmas party. You can also play this game in classrooms.
For more Christmas related printables and Christmas games you can visit christmas-printables.com