Today I am sharing 3 adorable Free Printables for "Would You Rather?" Christmas Game. You can play this game with the whole family. This game is also good for playing in the classrooms. I am adding links to some more fun and funny "would you rather" questions at the end of this post so you can make your own personalized versions of this game. However, if you do not want to go through all the hassle, you can use the free printables that I am sharing here. Just click on the thumbnail image of your choice and the bigger high-resolution printable image will open up.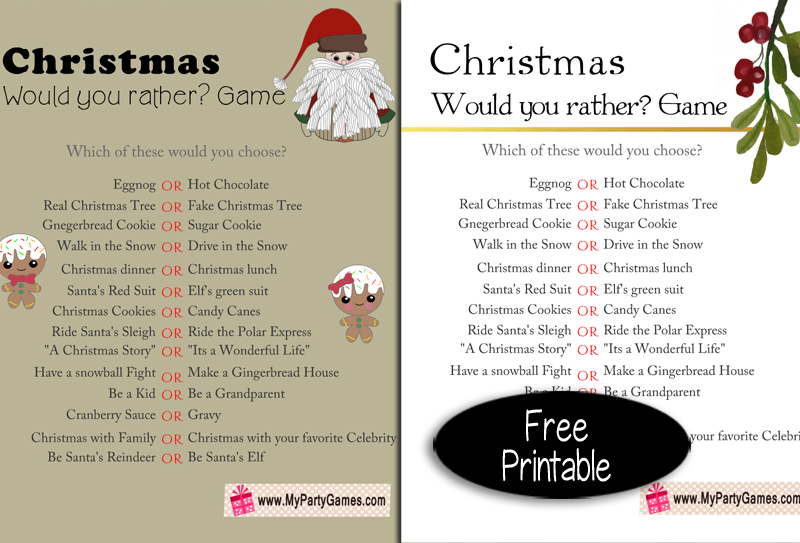 How to Play
Print and distribute the game cards among the players and ask them to check the option that they would rather choose. At the end of the game, you can compare the answers to see that whose choices match the most. If you are playing this game with the family then you can assign a guest of honor like whose choices match the choices made by mom more or dad or grandma or anyone and that person will be declared the winner.
Free Printable Would You Rather? Christmas Game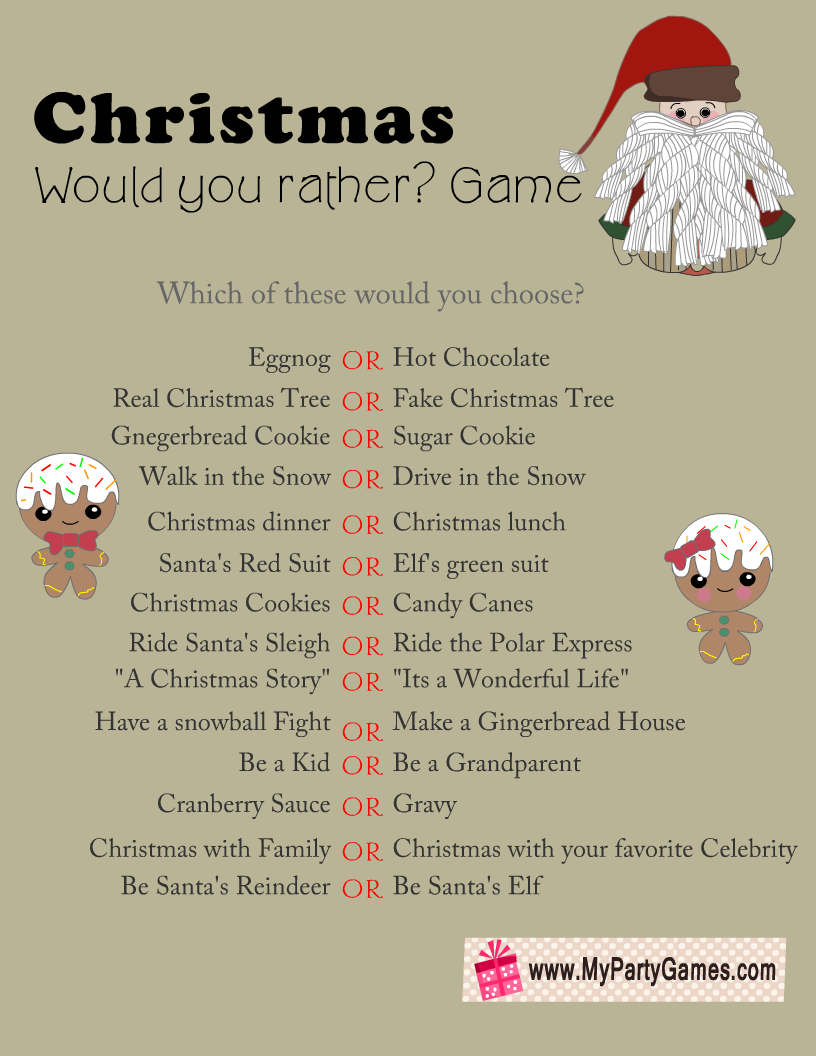 This is the first free printable for this "Would you rather" Christmas game. This game card is decorated with the image of a cute Santa and adorable gingerbread people. Just click or tap on this thumbnail image and save the bigger printable image.
Free Printable Would You Rather? Game, Christmas Version
Here is another printable worksheet for Would you rather? game. This adorable game card is decorated with a branch full of leaves and berries and a cute golden border.
Would you Rather? Printable Game for Christmas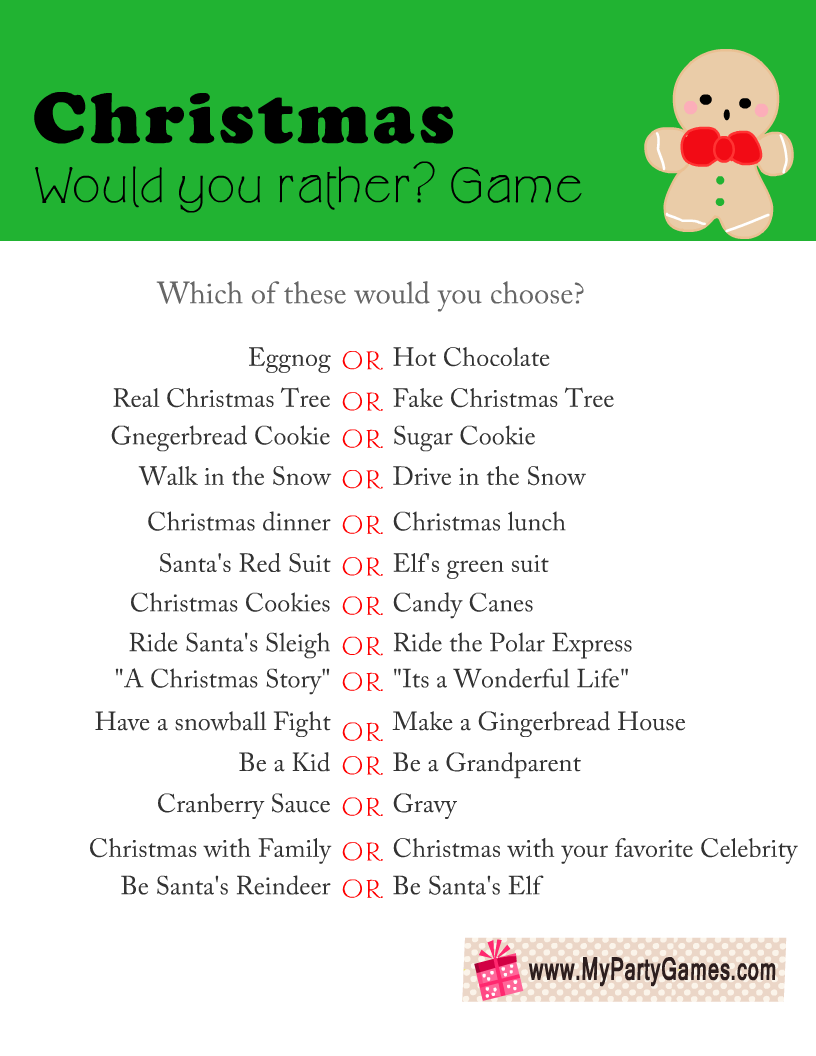 This is the third free printable worksheet for this game. This design seems perfect for use in the classrooms. This game card has a green header and an image of a cute gingerbread man.
If you want to make your own version of this game, visit this website and get a lot of fun and interesting would you rather questions that you can use.
If you want to download a cute just for the kids' version of this game then visit this link. Darcy and Brian have created some adorable free printable cards for this game.
The crafting chicks have shared an adorable PDF file for this game and they have also shared very detailed instructions for playing this game.