Today I have created good old-fashioned Free Printable Christmas Scavenger Hunt Rhyme Clues that you can print by using a printer at your home. There are 12 easy but fun clues and you can eliminate those that cannot fit into your home or if you want to cut the scavenger hunt short. This game is suitable for all age groups and kids can play this together and look for the clues together. You can arrange such a gift in the end that everyone can enjoy. I am sharing the printables in this post and also the places where you should hide each clue.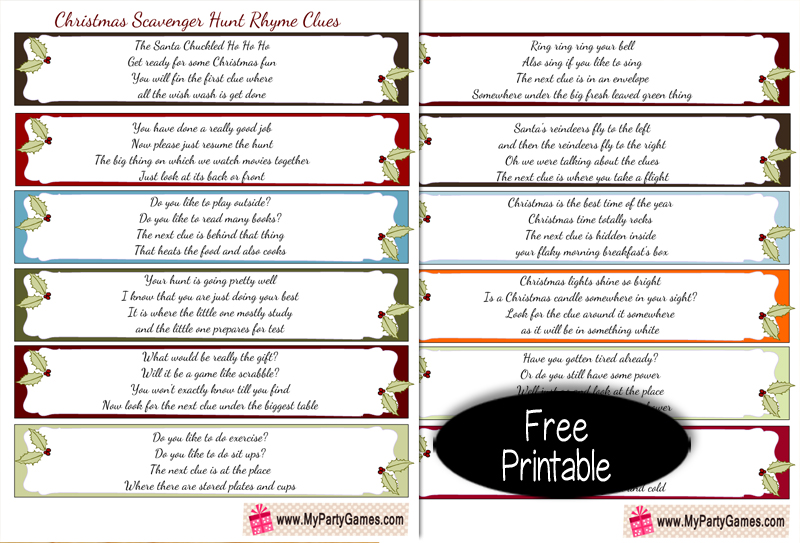 How to Play
Print the Rhyme clues for the Christmas scavenger hunt and cut these around the edges. You should hide the clues in this order.
In the laundry room
Back of the TV
In the microwave oven
Study area for the youngest kid
Under the biggest table in the house
In the plates and cups storage cupboard
Under the Christmas tree
Under or around the stairs
inside the cereal box
In a white envelope around a Christmas candle
In the bathroom
In the fridge
Now hide all the clues and hand over the first one to the kids. They have to follow all the clues in a group till they find the big gift in the fridge. You have to do a little prep. for this game but trust me that it will be all worth it.
Free Printable Christmas Scavenger Hunt Rhyme Clues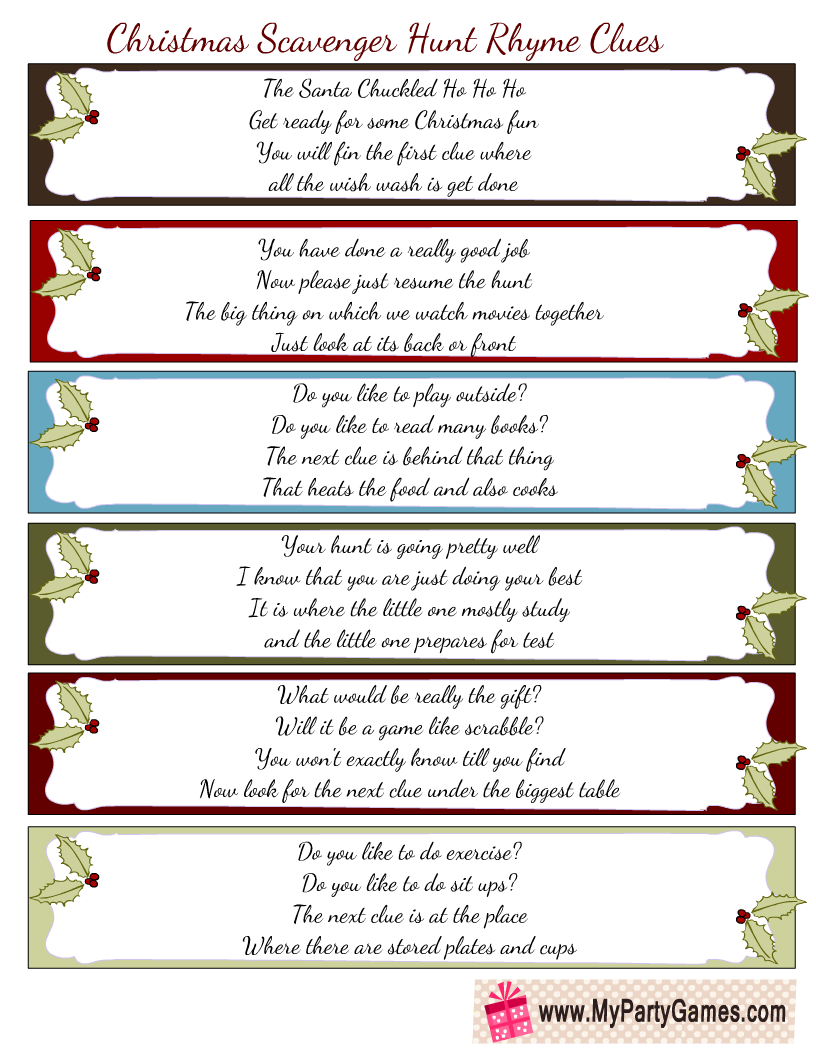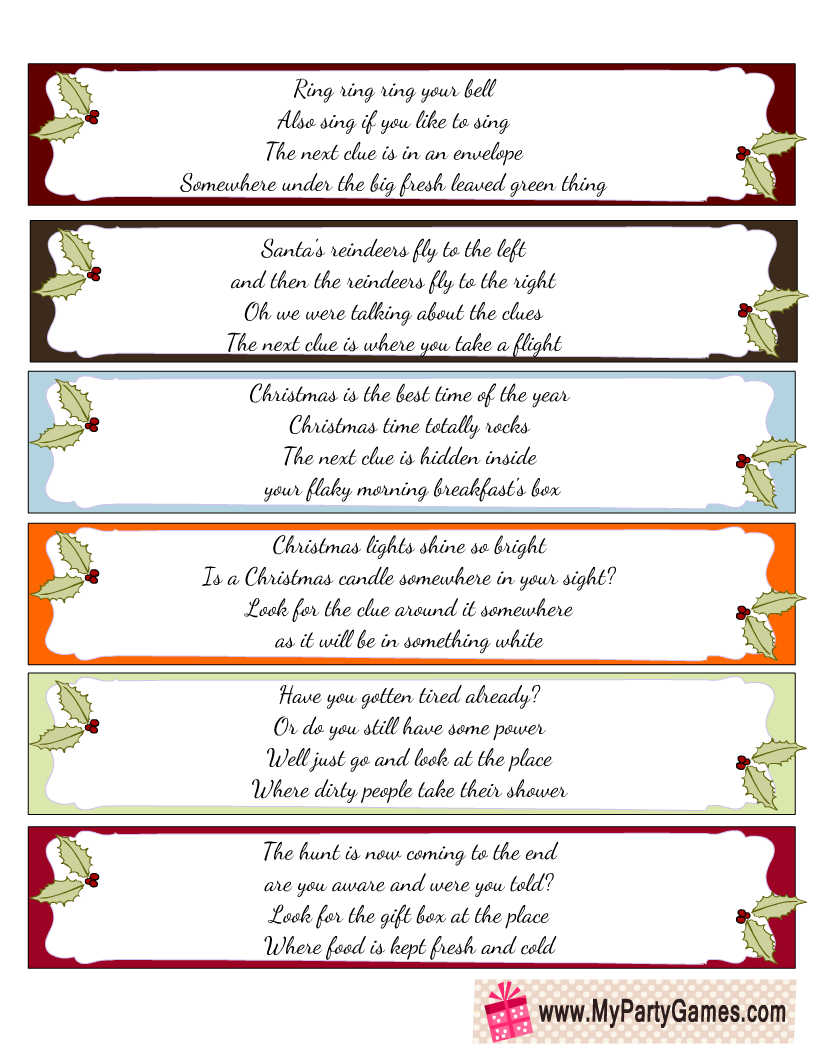 Here are the free printables for this Christmas Scavenger hunt. Click or tap on each thumbnail one by one and save the bigger high-resolution PNG image. After printing the game sheet, cut each rhyme clue around the edges and hide at the designated places.
You are all set for some gadget-free fun and excitement with the family.