Today I am sharing Free Printable Bible Trivia Quiz with Answer Key and I have made this quiz in 2 different designs. There are some very easy and also some very difficult questions related to Bible. You can play this trivia quiz at your family game night, in your classrooms, at your church meetups, or at any such place where religiously inclined people are getting together.
There are 18 trivia questions from the holy bible. There are two different designs to choose from and I am sharing the answer key to this quiz at the end of this page.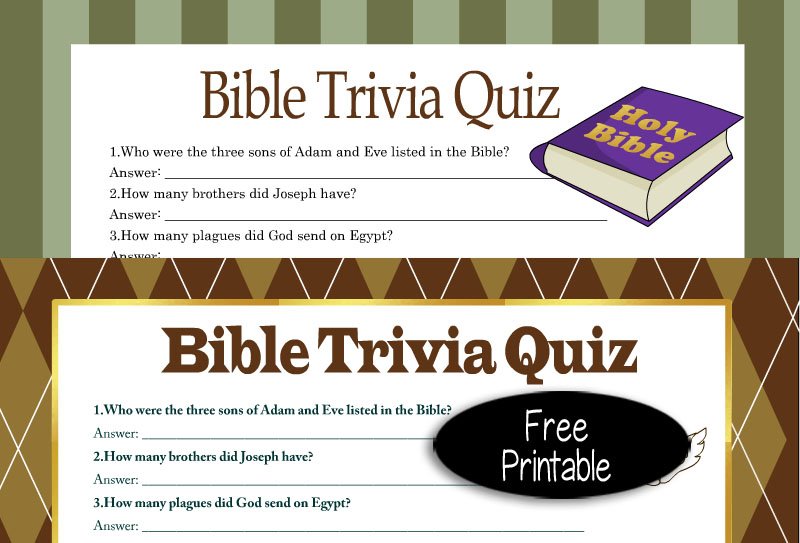 How to Play
Print the trivia quiz according to the number of participants. Distribute the quiz sheets and a pen or pencil among players. Ask the players to write down the answers to the trivia questions. The person with the most correct answers will win.
Free Printable Bible Trivia Quiz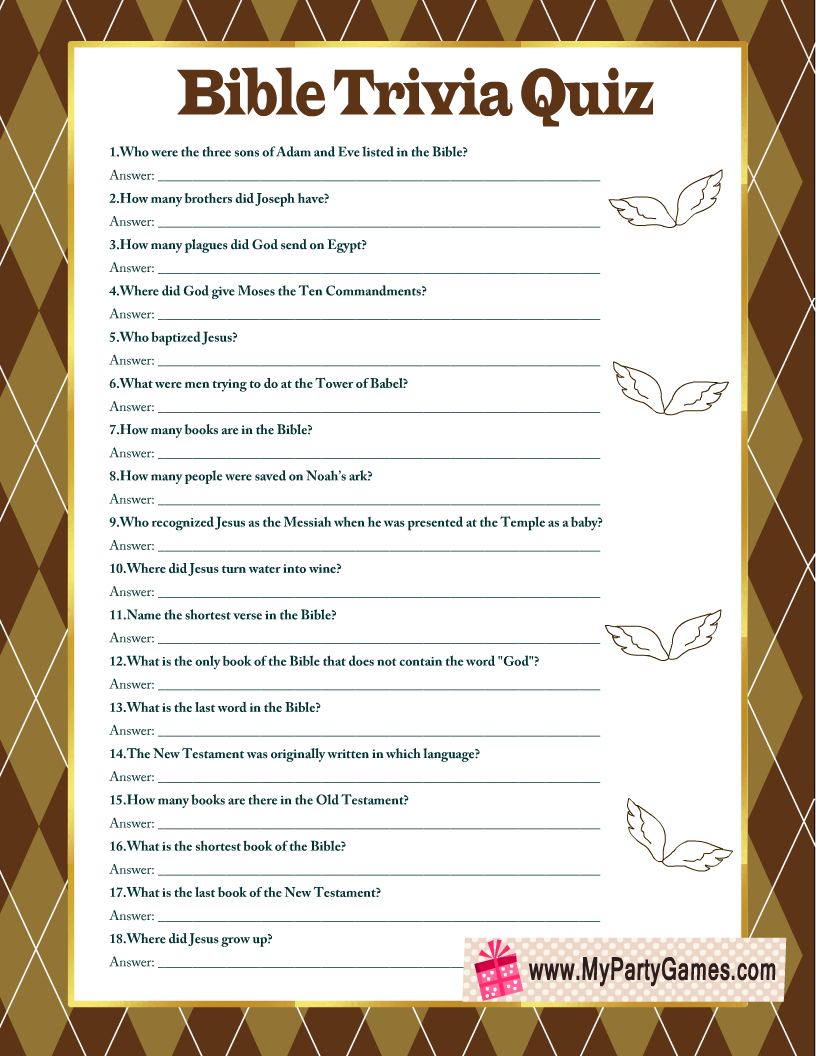 Here is the first printable sheet for this Free Printable Bible Trivia Quiz. This game card is in the tones of brown color and it is decorated with angel wings. To save this worksheet, just click or tap (according to your device) on the thumbnail image that I have shared above, and the bigger printable image will open up.
Free Printable Bible Trivia Quiz Game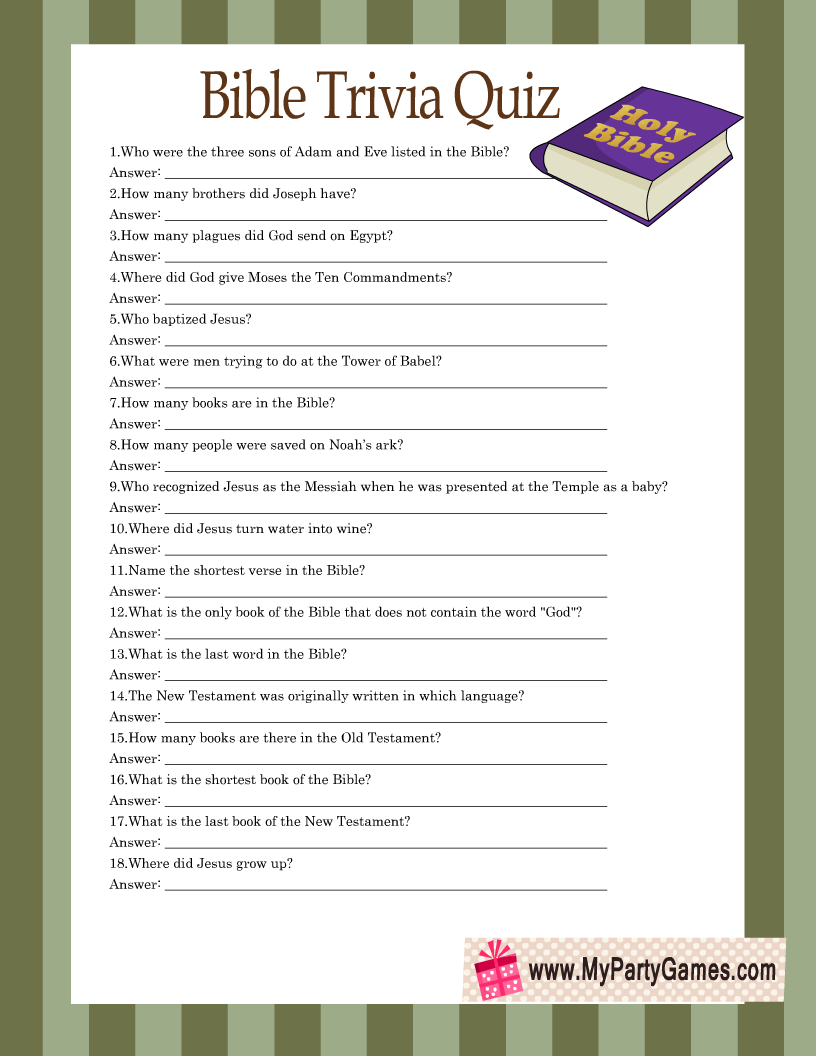 Here is the second design for this Bible trivia quiz. This game card is decorated with green stripes and a clipart image of the Holy Bible.
Bible Trivia Quiz Answer Key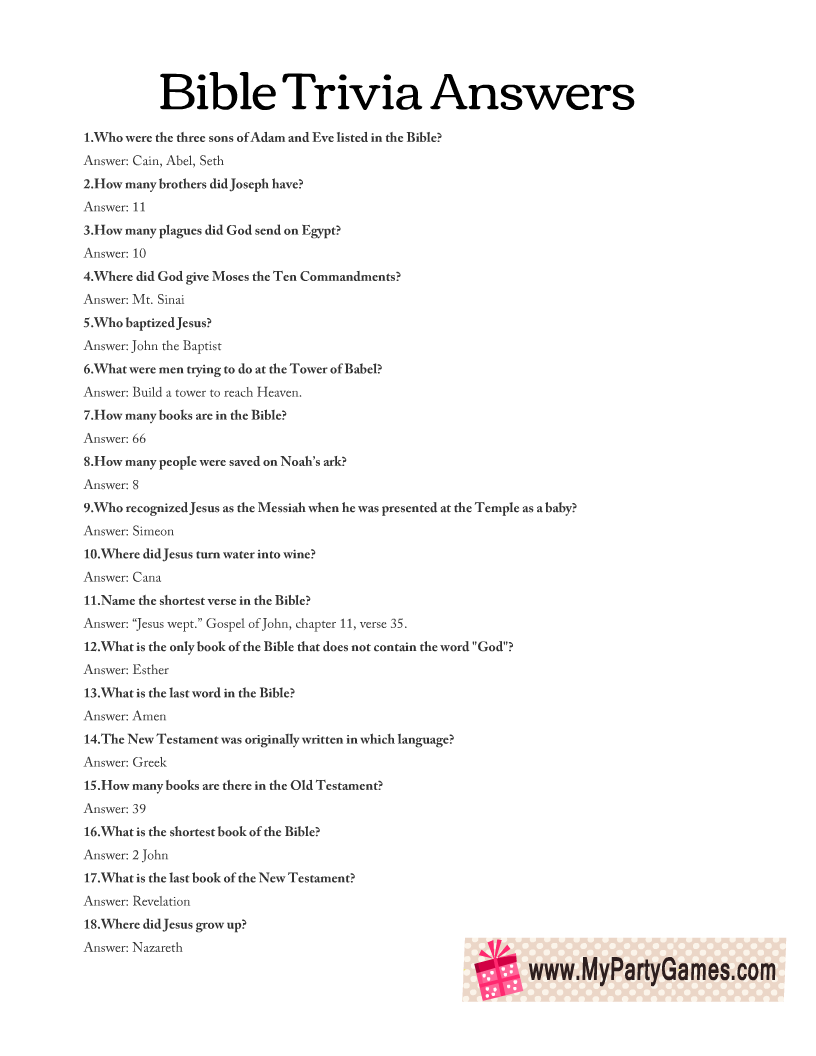 Here is the answer key to this Free Printable Trivia Quiz. You will need only one copy of this answer key so you could check the answers that are given by the participants.
Please pin the thumbnail images on Pinterest and share the links to this post on social media platforms.