Today, I want to share a free printable trivia game called "Christmas Traditions Around the World" along with its answer key. Trivia quizzes are always fun to play, and this game can be played at various events like Christmas parties, gatherings, classrooms, offices, family game nights, and many other settings. With this quiz, players will have a chance to test their knowledge about various Christmas traditions around the world. I have created two different designs for this trivia game, so you can choose and print the one you like with ease using a color printer.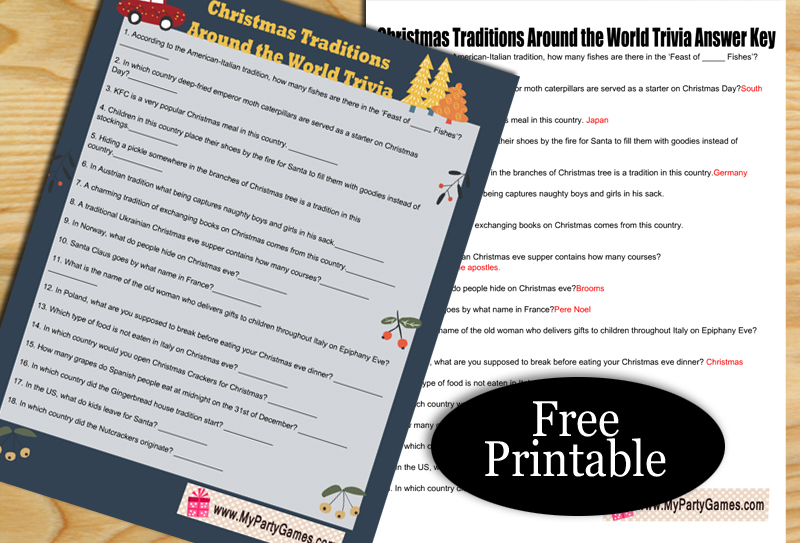 How to Play
To get started with the trivia quiz, choose a design that you like and print out the game cards. Then, hand out the cards to all the players and ask them to answer the 18 trivia questions that are provided on each card. Once everyone has completed their sheets, you can use the answer key provided at the end of this page to check their answers. The player who has the most correct answers will be declared the winner.
Free Printable Christmas Traditions Around the World Trivia Quiz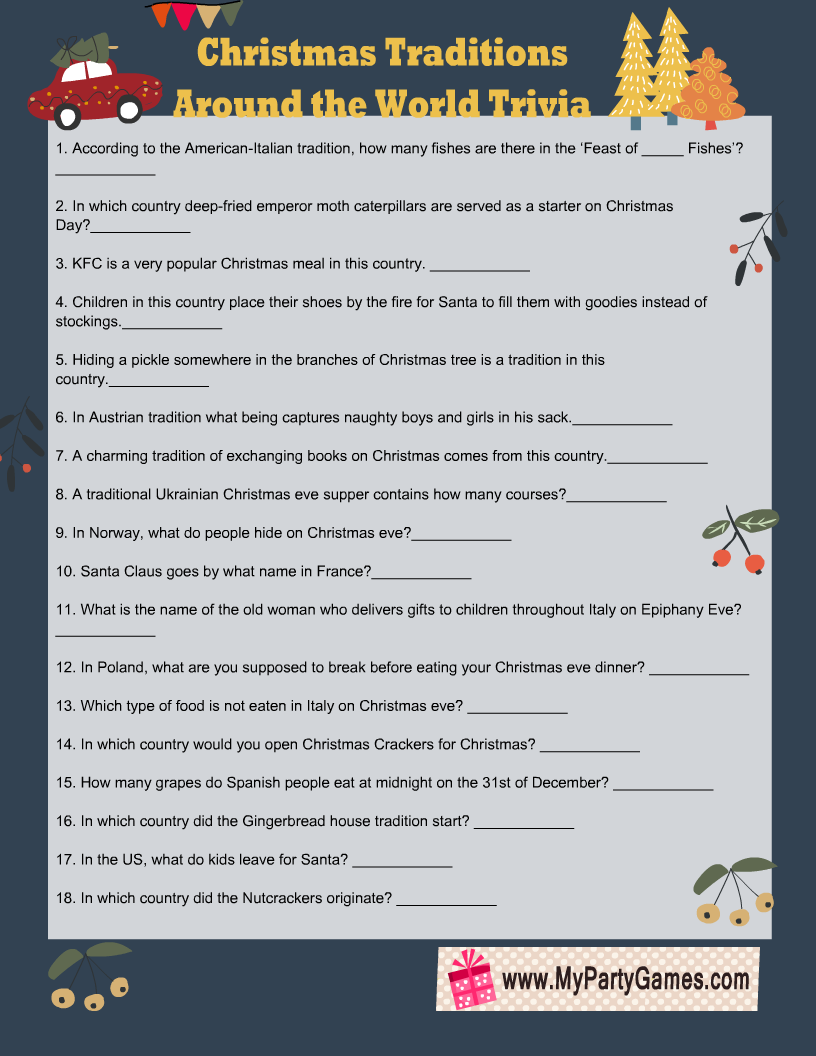 This is the first printable game sheet for this fun trivia quiz. This game card has a dark blue background and it is decorated with Christmas trees and berries. You need to click or tap on this thumbnail as per the device that you are using and the bigger high-resolution printable image will open up.
Christmas Traditions Around the World Trivia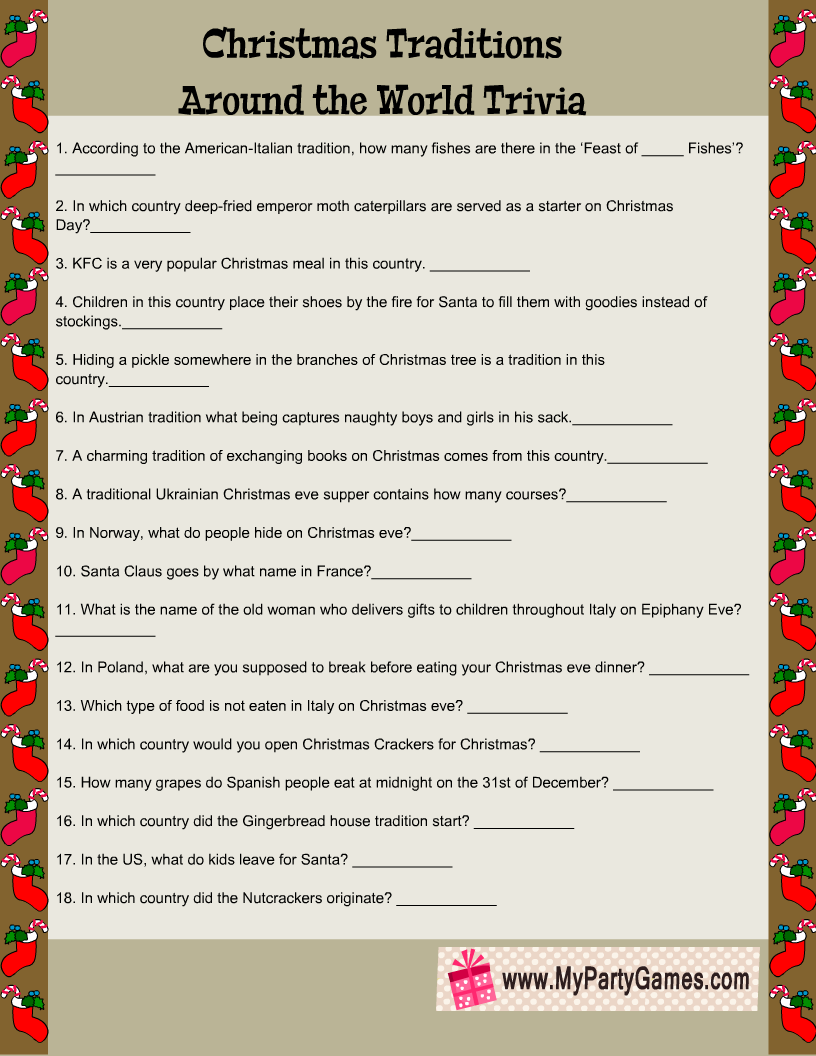 This is the second design for this fun printable trivia quiz. This game card has a border that is full of Christmas stockings.
Christmas Traditions Around the World Trivia Answer Key
This is the answer key to this free printable trivia quiz. All the answers are written in red color in front of each question. You need to print just one copy of this answer key so you can check the answers given by the players.