This is the Christmas version of the popular contemporary game called What's in your Phone. You can play this game with your friends and family on Christmas and have a lot of fun. I have made this game in three different printable designs. Just click on the thumbnail image of the game design that you like, a bigger image will open up, right click and save that image. You can print this game using your home printer.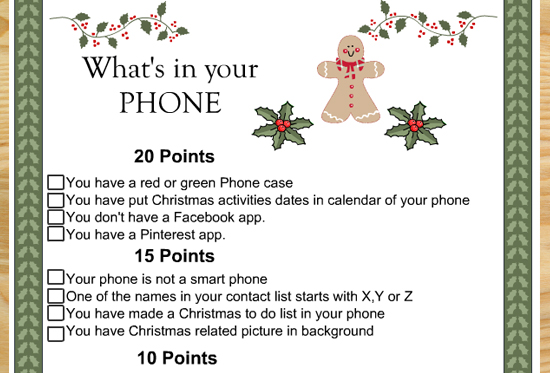 How to Play
Print the Christmas themed what's in you phone game according to the number of your Christmas party guests who will be willing to play. Distribute these game cards among them along with a pen and pencil and ask them to tick the boxes and calculate their points. The person with most points will be the winner. Other guests can ask the winner to show his/her phone to confirm that he has answered correctly.
What's in Your Phone Game, Christmas Version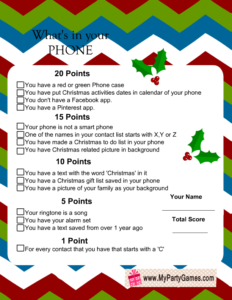 This is the first free printable for this game with a chevron background. Just click on the game image and then right click and save the bigger image.
Free Printable What's in Your Phone Christmas Game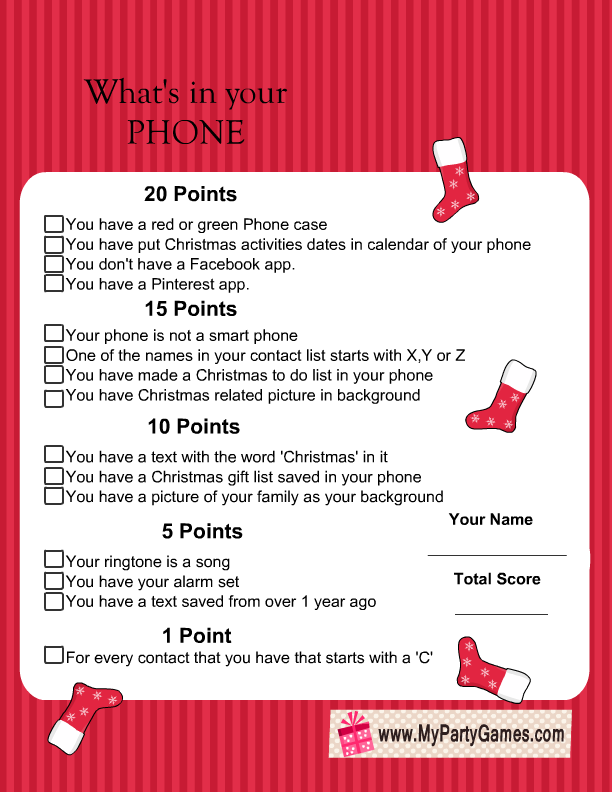 This is another design for this free printable Christmas themed What's in your phone game. It has a red striped background and cute stockings in front of the design.
What's in Your Phone Christmas Game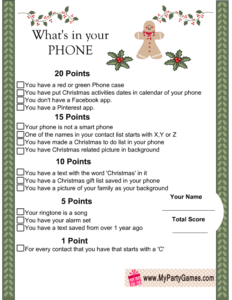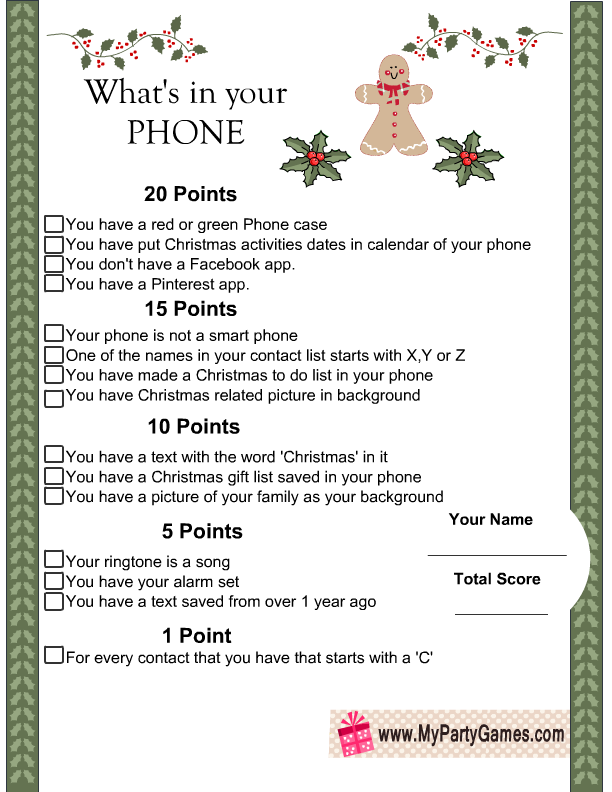 This is another very cute design for this game. It has a cute gingerbread-man and stripes on the background. This is a printer friendly image and wont consume much of the printer's ink.
Please leave a comment below and share your ideas regarding other free printable games that I should make.