Christmas Blindfolded Drawing Challenge is a fun filled activity that will add laughter and fun to your Christmas get-togethers and reunion parties. This activity can be enjoyed by all age groups and the whole family. I have made some free printable worksheets for this activity. These fun game worksheets will make playing this game easier and fun.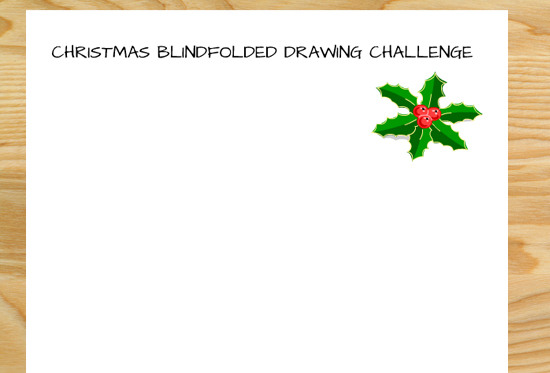 How to Play
Print and distribute Christmas Blindfolded Drawing Challenge worksheets among the player along with a pencil. Ask them to take a good look at the reference picture given on the top right corner of the page. Blindfold each player and ask them to draw a picture similar to the reference picture. Open the blindfolds and show each player's picture to everyone. Get ready for big bursts of laughter on your Christmas party.
Christmas Blindfolded Drawing Challenge- Draw a Santa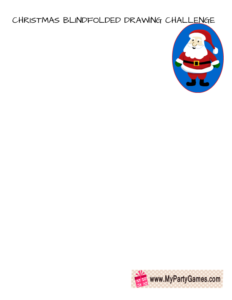 Click on the thumbnail image above and then right click and save the bigger image. Print this on an A4 size paper using your home printer and use this game sheet to play Christmas Blindfolded Drawing Challenge game. Ask the players to draw a Santa Claus that looks similar to one shown in picture. 😉
Draw a Gingerbread-Man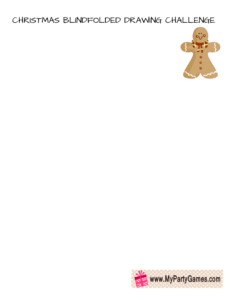 Download and print this game sheet for a relatively easier drawing challenge. Ask the players to draw a gingerbread-man similar to the one in the worksheet above, but don't forget to blindfold the players.
Christmas Blindfolded Drawing Challenge- Draw a Mistletoe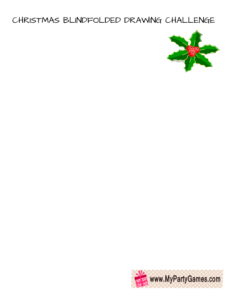 Challenge the players to draw a Mistletoe, using this free printable Christmas Blindfolded drawing Challenge worksheet.
Christmas Blindfolded Drawing Challenge- Draw a Christmas Tree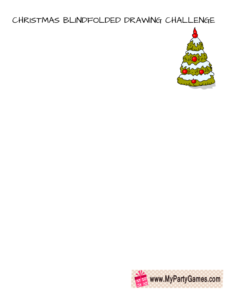 Use this game sheet to challenge the players to draw a Christmas tree.
Please do not forget to leave a comment below if you like my game ideas and printables.