Today I am sharing 25 Free Printable Christmas Taboo Game Cards in 3 different designs. Taboo is a family favorite and it is a very popular game. Today I have made a Christmas version of this game. I have also included 2 blank game cards in each printable set that you can use as per your own requirement. I am sharing all the game cards in a zip format. You can download the game in the design of your choice. You can print these Taboo game cards by using a printer at your home or office and you can also get these printed from a print shop.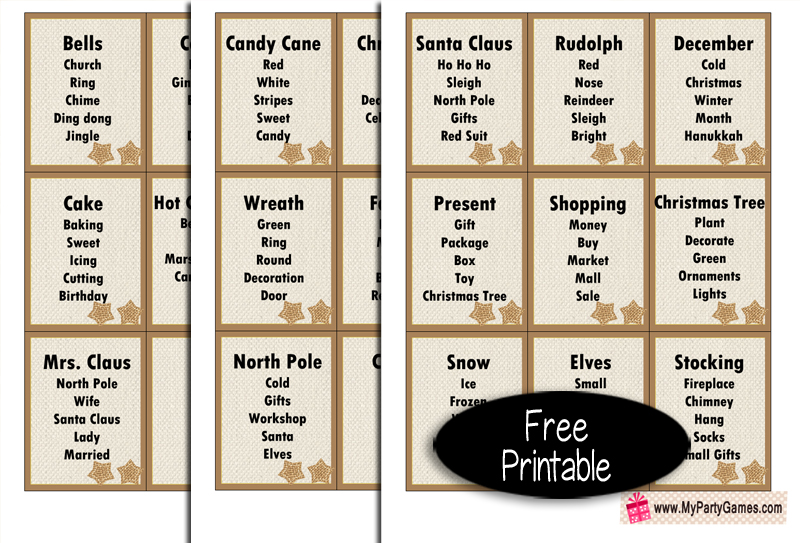 How to Play
Print and cut the taboo cards and put those in a jar or basket. Divide the players into two teams. One member of a team draws a card and describes the main word written at the top of the card to their team members. They are not allowed to use the taboo words that are written on each card in the description. The other team members have exactly one minute to guess the word written at the top of the page. If they fail to guess then they'll lose a point and the turn to draw a card will go to the other team but if they'll guess correctly, they will get a point and another person from their team should draw another card. You can also read the detailed rules on Wikipedia.
25 Free Printable Christmas Taboo Game Cards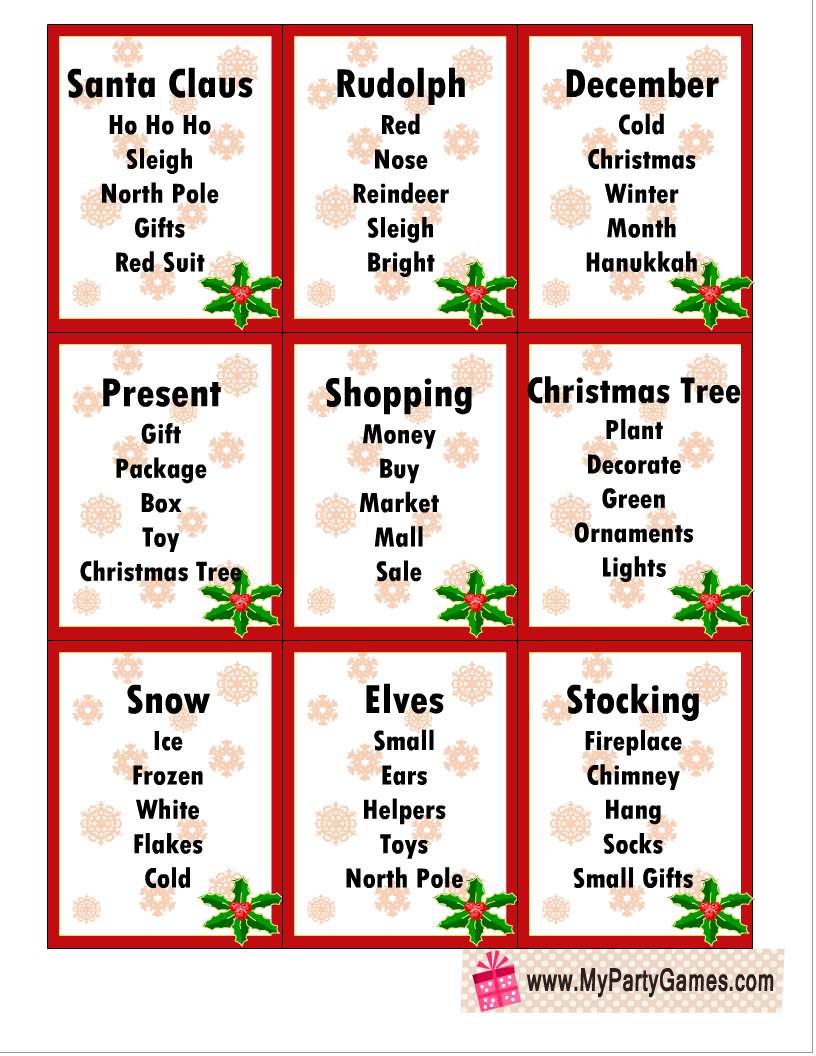 This is the first set of Free Printable Christmas Taboo game cards. This set has a red border and the cards are decorated with snowflakes and mistletoe designs. Just click on the thumbnail image and a zip file will be downloaded with three printable Taboo game sheets.
Christmas Taboo Game Cards Printable
This is the second design for this Christmas taboo game. There are the same 25 words and the taboo words in this set as well but the design is different. This game sheet is decorated with a grey background and a Christmas tree on each card.
Free Printable Christmas Taboo Game Cards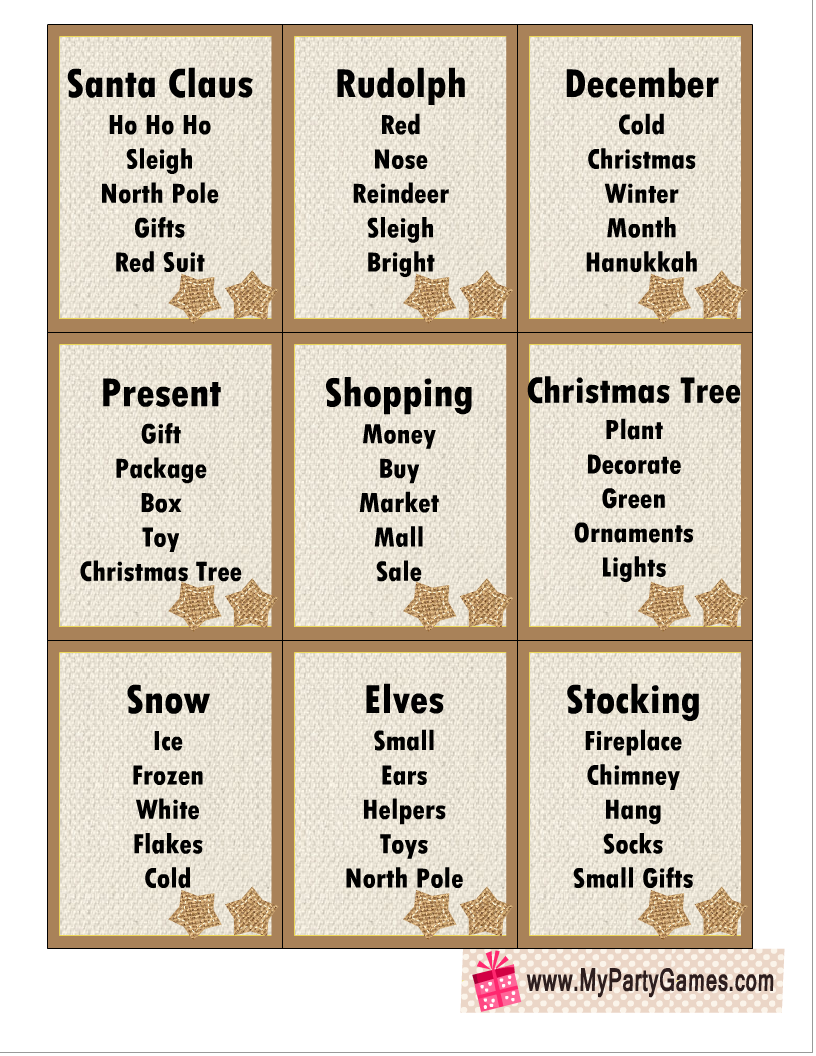 This is the third design for this free printable Christmas Taboo Game. These cute cards are decorated with a jute pattern and stars. Just click on the thumbnail and save the printable sheets with 25 Christmas Taboo Game cards.