Stand up, sit down is a fun activity and this is a perfect game for an office Christmas party. I am sharing Free Printable Christmas Stand up, Sit down Game on this page and I have made two designs for it. You need to take just one printout for this game in the design of your choice.
You can also play this fun game at a large Christmas family gathering. This is a cute game and a fun way to have some laughs. This fun game is suitable for all age groups, even young kids can take part in this fun and active game.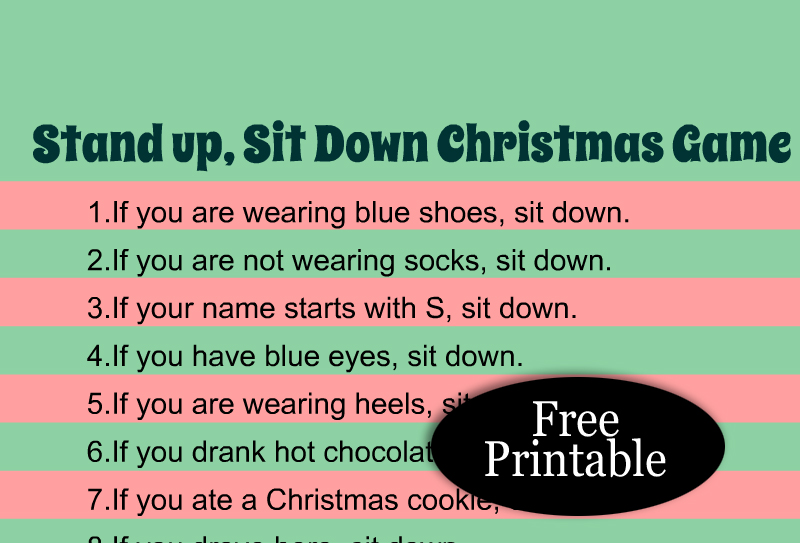 How to Play
Print a copy of the Christmas 'stand up, sit down' game and turn your back towards the players. Ask all the players to stand up. Now read each line one by one and the guests that meet those specifications start sitting down. When only one guest is left standing, end the game and declare him or her the winner. If more than one guest is left standing by the end of the games, more lines could be added to the game.
Free Printable Christmas Stand up, Sit down Game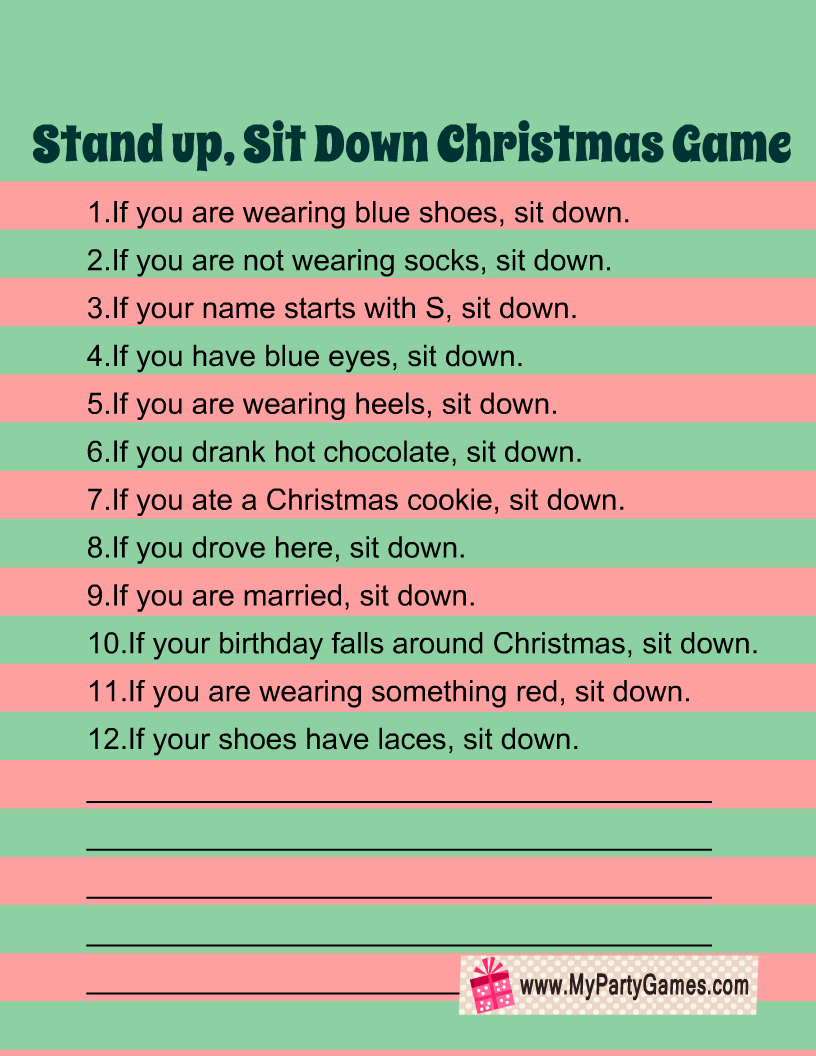 This is the first printable design for this game. This is a simple game sheet with just blue and red stripes in the background.
Christmas Stand up, Sit down Game Printable