On this page, I am sharing adorable Free Printable Christmas Play Money for Kids. You can print these fake play dollar bills by using a printer at your home and cut them around the edges using a pair of scissors. This cute play money can be used as replacement money for monopoly as well.
I have created printables for $1, $5, $10, $20, $50 and $100. All the dollars are decorated with unique and beautiful Christmas graphics.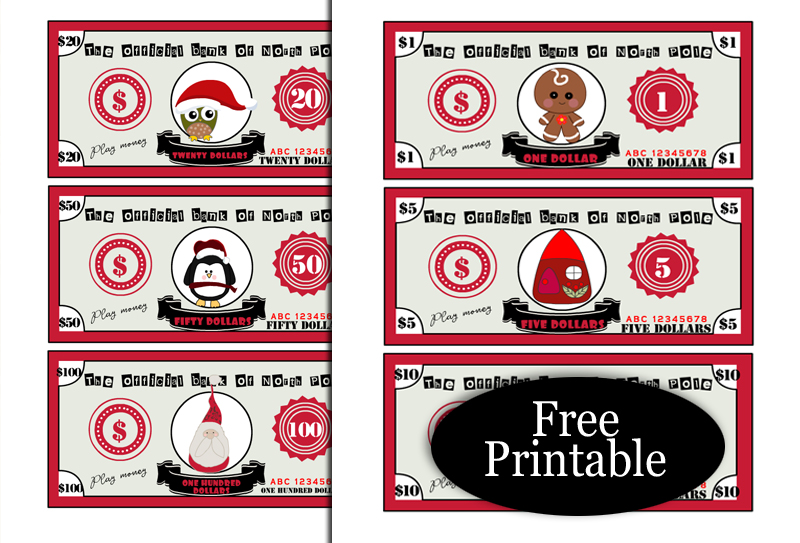 How to Use
You can use this Christmas play money in many fun ways. You can give it to kids for helping with Christmas party preparations and they can use it to buy extra playtime or extra TV time. This money can be used as a Christmas stocking filler and kids can later exchange it for a real amount. You can play many fun games at your home with this play money like setting up an auction or playing a drive-through or food take-out games.
Free Printable Christmas Play Money for Kids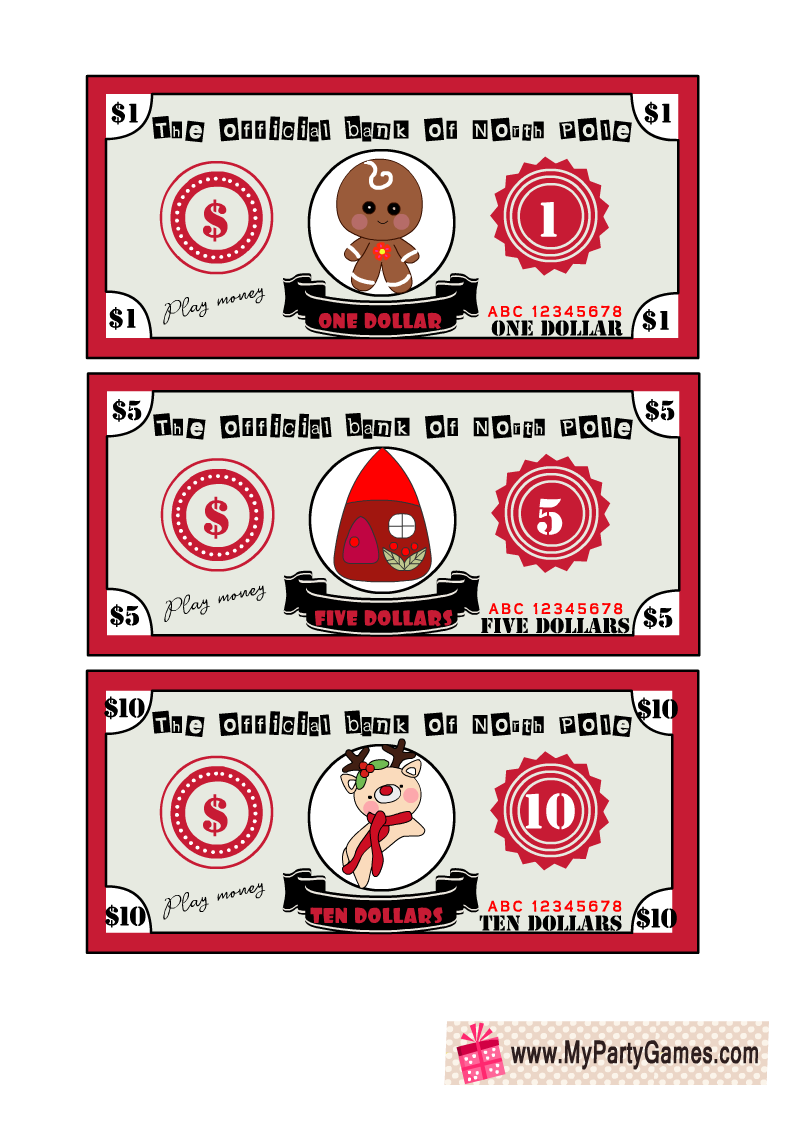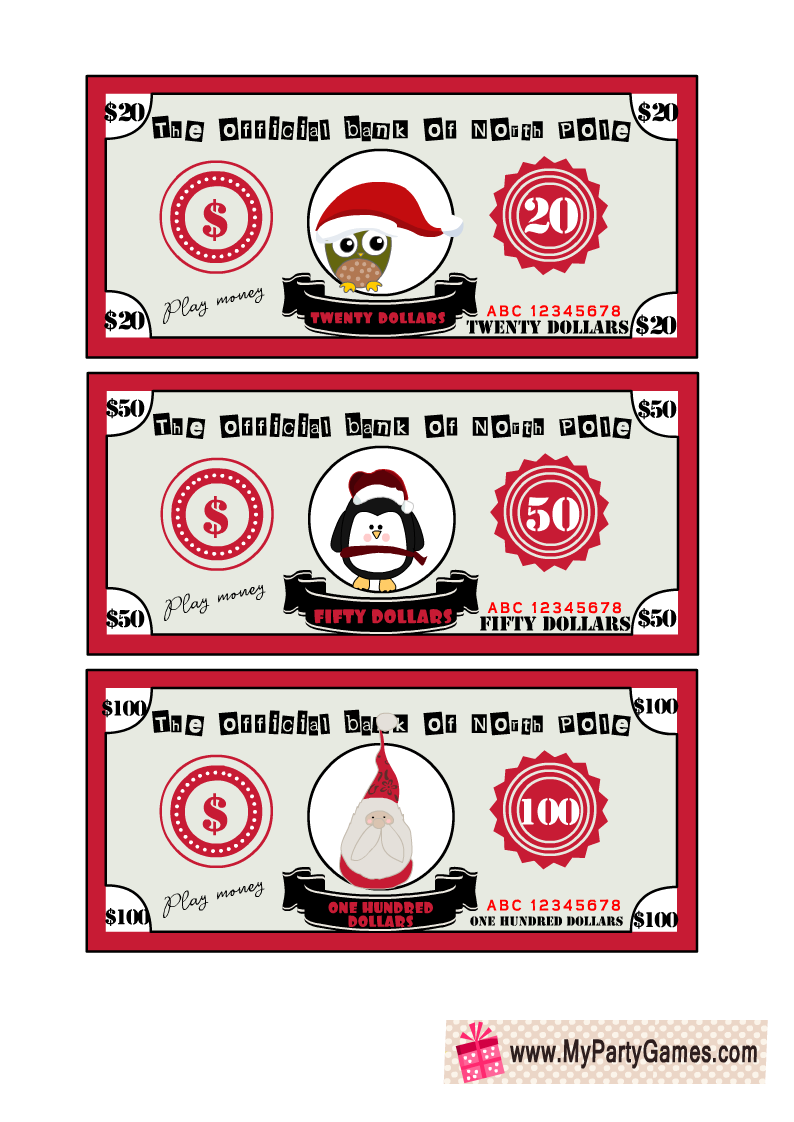 Here are two free printable sheets for this free printable Christmas play money. These are issued by the official bank of North Pole and each dollar is decorated with a super adorable image.
Just click or tap on both sheets one by one, as per your device, and save the bigger high-resolution printable sheets.
Itsy Bitsy Fun has also shared some cute Christmas play money and you can check that out as well.