Rom-Coms, Romantic Comedies, or Chick flicks are significant genres in movies. Today I am sharing Free Printable Rom Com Trivia Quiz with Answer Key and I have made this trivia quiz in three different designs. You can play this fun trivia game on Valentine's Day, at Bridal Shower or Hen's Party, at a slumber party, or just when you feel like having fun with your friends and family who love Rom Coms.
There are 12 Rom Com-related multiple-choice questions and the answer key is shared at the end of this page.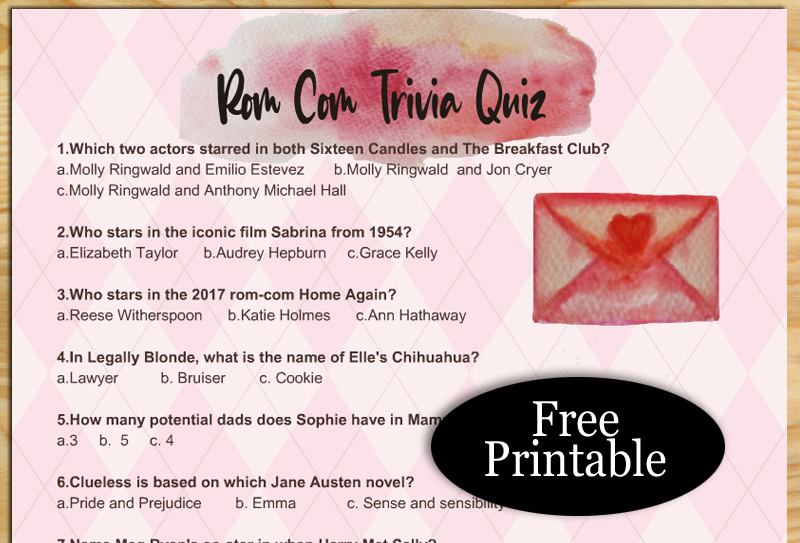 How to Play
Distribute the printed Rom Com Trivia Quiz sheets among the players. Ask the players to choose the correct answer from the choices given below each question. When all the players finish the quiz, collect the sheets and check the answers with the help of the answer key that is given at the end of this page. The player who has made the correct choices wins.
Free Printable Rom Com Trivia Quiz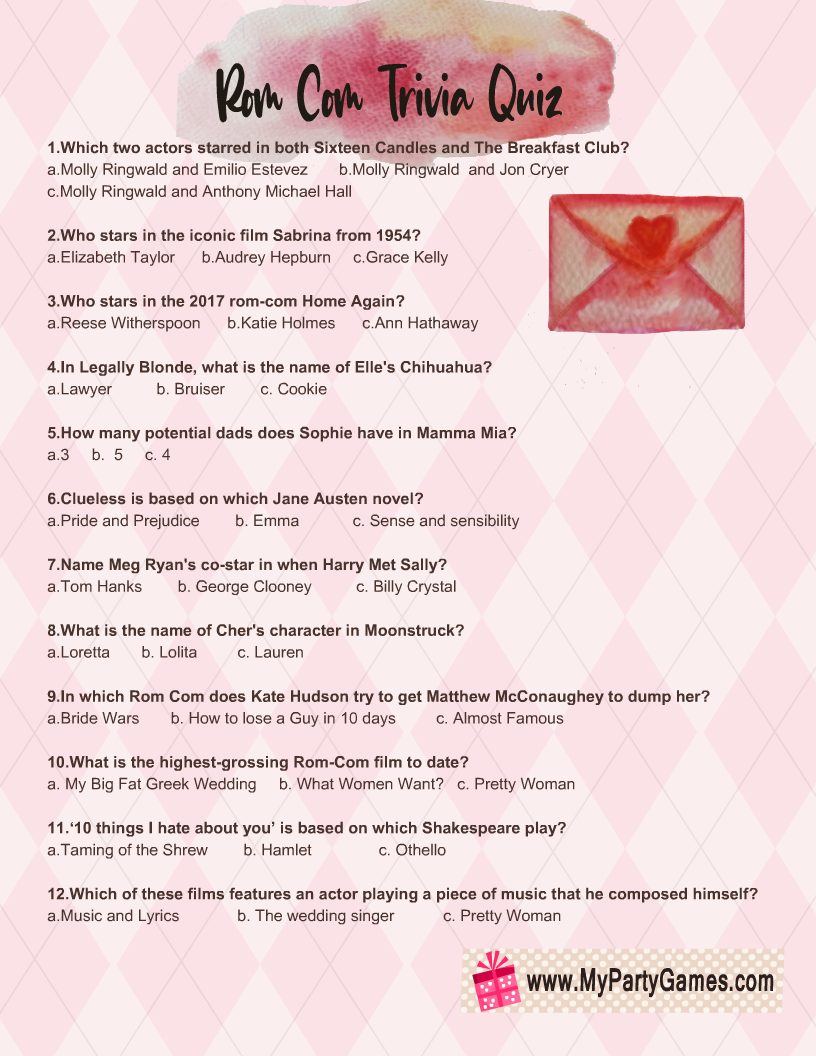 This is the first printable Rom Com Trivia Quiz game design that I am sharing today. This game card has a pink argyle pattern in the background and a lovely love letter envelope with a cute small heart giving this game sheet a perfect look. Just click or tap on this image and the larger high-resolution worksheet will open up that you can print.
Printable Rom Com Trivia Quiz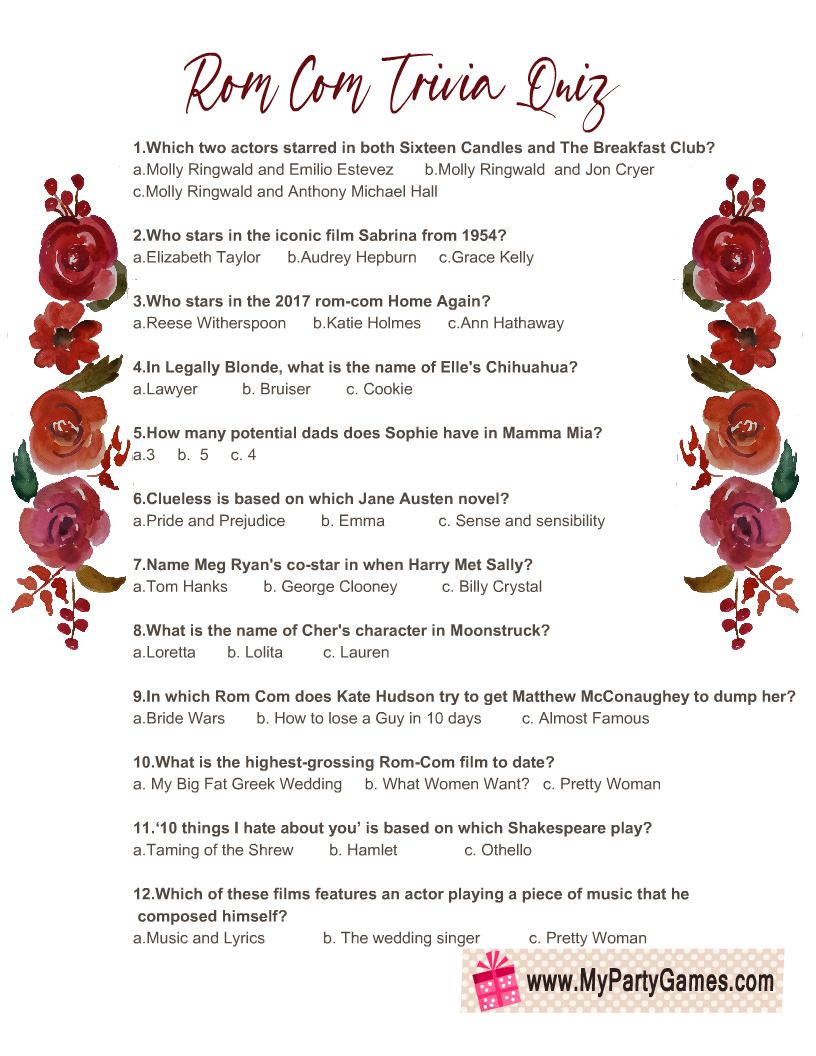 This is the second design for this Romantic Comedy Movie trivia quiz. This game card is decorated with red roses that are made in watercolor. If you like this design better then feel free to print the game in this design.
Rom Com Trivia Quiz Free Printable
Free Printable Rom Com Trivia Quiz Answer Key