Today I have made a fun and interesting Free Printable Passover Trivia Quiz with Answer Key. Passover is approaching fast and this holiday is really close to the celebration of Easter. Jewish around the world will be celebrating and commemorating the liberation from slavery in Egypt.
I have made a trivia quiz with 15 different questions related to Passover or Pesach.
You can print this game by using a printer at your home. You can play this fun game even with your non-Jewish friends and test their knowledge about this holiday. So get your Seder plates ready and get ready for some Passover fun.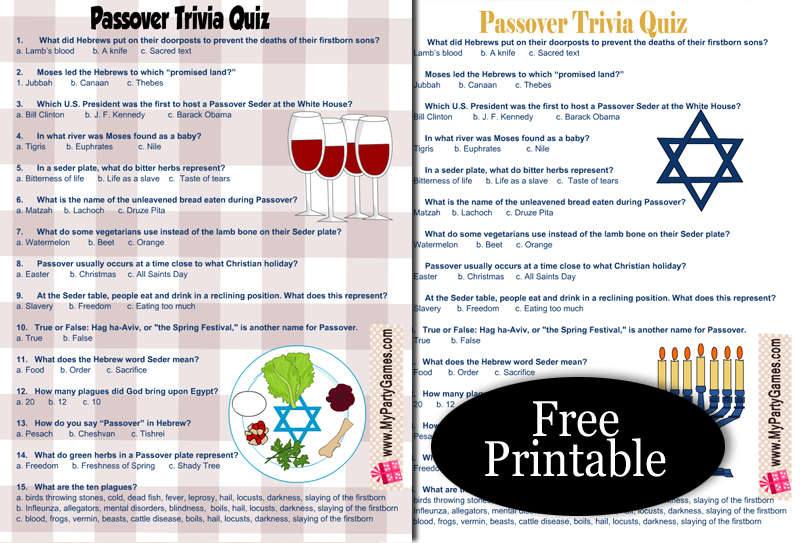 How to Play
Print and distribute the Passover trivia game sheets among the players. There are 15 multiple choice questions given on each sheet. Ask the players to check the correct answer under each question. Collect the sheets and check their answers by using the answer key shared at the end of this page. The person with the most correct answers wins.
Free Printable Passover Trivia Quiz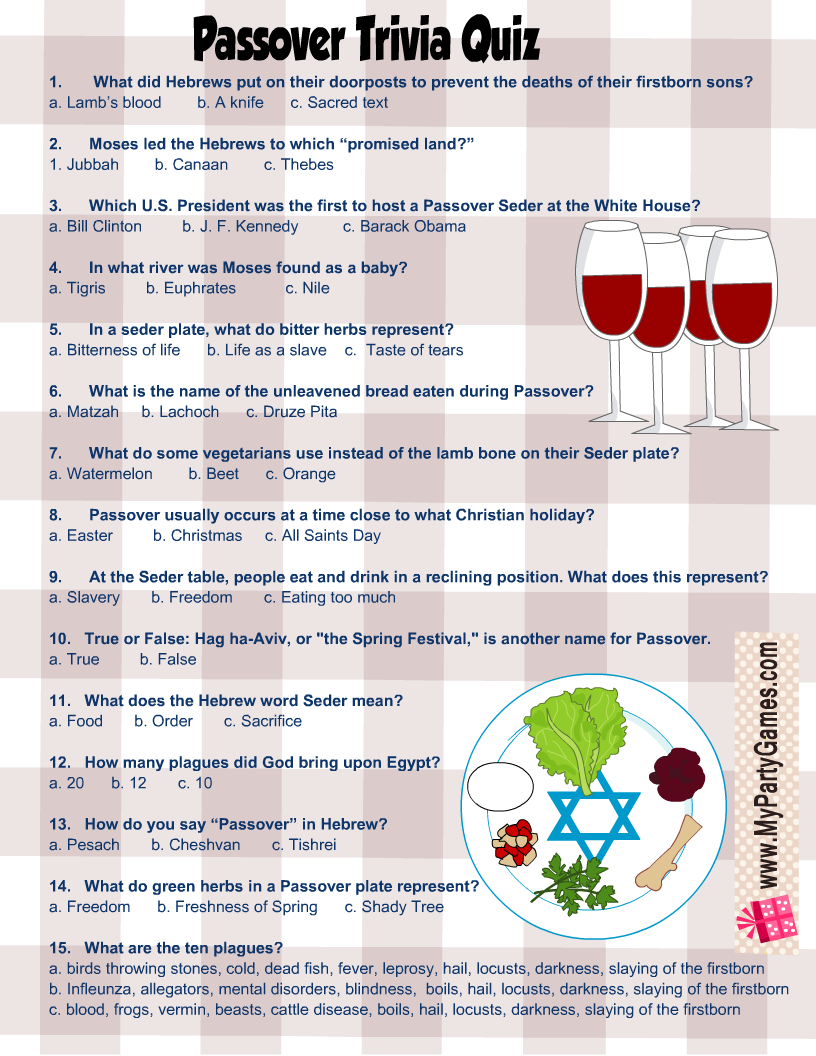 Here is the first printable sheet for this game. This cute game card is decorated with glasses of wine and a Seder plate. Just click or tap on this thumbnail image and the bigger printable image will open up that you can save.
Passover Trivia Quiz Free Printable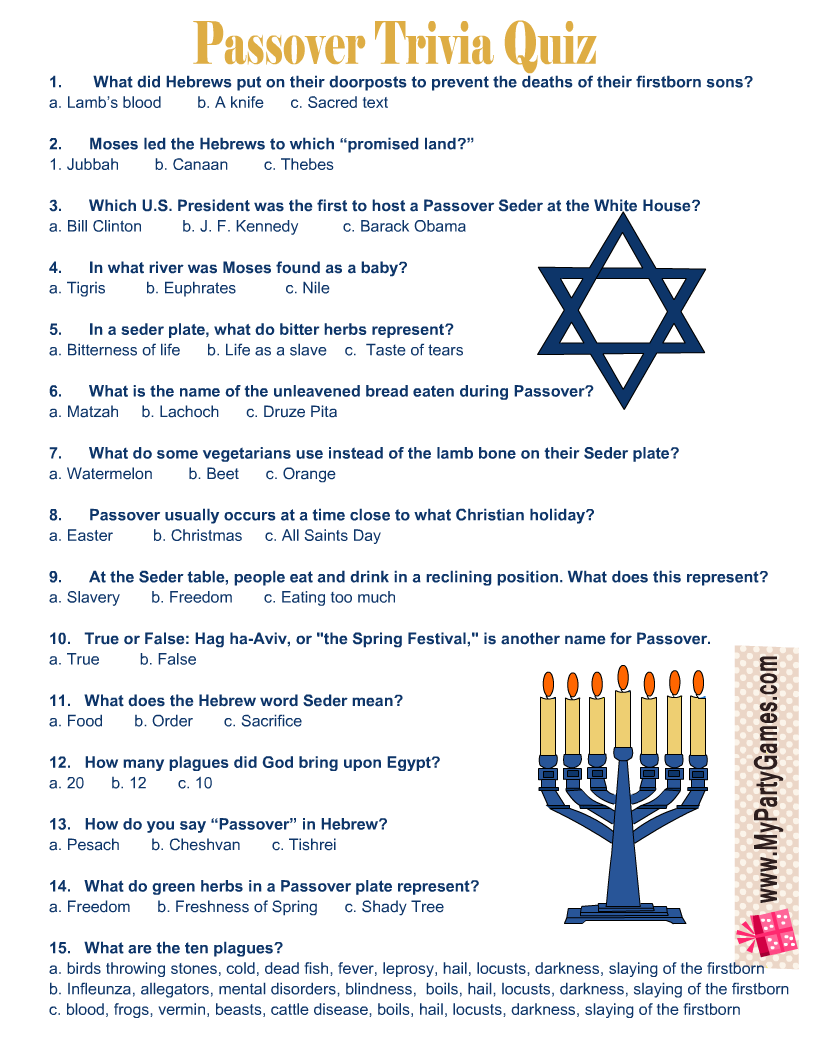 This is the second printable for this Trivia quiz. This game card is decorated with a six-sided star and a Menorah.
Passover Trivia Quiz Answer Key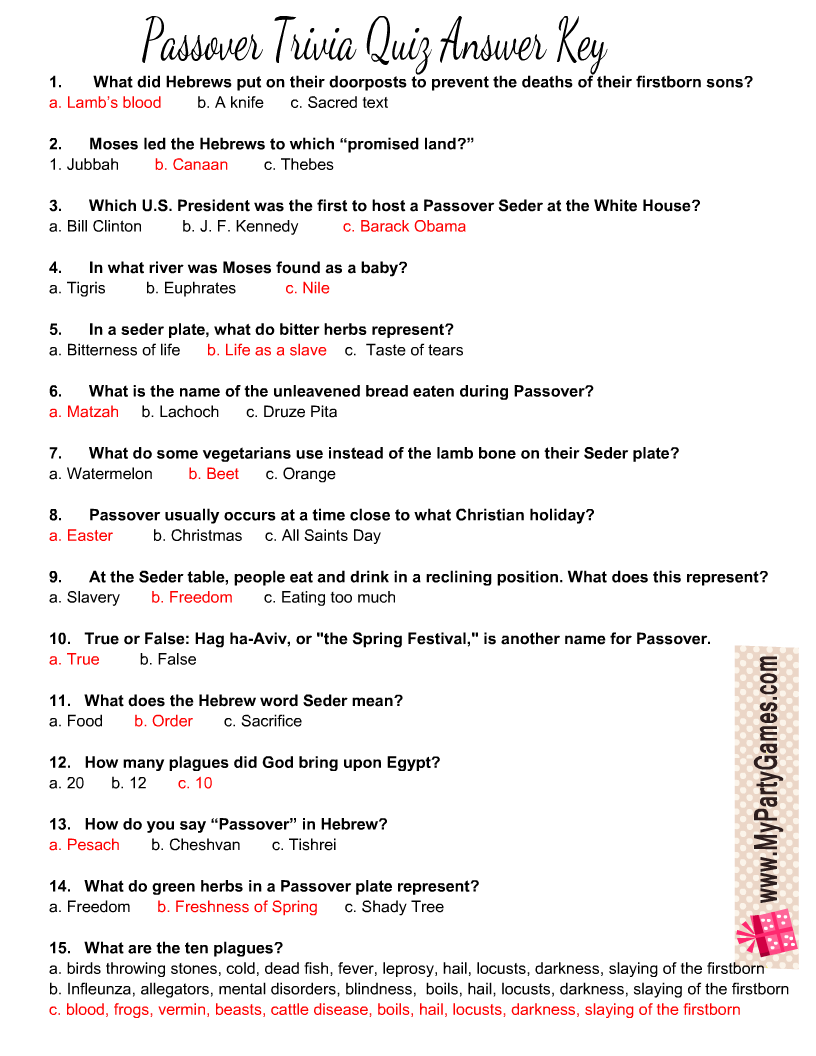 Here is the answer key to this trivia quiz. All the correct answers are highlighted in red. You can save this image on your device as well, so that you can check the answers that are given by the players.