Today I am sharing a Free Printable Horror Movie Emoji Pictionary Quiz with the answer key. You can play this fun quiz game at your Halloween party or on any other day. There are 20 different Horror movies that you need to guess with the help of the Emojis. There are new as well as old movies to guess. Emoji quizzes are fun and popular and people of all ages can enjoy this game. This is a fun and unique game that I have created by myself for everyone.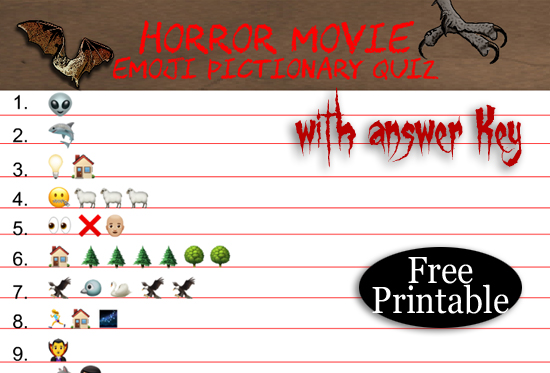 How to Play
Print and distribute the Horror movie emoji Pictionary quiz among your guests and also give them a pen or pencil. Ask the players to guess the names of the popular horror movies with the help of the emojis. The person with the most correct answers will be the winner. You can check their answers by looking at the answer key given at the end of this page.
Free Printable Horror Movie Emoji Pictionary Quiz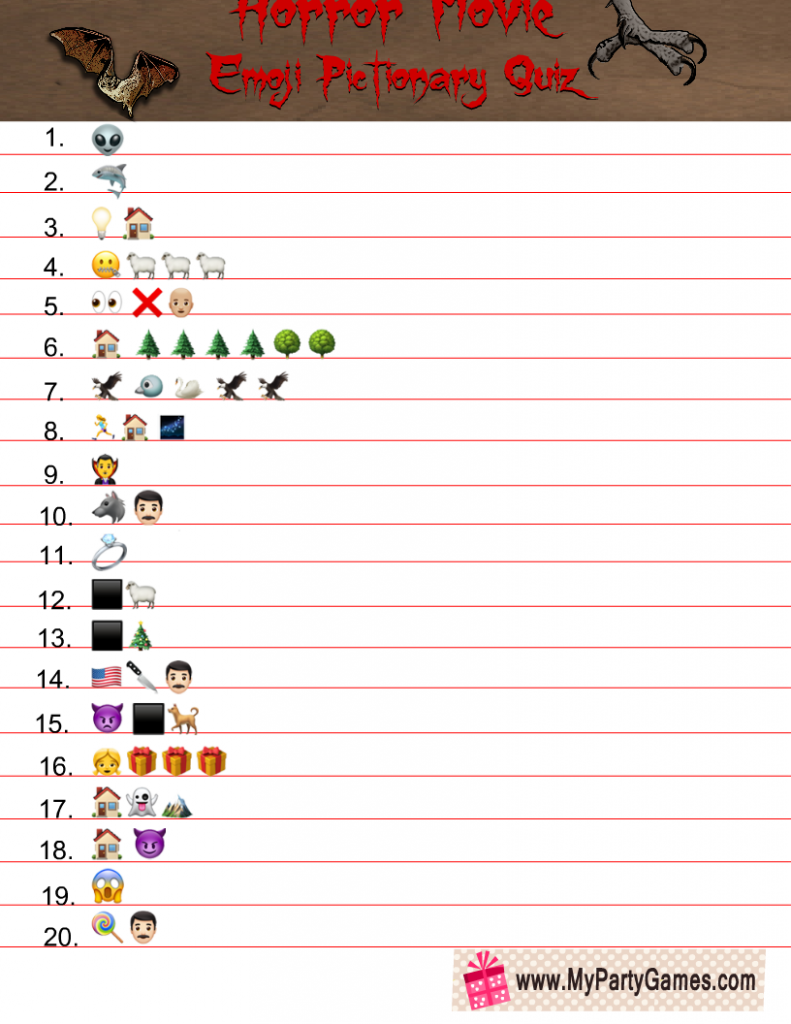 Here is the first free printable of this Halloween emoji quiz. Just click on this small thumbnail and you will get the game in high resolution that you can print by using a printer at your home or office.
Horror Movie Emoji Pictionary Quiz Printable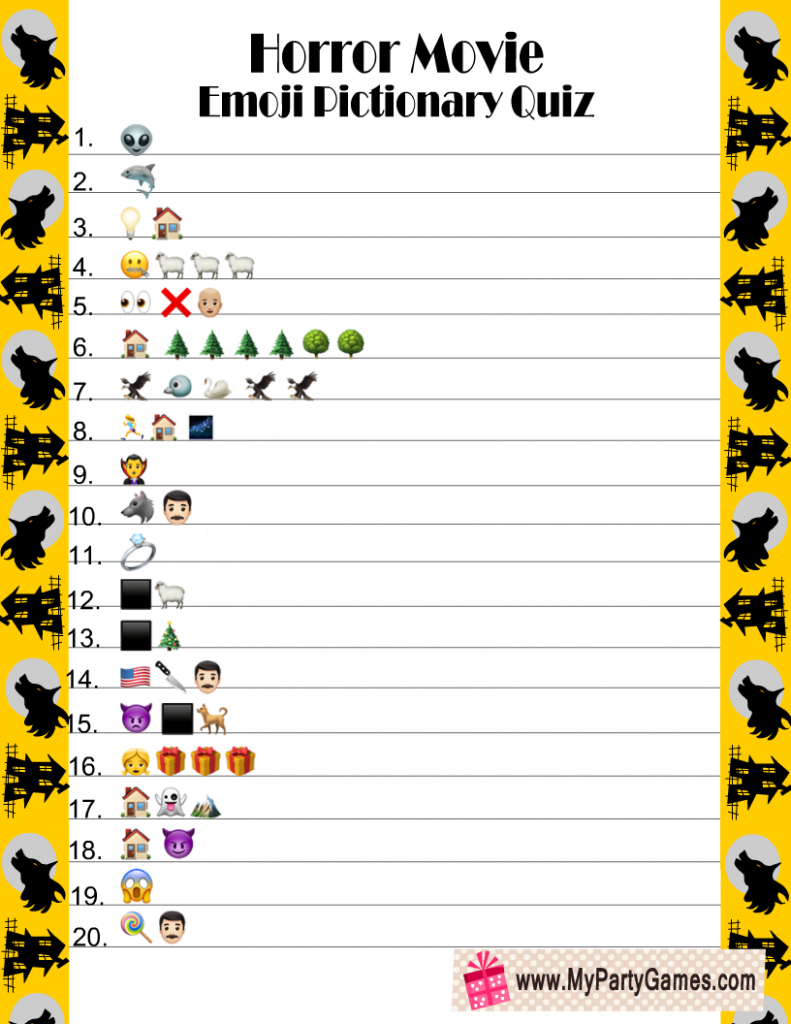 This is the second design for this Emoji Pictionary Quiz game. The quiz is the same, only the game card graphics are different. If you like the game in this design more, you can print it as well.
Horror Movie Emoji Pictionary Quiz Answer Key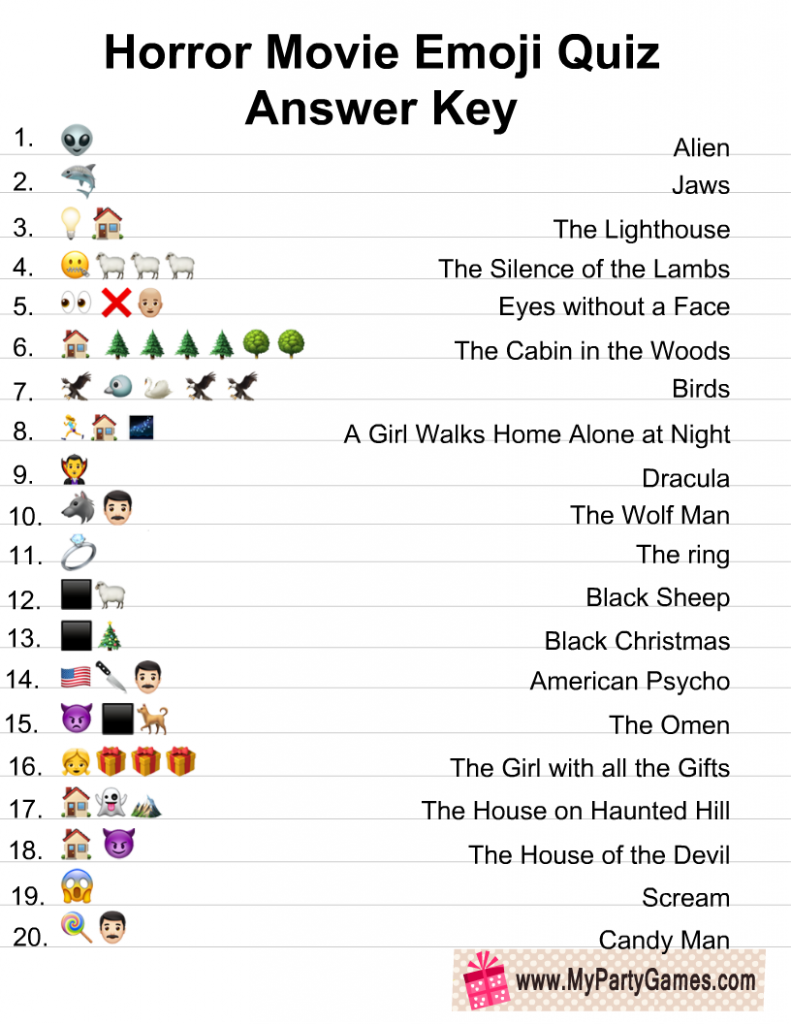 Here is the answer key to this fun quiz. See how easy were these movies to guess. 🙂 I hope you'll like this game. I'll wait for the comments. xoxo