On this page, I am sharing 32 Free Printable Halloween Pictionary Clues or Prompts that you can print for your game of Pictionary. Pictionary is a fun group game and it is also a perfect game for an office party or for family game night.
I am sharing 32 Free Printable Halloween Pictionary Clue cards and 8 blank cards that you can fill up with the Halloween-related word of your choice.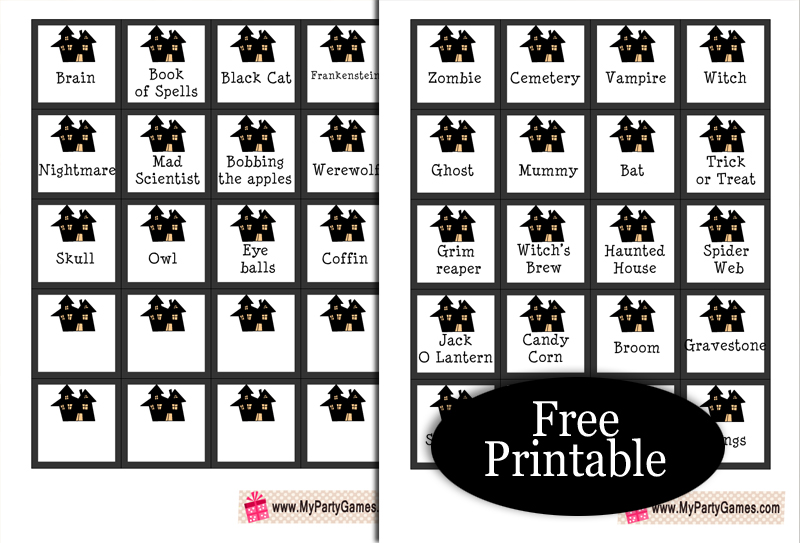 How to Play
Print the Pictionary game cards and cut those around the edges. Fold each card and put those in a jar, basket, or hat. You need to set up a drawing board with paper and a pen that can be seen by all the players. Divide the players into two teams. 1 member from each team draws a card at their turn and tries to draw that object on the board, and the rest of the team members will try to guess that. The pictures cannot contain any numbers or letters, nor can the drawers use spoken clues about the subjects they are drawing. The team members try to guess the Halloween-related object within an assigned time limit. If they guess it correctly, the team scores a point. If not, they don't get any point. At the end of the game, the team with the highest score wins. You can read detailed instructions for playing this game at Wikihow.
32 Free Printable Halloween Pictionary Clues (Cards)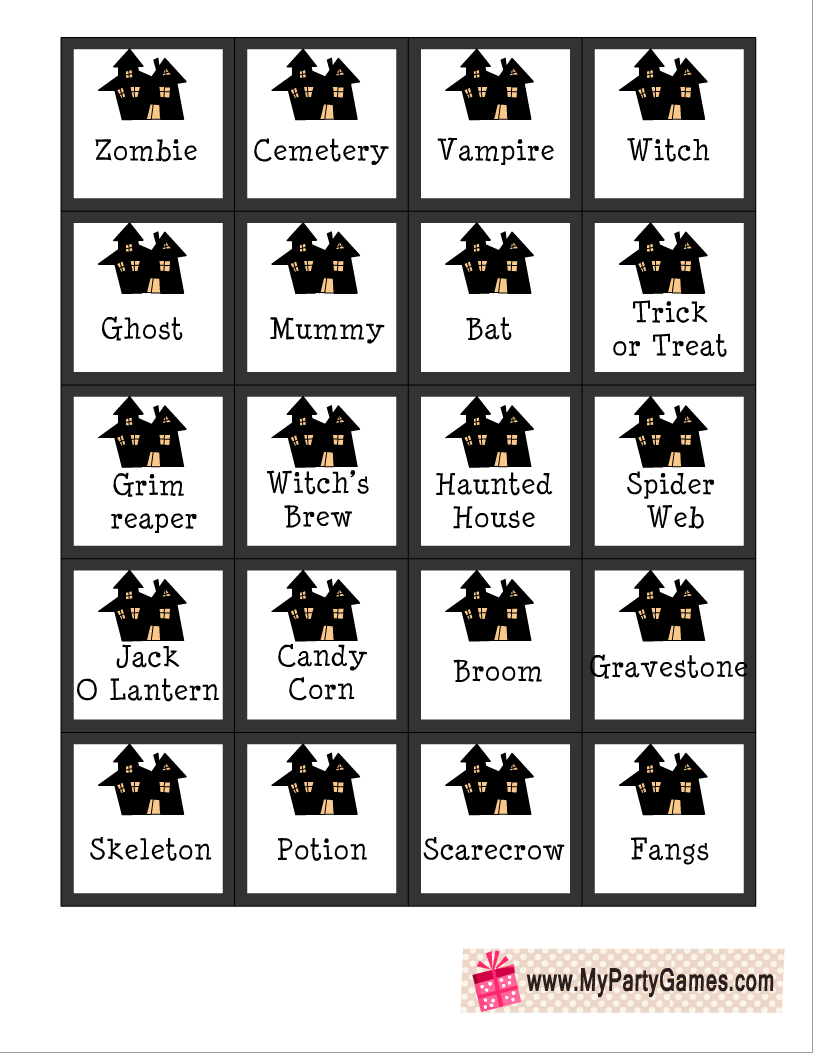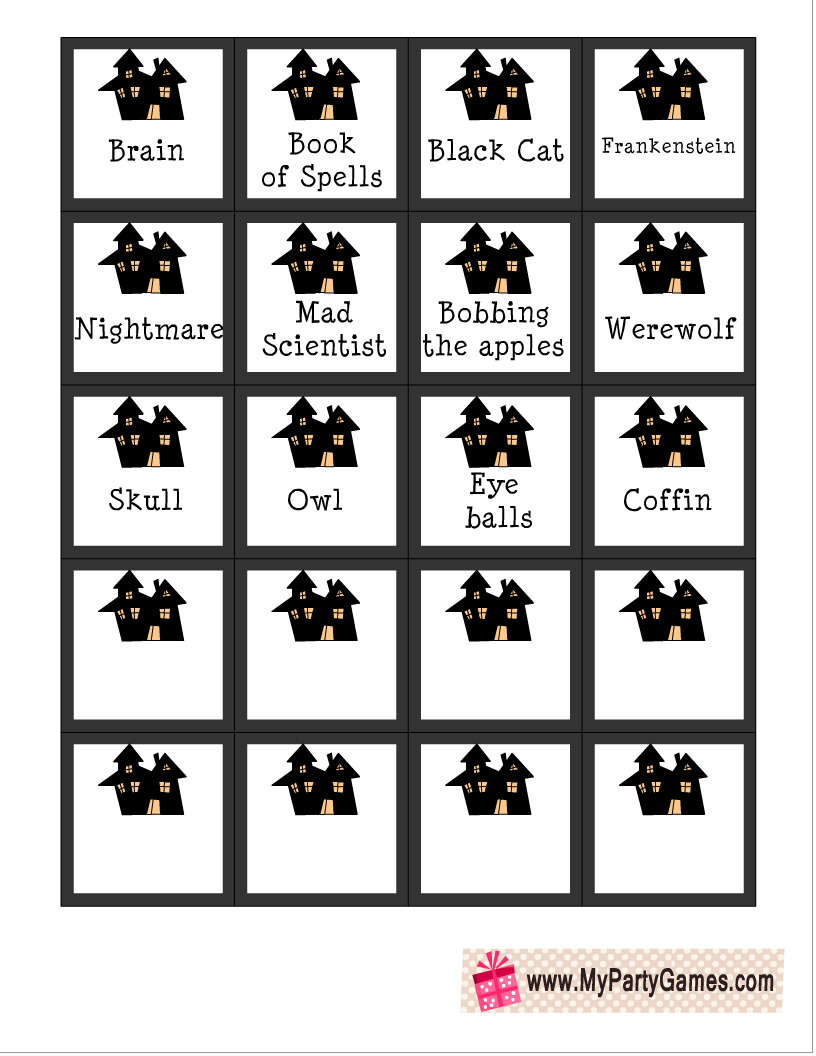 Here are two printable sheets with the Halloween Pictionary game's clue cards. All these cards have a black border and an image of a haunted house. Just click on each sheet one by one so the larger printable high-resolution image opens up that you can save or print.
I hope you will enjoy playing this fun game of Pictionary with your friends and family. This game is perfect for all age groups.