On this page, I am sharing a fun free printable Name that Tune Game for Halloween. This is a fun game and this is perfect for the whole family. You can play this game at your Halloween family game night, at your office party, at your Halloween house party, or at any other event where you want to have some fun. I have made the game cards for this game in two different designs and you can print this game in the design of your choice. I am also sharing an answer key to this game at the end of this page.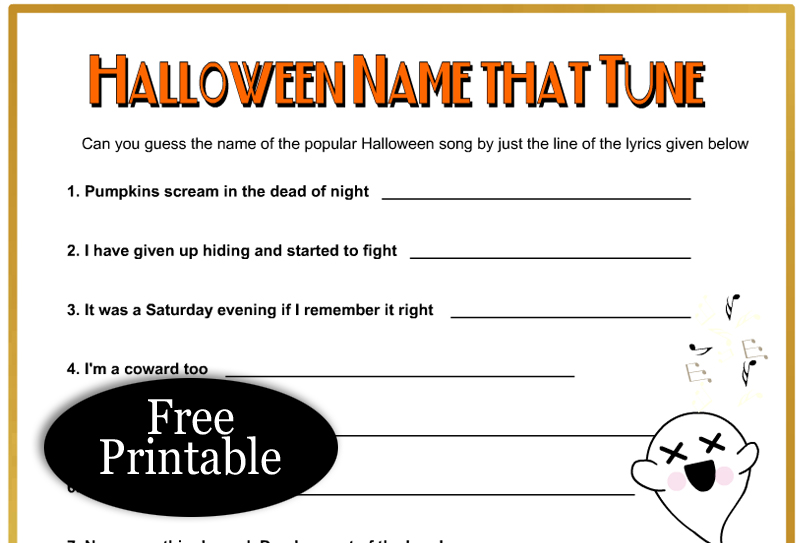 How to Play
Print and distribute the Halloween, name that tune game sheets among the players. There are 13 lines from different Halloween songs written on this page. The guests have to guess the name of the songs by just the one line of the lyrics from each song that are given on the page. The person with the most correct answers wins.
Free Printable Halloween Name that Tune Game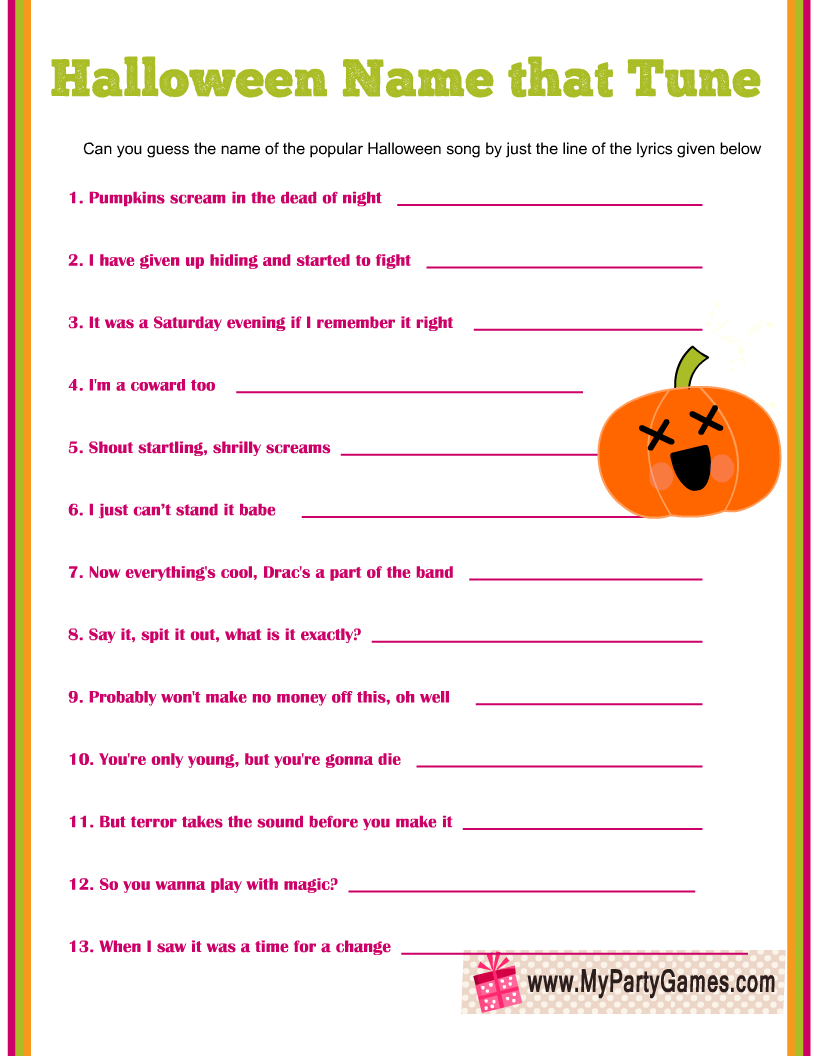 Here is the first printable sheet for this Halloween name that tune game. The game card has a striped border and it has an image of a laughing pumpkin. Just click or tap on the thumbnail image and save the bigger printable sheet.
Halloween Name that Tune Game Printable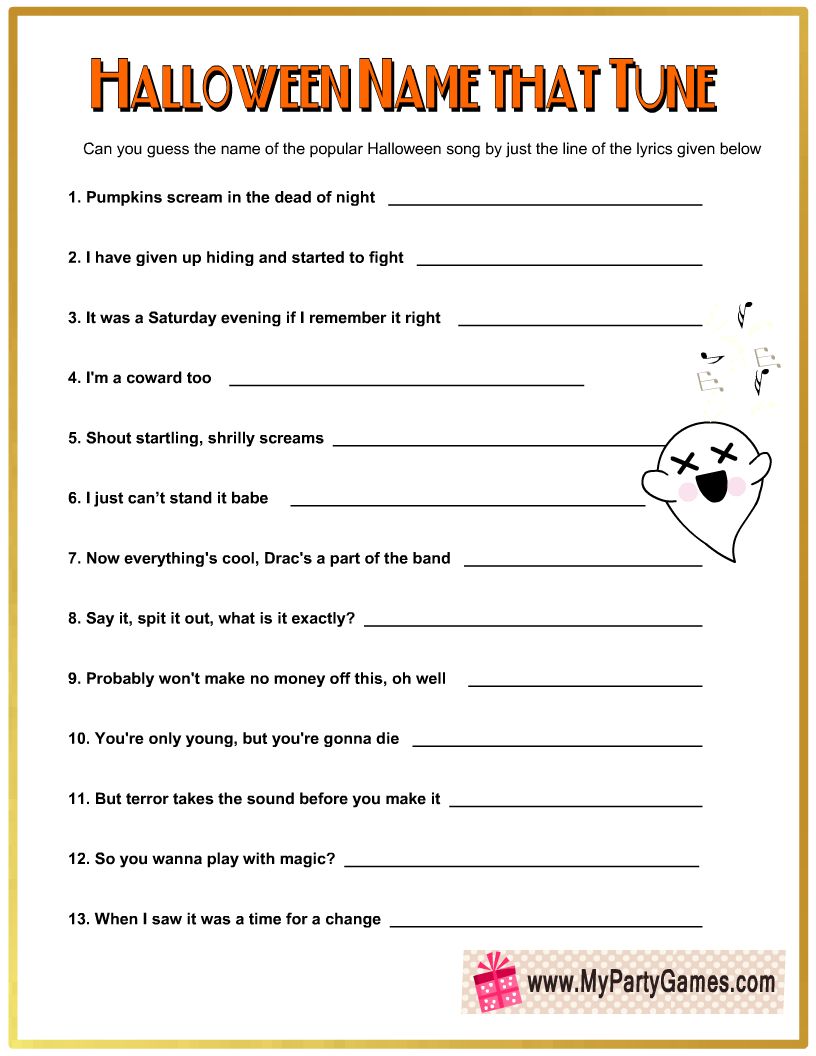 This is the second game sheet for this name that tune game. The songs and the lyrics are the same but the design of this game card is different. Even though I have made this printable for an A4 size sheet, you can change the size while printing and cant print it on an A5 card as well.
Halloween Name that Tune Game Answer Key