Today I am sharing a Free Printable Fall Emoji Pictionary Quiz with Answer Key. There are 18 fall-related activity clues given in the form of emojis and the players will have to guess the activity with the help of these emojis.
I have made this game of fall emoji Pictionary quiz in two different designs and you can print this in any design of your choice by using a color printer at your home. You can also get this game printed from a print shop. This fun emoji Pictionary game is not only fun in itself but it will also give you an idea for 18 different fall-related activities that you can enjoy.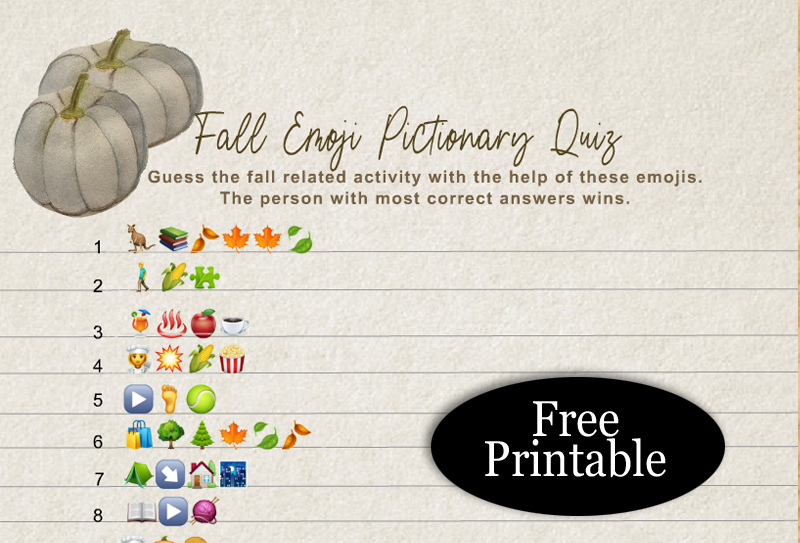 How to Play
Print and distribute the emoji Pictionary quiz sheets among the players. Ask the players to guess and write down the 18 different fall-related activities with the help of the emoji clues. Collect the sheets and check the answers that are given by the players. The person with the most correct answers wins.
Free Printable Fall Emoji Pictionary Quiz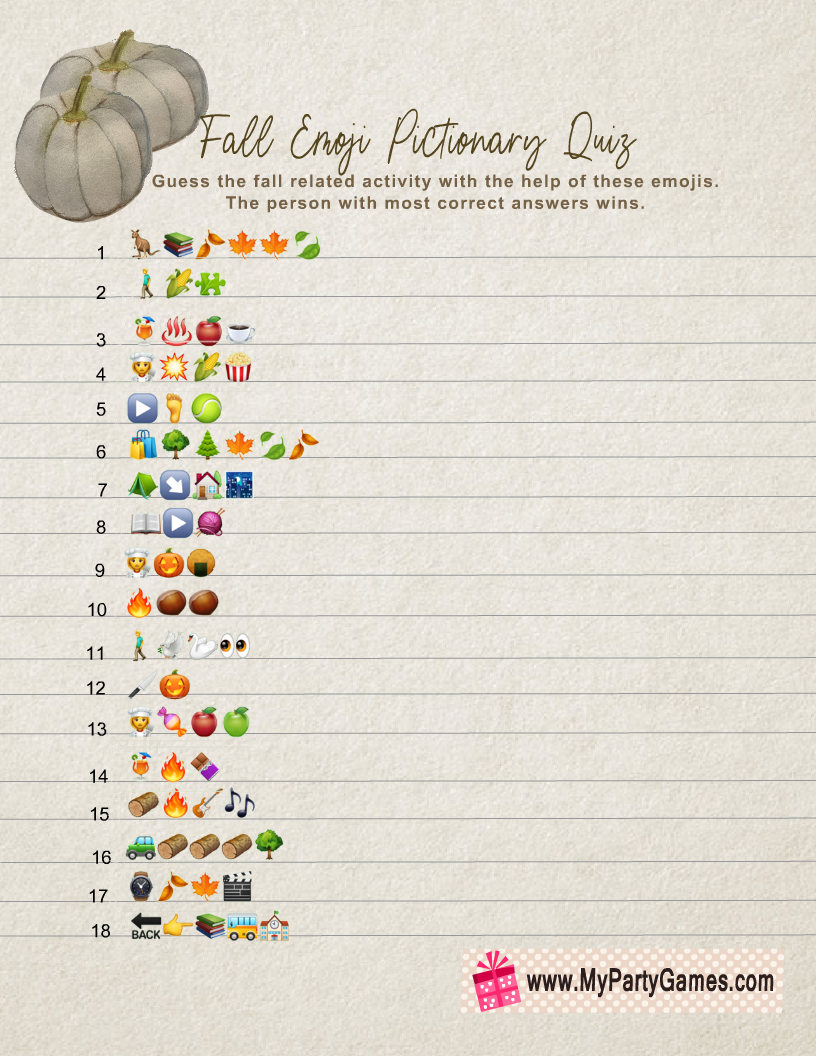 Here is the first printable sheet for this fall Emoji Pictionary Quiz. This game card is decorated with two adorable white pumpkins and it has a handmade paper-like background. Just click or tap on the thumbnail image of this Fall emoji Pictionary card and save the bigger printable sheet that will open up.
Printable Fall Emoji Pictionary Quiz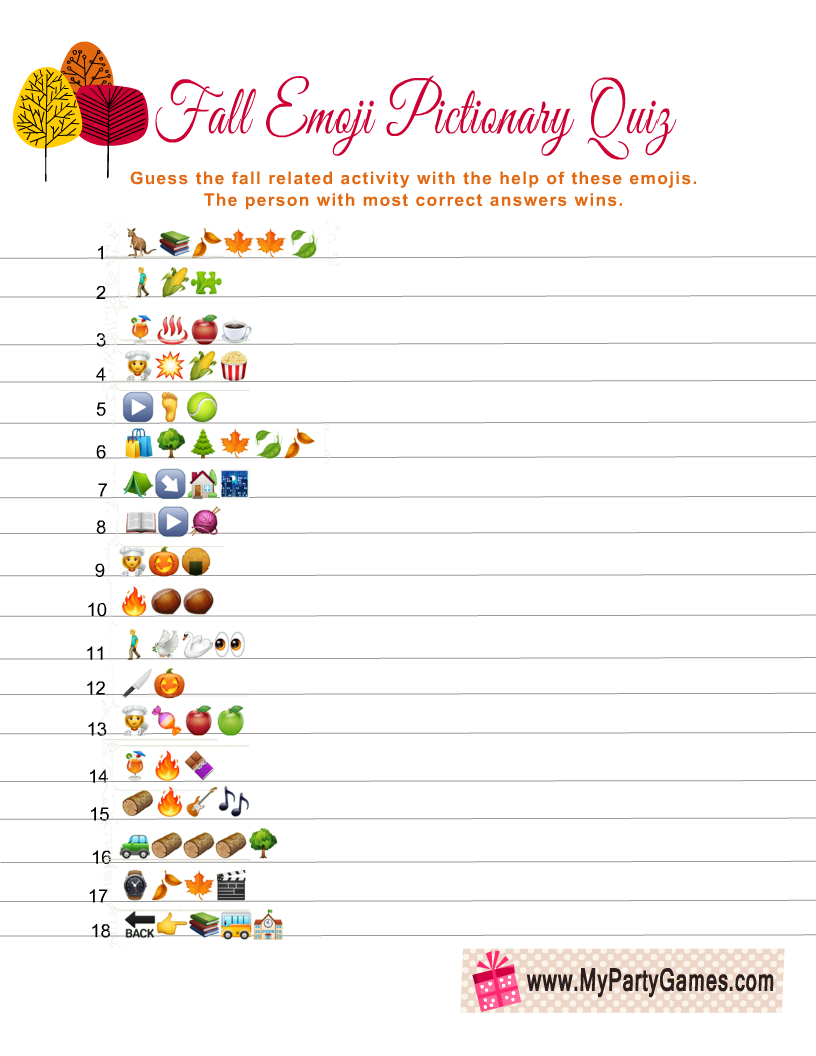 Here is the second design for this printable Fall activities emoji quiz. This game card has a simple white background and it is decorated with colorful fall trees.
Fall Emoji Pictionary Quiz Answer Key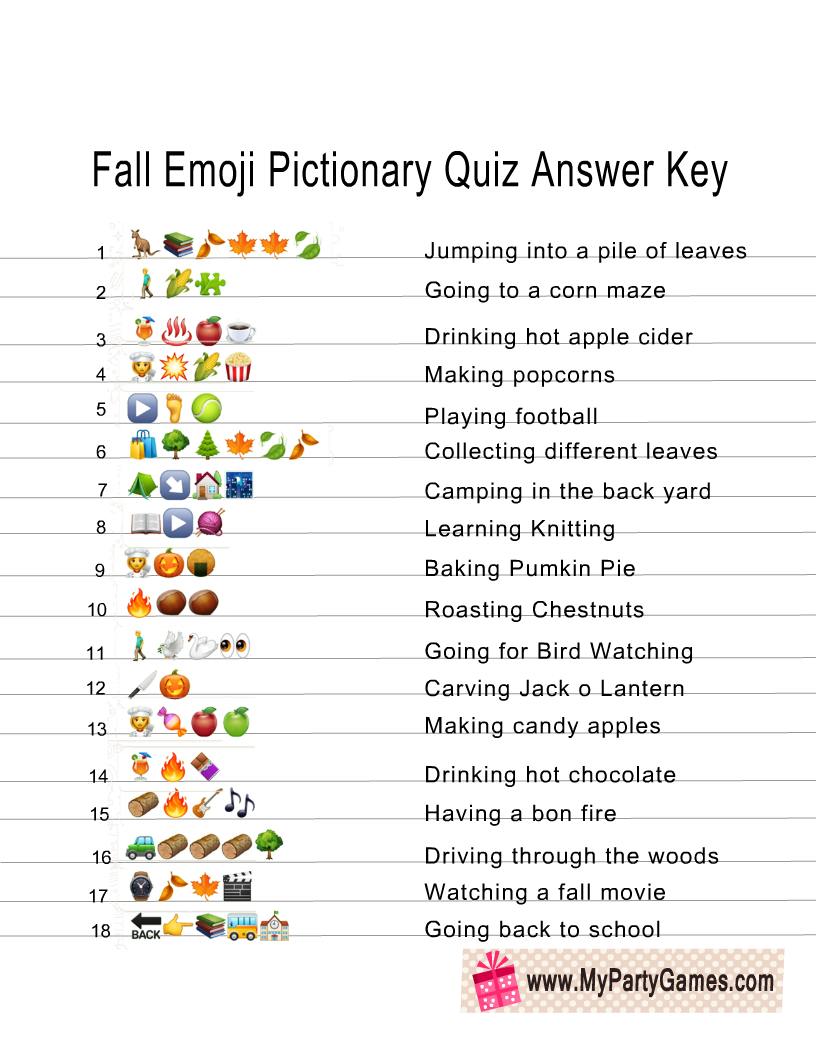 Here is the answer key to this Fall Emoji Pictionary quiz. You need to print just one copy of this answer key. Alternatively, you can keep a copy saved in your chellphone if you want to check the answers given by the player.