Today I am sharing Free Printable Roll a Skeleton Halloween Game. This is a perfect game for the whole family. This game will also provide kids a great chance to spend some gadget-free time. You can print this fun game by using a color or black-and-white printer. You will need a die beside the printouts of this game. You will also need a pair of scissors to cut the different parts of the skeleton.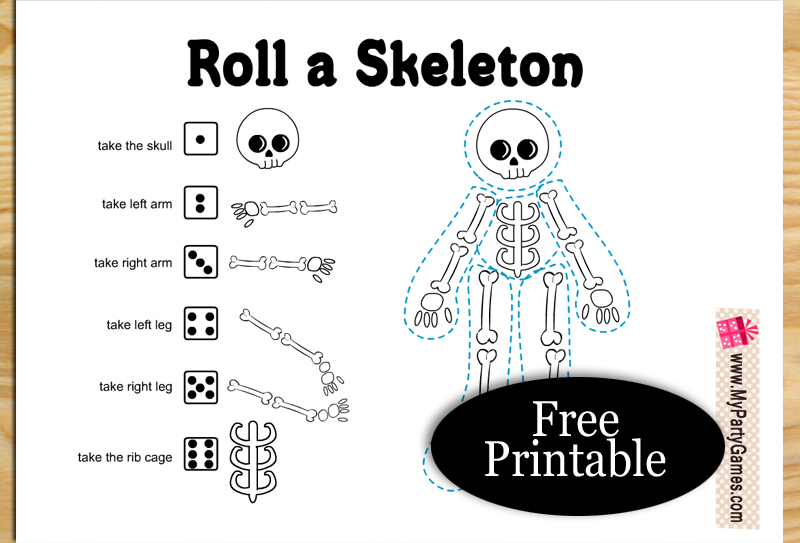 How to Play
Print the skeletons according to the number of players. Cut the body parts around from the blue dashed line that is running around each body part. Ask the players to sit in a circle and pile the body parts in the center. Each player rolls the die in their turn. They should take the body part according to the number they draw. For example, if they draw number 3, they should take the right arm but if they have taken the right arm before they cannot take any other body part and wait for their next turn. The player who takes all the body parts and makes a skeleton first wins.
Free Printable Roll a Skeleton Halloween Game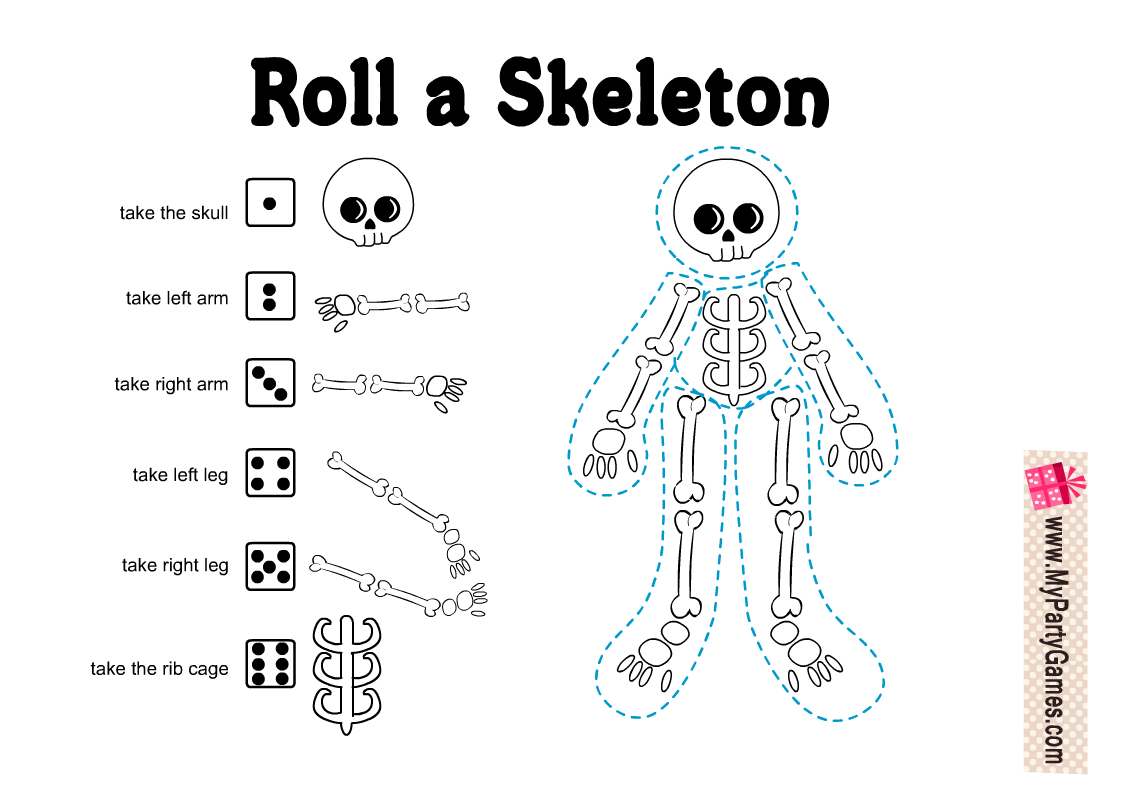 This is the free printable sheet for this Roll a Skeleton Halloween game. If you want to save the printable sheet, just click or tap on this thumbnail image and the larger printable image will open up.