A phobia is an excessive and irrational fear reaction. They develop when a person has an exaggerated or unrealistic sense of danger about a situation or object. Today I am sharing a Free Printable Halloween Phobia Match-up Game with its answer key. Let's see how well the players know about different phobias.
I have made this Phobia Match-up game in two different designs. This is a perfect game for any Halloween party or a family game night. There are names of 20 different phobias and the players have to match each phobia with its description.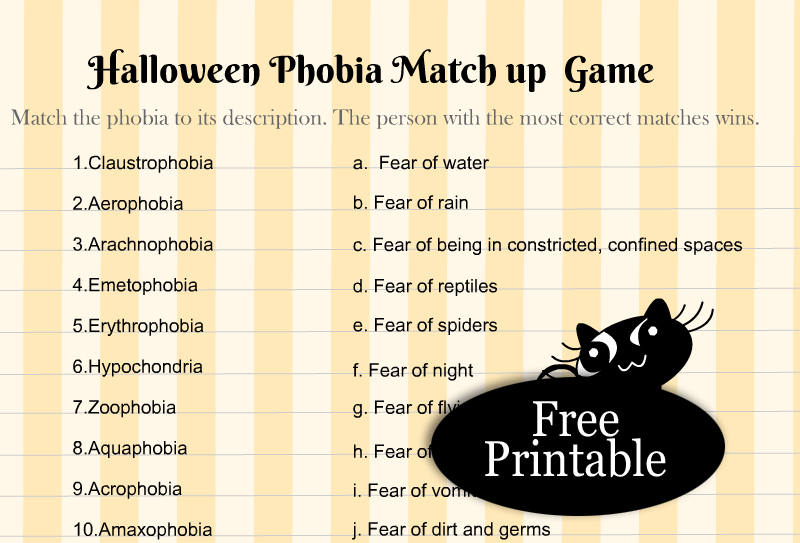 How to Play
Print and distribute the Halloween Phobia Match-up game sheets among the players. Ask the players to match the phobia with its description. You can then check the answers that are given by the players by using the answer key at the end of this page. The person who matches most phobias correctly with the description wins.
Free Printable Halloween Phobia Match-up Game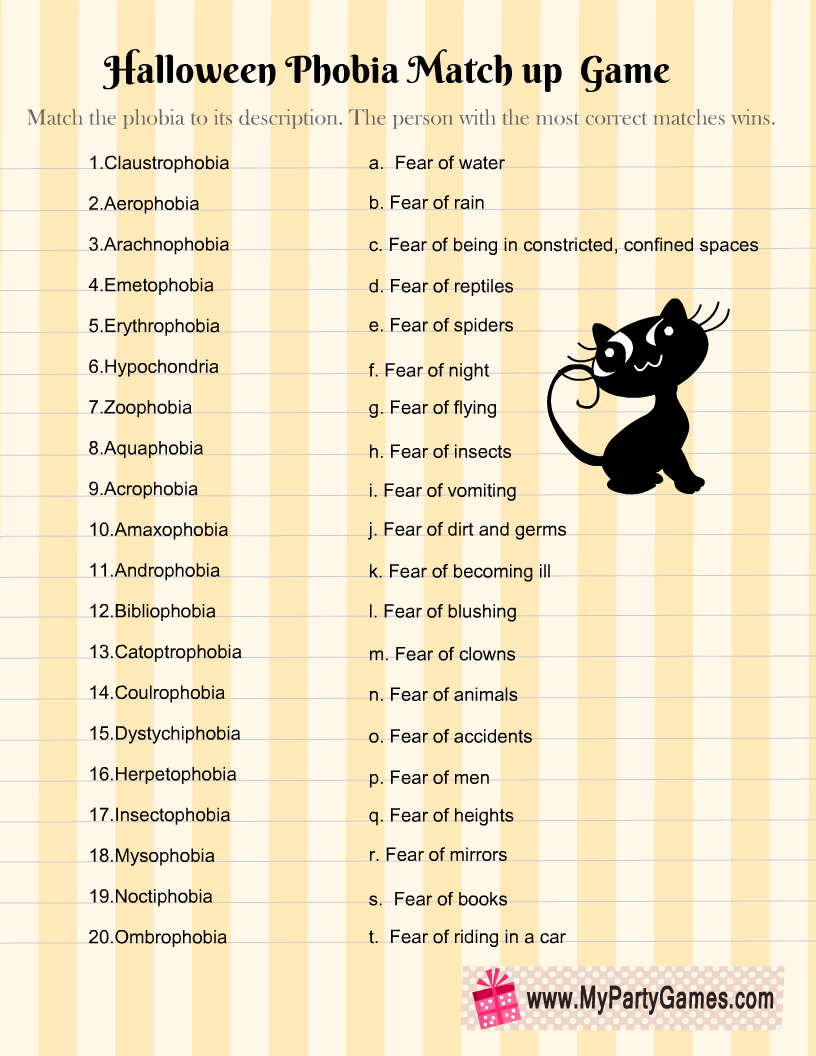 Halloween Phobia Match-up Game Printable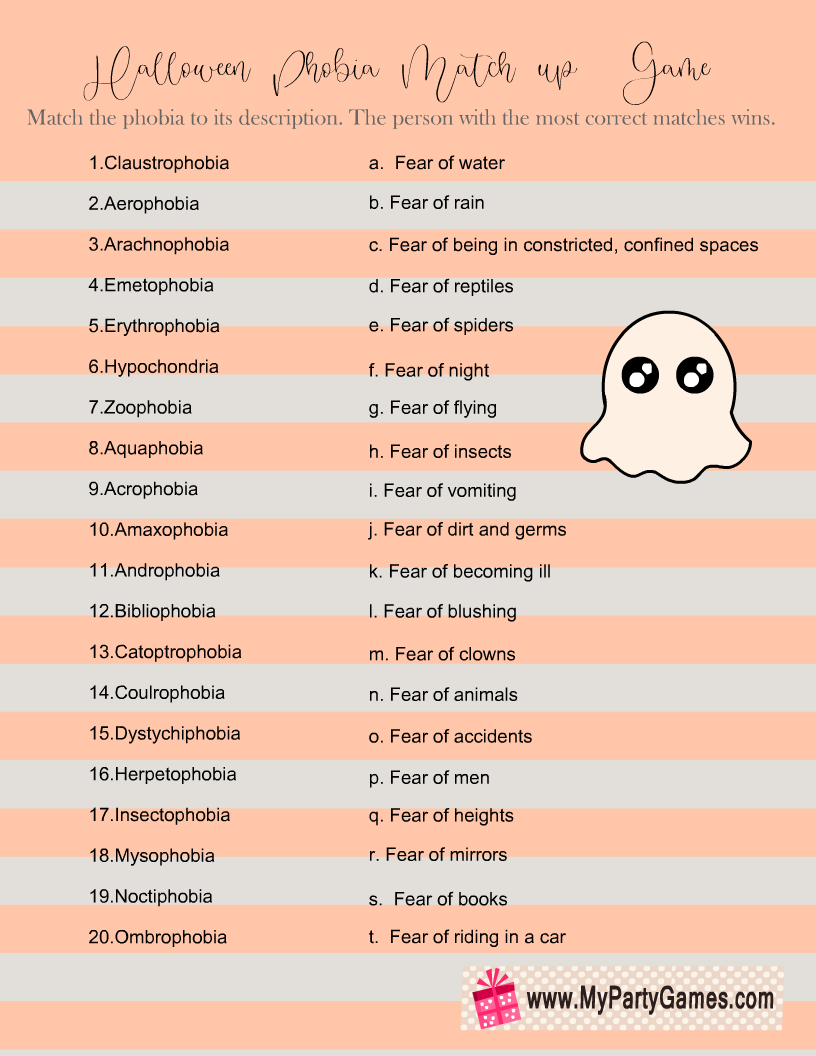 Halloween Phobia Match-up Game Answer Key