I spy is a very interesting 'search and find' game for kids that will help to improve their observations, mindfulness, and counting skills. Today I am sharing three Free Printable Halloween I Spy Games for Kids and I am also sharing an answer key with each game. The kids will have to find cute ghosts, hunt for the witches, look for the skeletons, and count cute candy corns with this fun free printable game.
You can either print all three games or the one that you like more by using a color printer. This game is a fun way to keep kids busy during car travels and plane travels.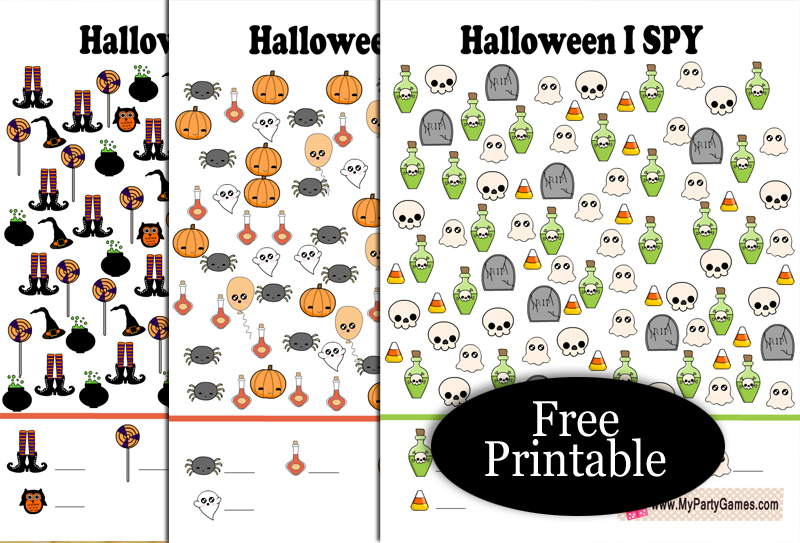 How to Play
Print and give the I spy game printable in the design of your choice to the kids. Ask them to count the objects and note down their number at the end of the page. The kid who finds and counts all the objects correctly first wins. This is also a great game that kids can play in teams. A single kid can also play this game to stay entertained.
Free Printable Halloween I Spy Game for Kids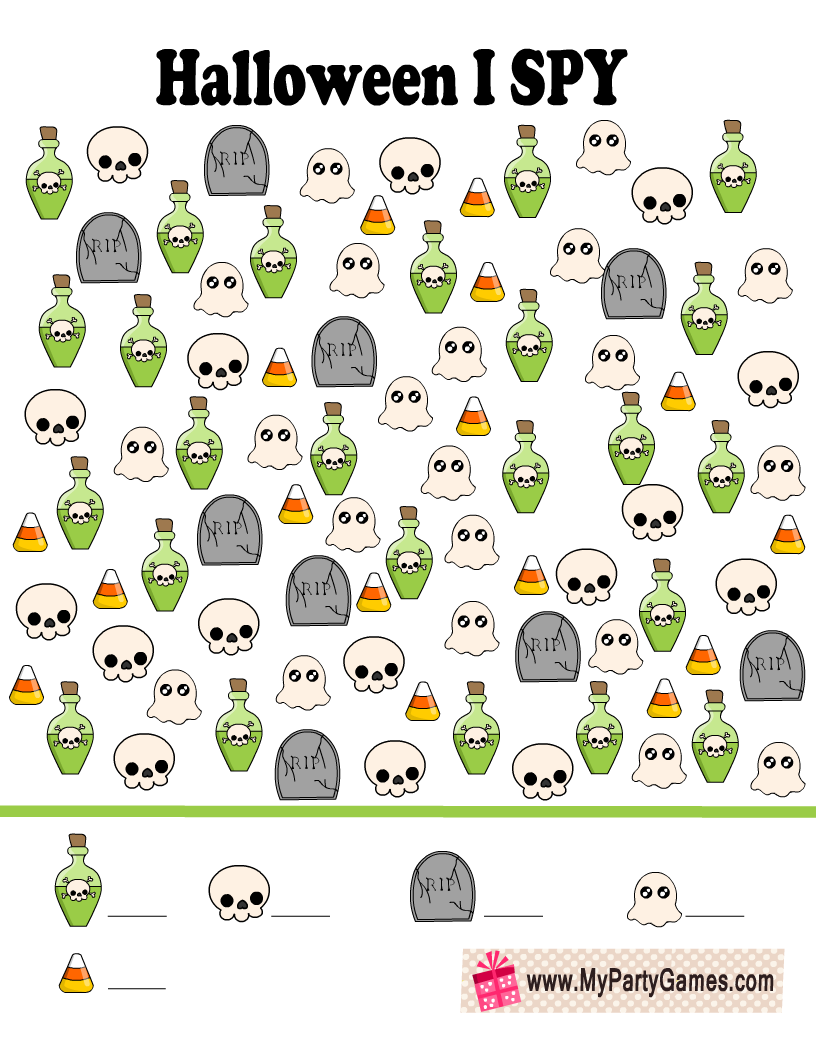 To save this game, just click or tap on the thumbnail image and save the larger printable sheet. Here is the answer key to this I spy game with the correct count.
Free Printable Halloween I Spy Game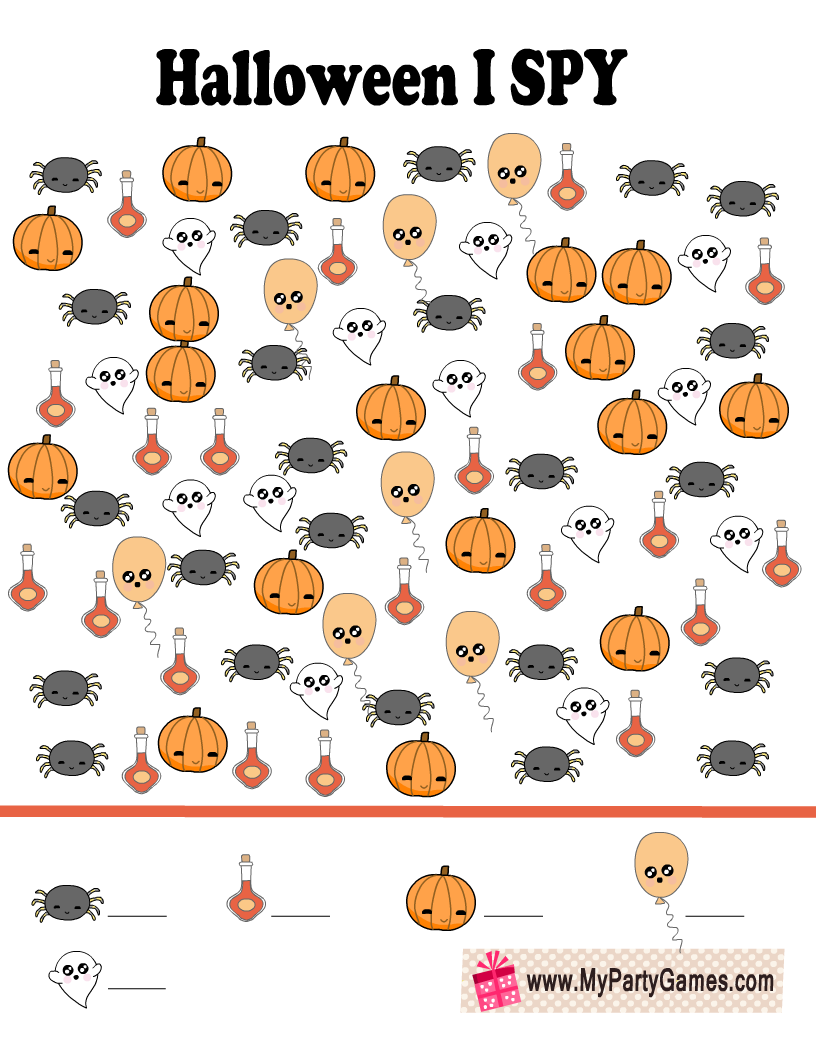 This is another very cute free printable Halloween I spy game and in this version, the kids will have to count spiders, ghosts, pumpkins, balloons, and potion bottles. Here is the answer key to this fun Halloween I spy game.
Halloween I Spy Printable Game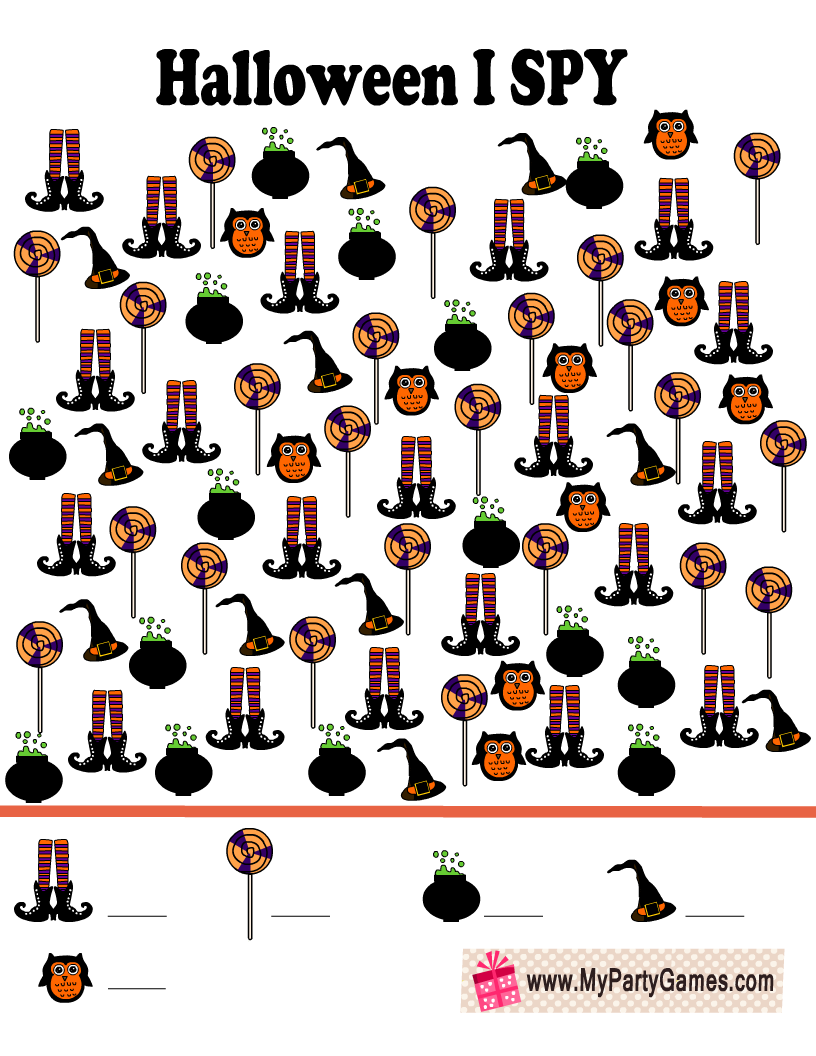 This is the last I spy Halloween game that I have prepared today and this game has witch's legs, candies, cauldrons, hats, and a cute owl. Here is an answer key to this fun Halloween game.