Add some spooky fun to you Halloween party by playing this fun filled Pin the Spider on the web Game. It is a family game and suitable for all age groups. I have made a picture of a spider web and also lots of spiders. Before playing this game, paste the image of the web on a big board or wall so there is enough space for the guests to paste the spiders.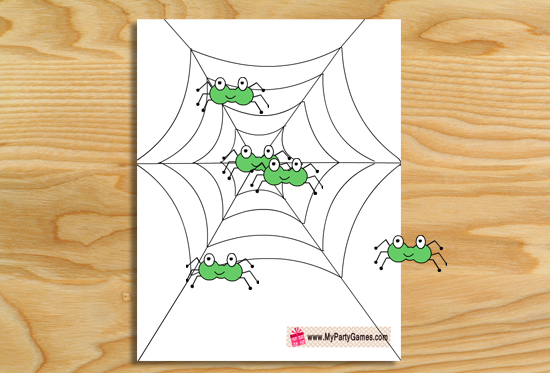 How to Play
Take printout of the spider web and paste it on a big board and also take printouts of spiders according to the number of your Halloween party guests. Write name of each guest on the spider. Put rolled up tape on the back of each spider so it easily sticks to the board. Blindfold your guests one by one and ask them to try to pin the spiders one by one as close to the centre of the web as possible. This game will fill your party with laughters and fun.
Pin the Spider on the web Game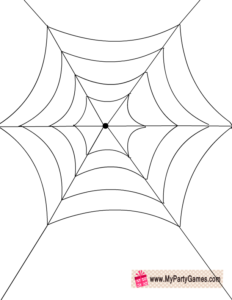 Click on the image of the web above and a bigger image will open up, write click and save that image to your computer.
Spiders for Pin the Spider on the web Game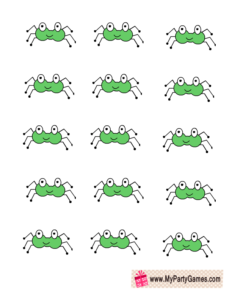 Click on the image of spiders above to print out a sheet filled with spiders. There are 15 spiders on this sheet, you need to print out as many sheets as you need.
If you like my games then please leave a comment below and also share a link to my website on Pinterest, Facebook and other social media platforms.