Today I am sharing a super cute Free Printable Easter Scavenger Hunt Game for Kids and also sharing links to some more Free printable Scavenger hunt game cards. I am also going to share Scavenger Hunt Rhyme clues in the next post but today this game is for younger kids. Even the kids who cannot read yet can take part in the hunt by following the cute pictures that are made on this Scavenger Hunt Game sheet. You can print as many copies of this game as you like but this game is strictly for personal use.
These games are a great way to keep kids busy during the holidays.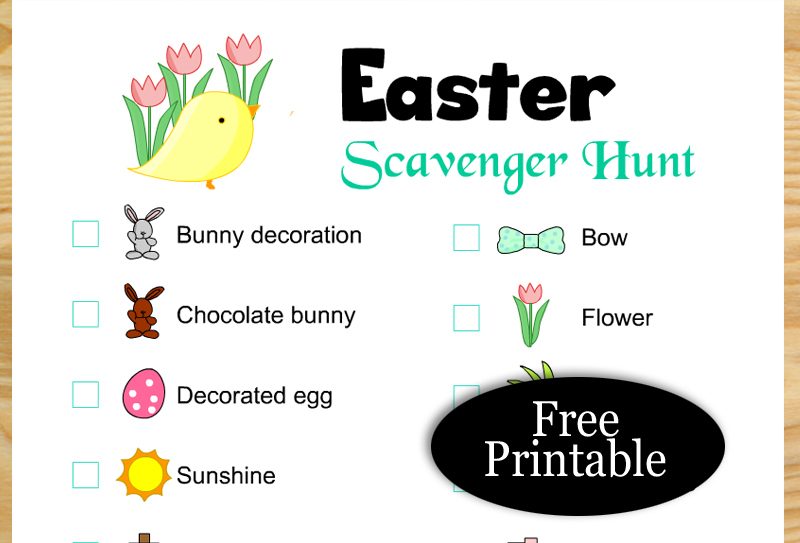 How to Play
Print the game cards using a color printer and you should print the copies according to the number of participants. Give each kid one copy of this game and ask the kid to check the box against the items they will find. The kid who finds all the items first will win a treat.
Free Printable Easter Scavenger Hunt Game for Kids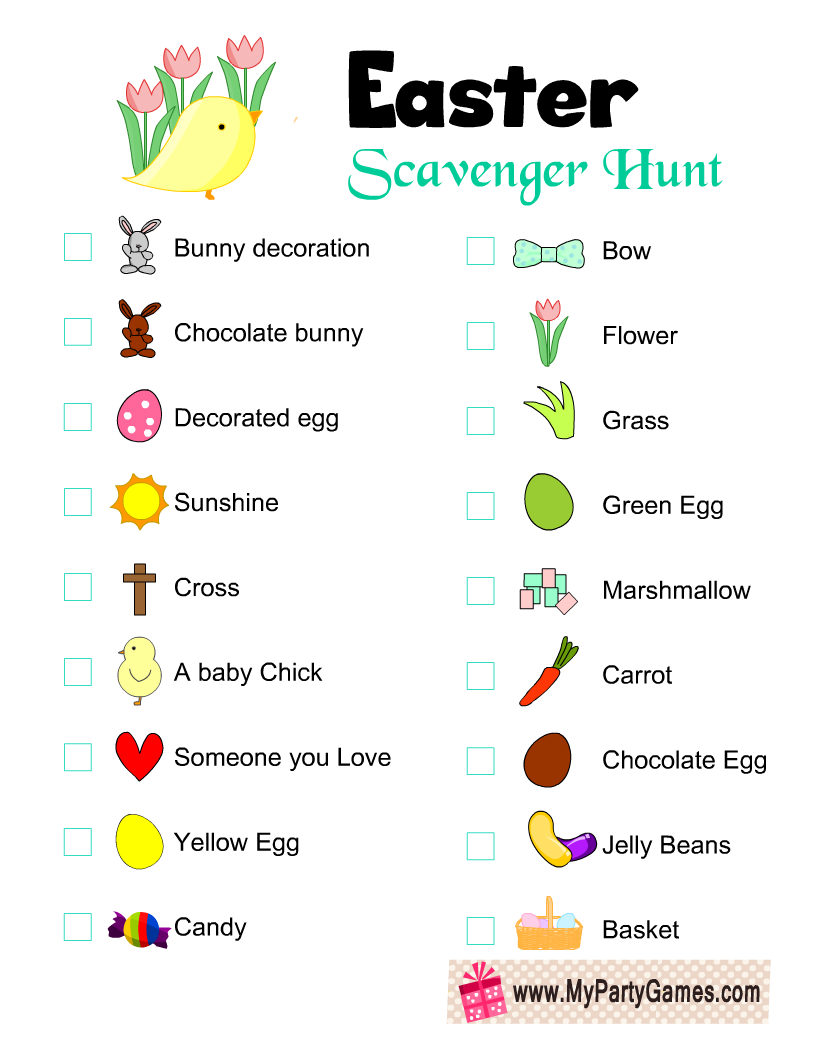 Here is the printable sheet for this Scavenger Hunt game. All the cute graphics that I have used in this fun sheet are made by me. You can download some of these from my other website https://best-clipart.com. To save this worksheet to your device, simply click or tap on this thumbnail image and the bigger high-resolution PNG image will open up.
I have also collected links to some more free printable Scavenger hunt games from the web. You can use these games if you don't like mine or something. 🙂
Here is a cute free printable sheet by home school share. This adorable scavenger hunt game is decorated with colorful graphics and black and white doodles.
Childhood 101 shares another fun and interesting Easter Scavenger hunt printable that is really easy to grab. You do not need any sign-ups or anything.
I hope you have enjoyed this post. Please don't forget to share your comments.