Today I have made a very interesting Free Printable Halloween Crossword Puzzle with Solution. I have made this puzzle in two different designs. I have also collected Halloween Crossword Puzzles from across the net that are easy to print and that also have an answer key with those. You can print these puzzles using any black and white or color printer. These puzzles are fun to play at classrooms, at Halloween parties and even at home in any lazy evening.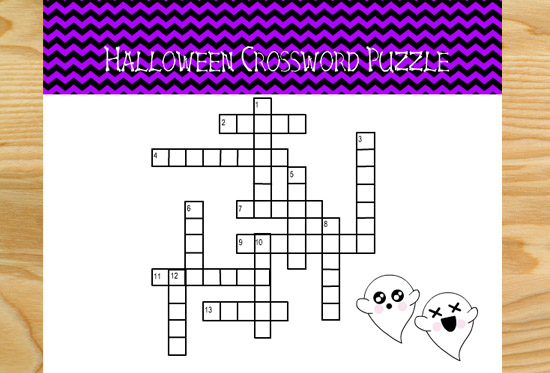 How to Play
Print and distribute the Crossword Puzzle cards among the players. Ask them to solve the puzzle with the hints given at the bottom of the prinatble. The player who sloves the puzzle correctly first, will be the winner.
Free Printable Halloween Crossword Puzzle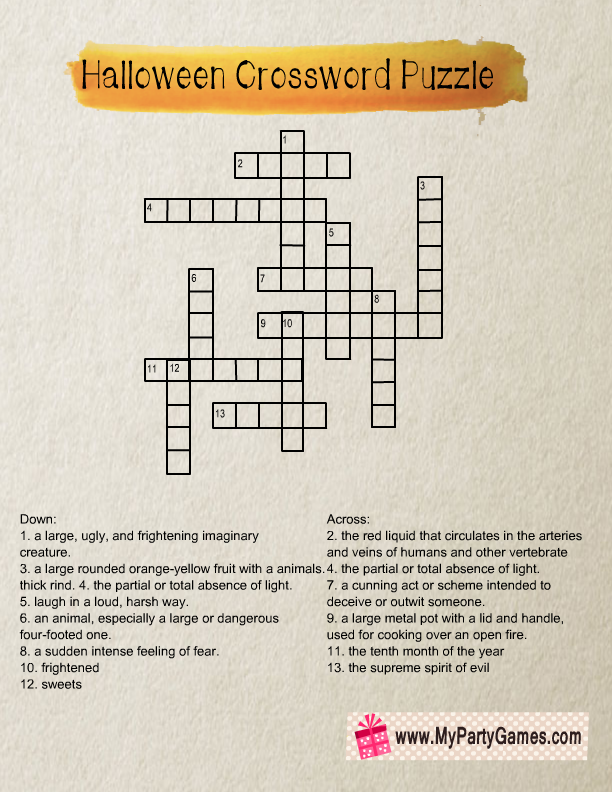 This is the first design for this crossword puzzle that I have created for Halloween. If you like it in this design that I have shared above then click on it and a bigger printable PNG image will open up, that can be saved or printed.
Free Printable Halloween Crossword Puzzle in Purple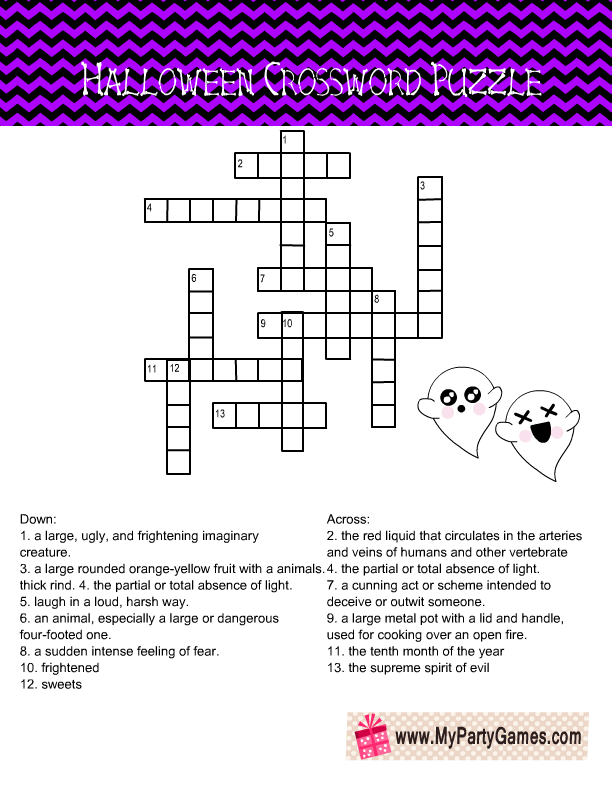 This is the second design of this crossword puzzle made by me. All the hints and puzzle is the same but the design is different. You can click on this image to save or print the bigger printable version of this game.
Halloween Crossword Puzzle Solution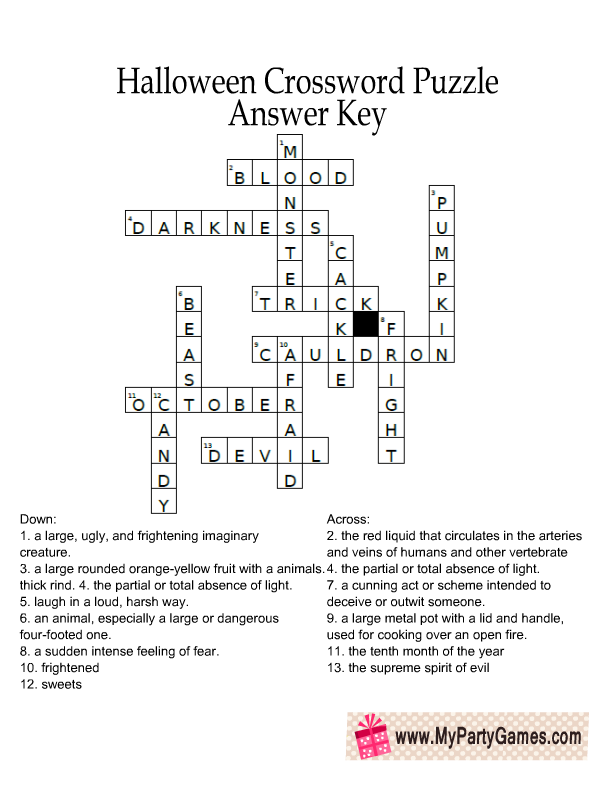 Here is the solution or answer key to this puzzle. You'll only need just one copy of it.
Now here are the links to the Halloween crosswords that I have found on the web. All of these printables were free when I added the links here but the site owners are responsible for their own TOU.
This is a colorful crossword puzzle with a black and white answer key. You can check if your kid can solve this simple vocabulary puzzle.
This website shares another entertaining Halloween puzzle that you can download without any login or sign up.
This is a cute Halloween Crossword puzzle that you can print with a black and white printer.