Those who have seen the 80s miss the 80s like anything. Even millennials have heard all the songs from the 80s and watched the movies. Today I am sharing Free Printable 80s' Movies Emoji Quiz that you can play at any gathering where 80s lovers are present. This is a fun emoji pictionary like quiz. There are clues for 22 movies from that era and the players will have to guess the name of the movie with the help of these emoji hints.
I have made this emoji quiz in two different designs and I am also sharing an answer key to this quiz at the end of this page.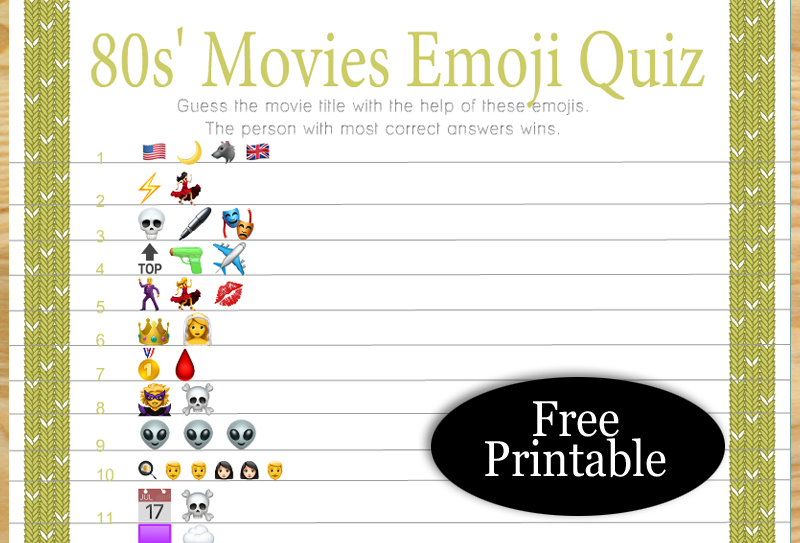 How to Play
Print the emoji quiz according to the number of players and distribute the quiz sheets among the guests. Ask the guests to guess and write down the name of the movies with the help of these emoji clues. The person who'll guess all the movie names correctly will win.
Free Printable 80s' Movies Emoji Quiz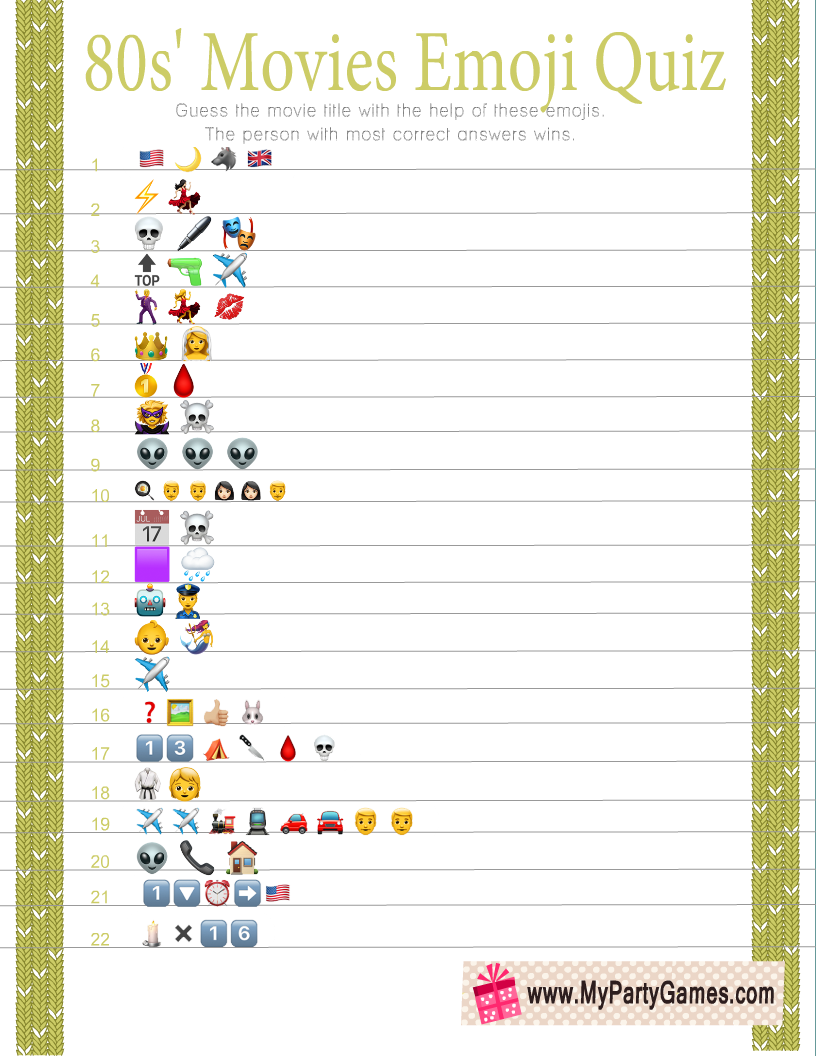 This is the first game sheet for this printable emoji quiz. This game card is decorated with a green border. To download this image, just click or tap on this thumbnail and the bigger printable image will open up that you can save.
80s' Movies Emoji Quiz Printable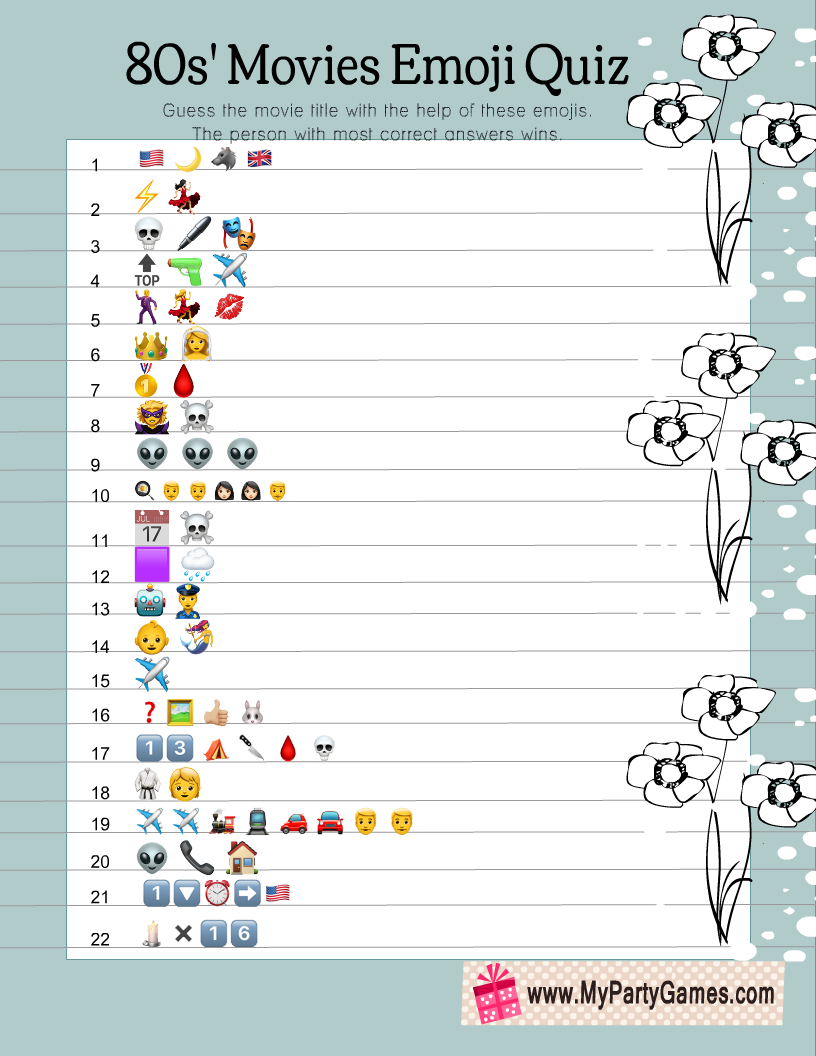 This is the second game sheet design for this emoji quiz. This is a light grey game card and you can print this for your family game night or 80's themed party if you like this design more.
80s' Movies Emoji Quiz Answer Key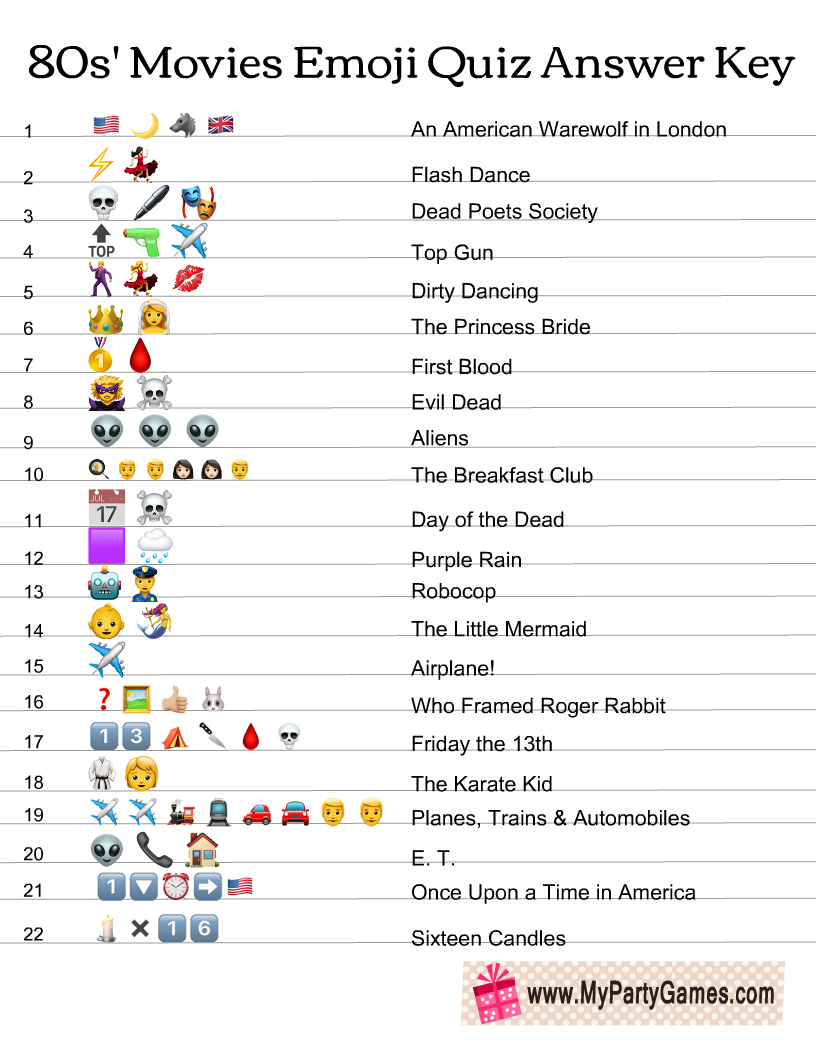 Here is the answer key to this quiz. You can print a copy of it or just save it in your tablet or computer.
I bet you have tried guessing the movies, now look at the answer key and share below that how many did you guessed correctly?