Today I am sharing a fun Free Printable Jewish Emoji Pictionary Quiz that is perfect for Passover, Hanukkah, Rosh Hashanah, and other Holidays. This Emoji Pictionary Quiz is perfect for a family game night and you can also play it at your religious school gatherings, parties, and get-togethers.
I have made one printable of this Emoji quiz and I am also sharing an answer key to this quiz at the end of this page.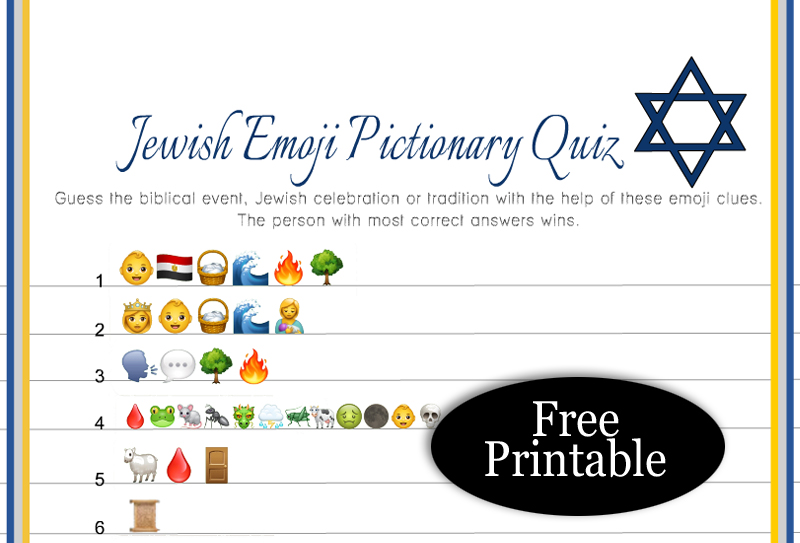 How to Play
Print the emoji Pictionary quiz sheets according to the number of players. Give each player one sheet and ask them to guess the historical biblical religious event or Jewish holiday or tradition with the help of these emoji clues. The player with the most correct answers wins.
Free Printable Jewish Emoji Pictionary Quiz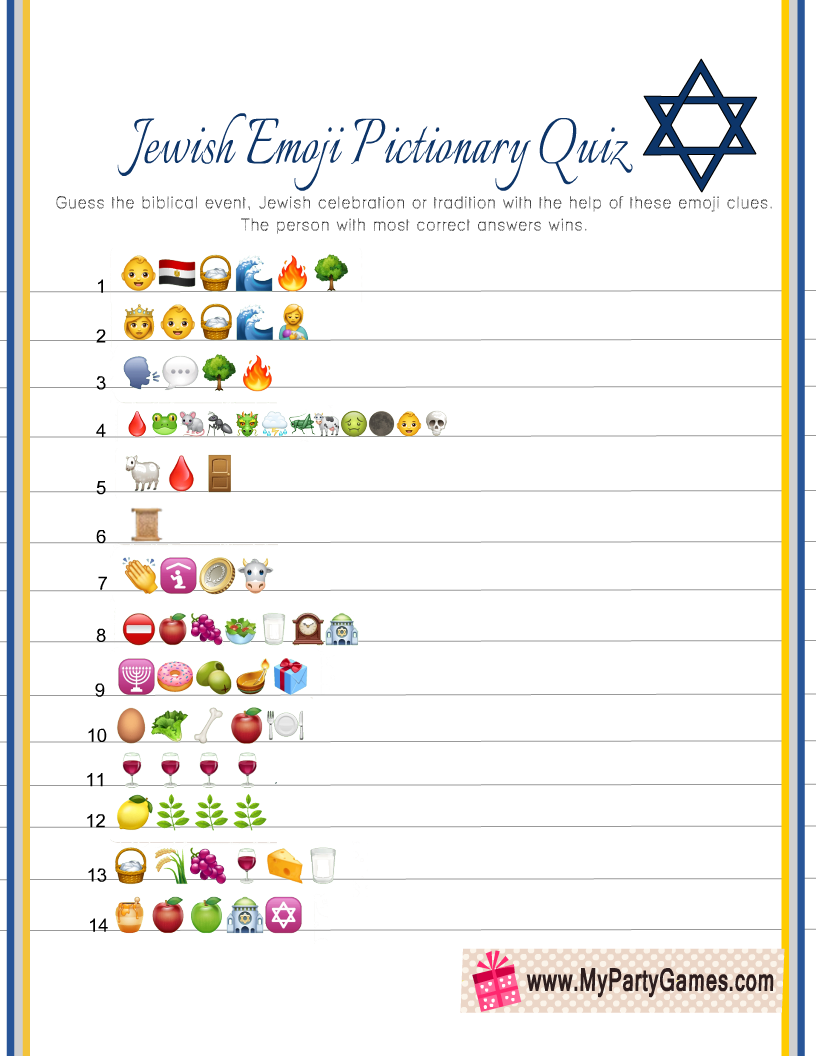 This is the printable sheet for this Emoji Pictionary Quiz. Click or tap on the thumbnail image and the bigger high-resolution printable sheet will open up.
Jewish Emoji Pictionary Quiz Answer Key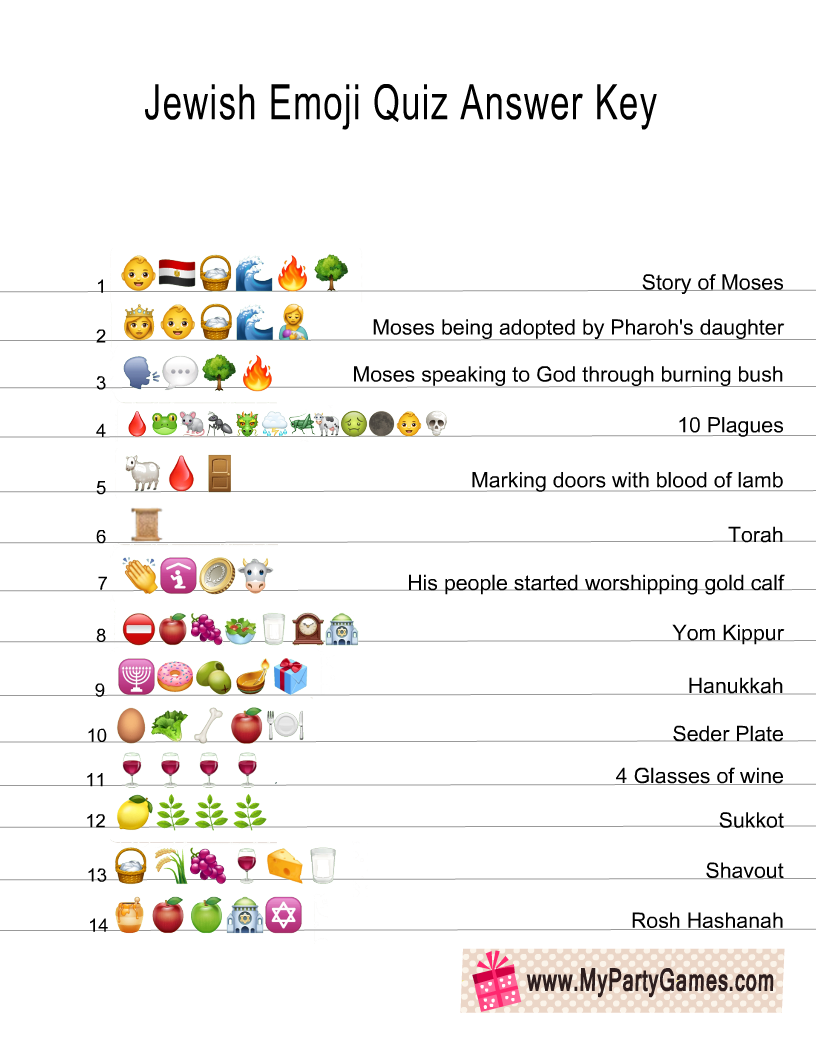 Here is the answer key to this Jewish Emoji quiz. The top part is about the life of Moses and the end part is about holidays and celebrations. Just save this answer key to your phone if you don't want to take a printout.