I am sharing a Free Printable Halloween Song Match-up Game with Answer Key on this page. I have made two printables for this game, and you may print this game in the design you like more. I have made a list of some popular Halloween songs and jumbled up the names of their singers and artists. The players have to match up the name of the songs with the respective singers. This game is fun and can be easily printed using a color printer.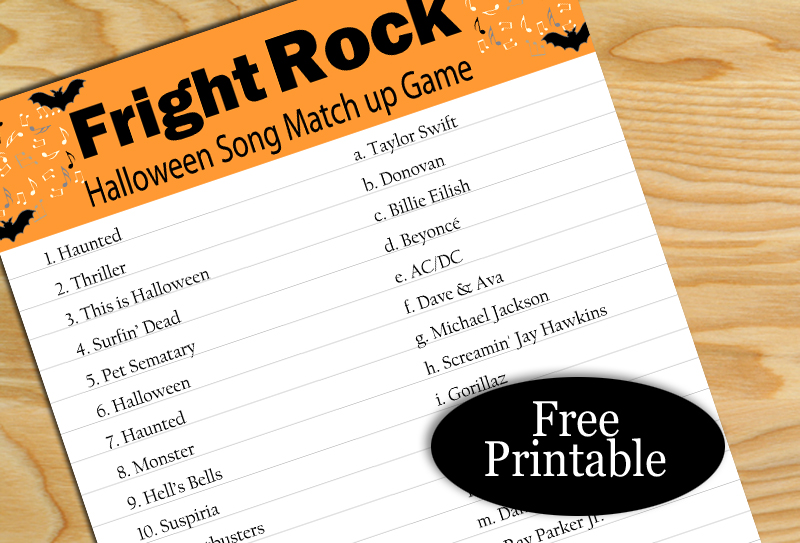 How to Play
Print and distribute the game cards among the players. Ask the players to match the song's name with the name of the artist or band who sang that song. You can assign a time limit for playing this game. In the end, collect the game sheets and check the answers with the help of the answer key that is given at the end of this page. The person with the most correct answers wins.
Free Printable Halloween Song Match-up Game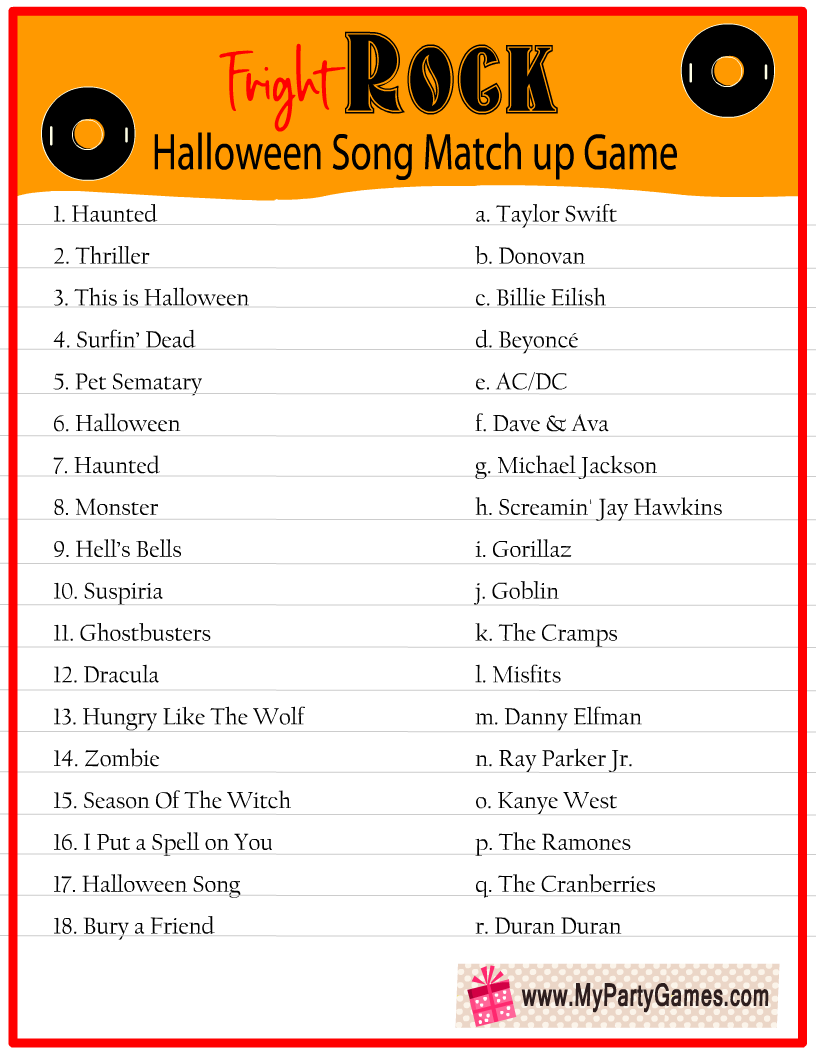 This is the first printable sheet for this 'Fright Rock' or Halloween scary songs match-up game. This game card has a red border and names of 18 Halloween songs and their respective artists. You should just click or tap on this thumbnail as per the specifications of your device and save the larger printable sheet that will open up.
Halloween Song Match-up Game (Fright Rock)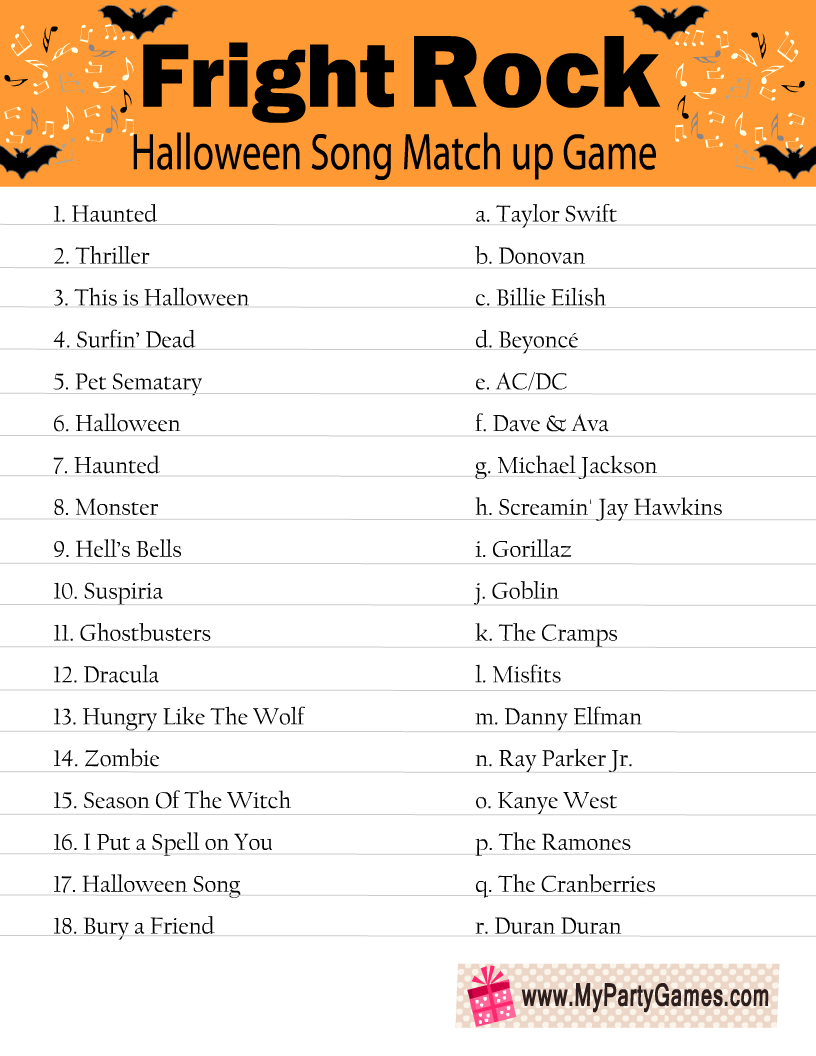 This is the second printable design for this fun Halloween music match-up game. This game card is decorated with some bats and musical notes.
Free Printable Halloween Song Match-up Game Answer Key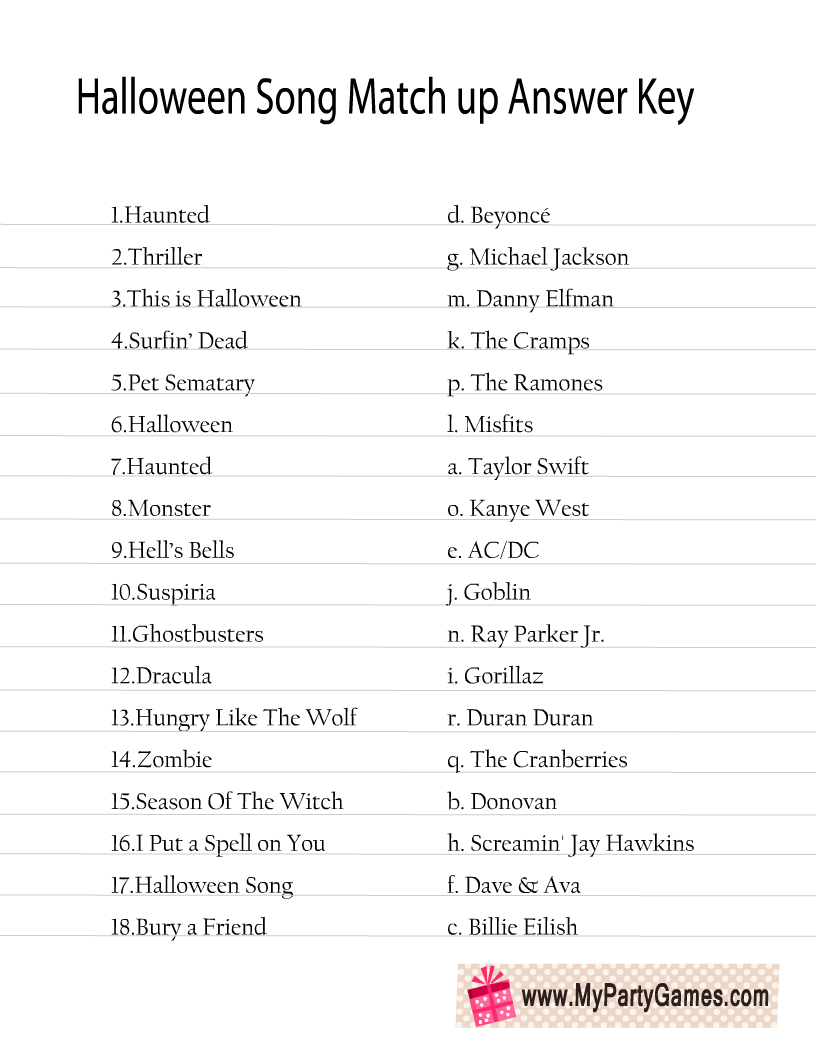 This is the answer key to this fun Halloween game. All the names of the singers and bands are written in front of the song names. You need to print just one copy of this answer key so you can check the answers that are given by the players.