Today I made this Free Printable Halloween Alphabet Game in three different designs and colors. You can pick and print the game that you like the most. I have made these game cards in vibrant colors and three different designs. You can easily print these games using the printer at your home. You should print these games one day before your Halloween party. Just click on the thumbnail image of the game of your choice and then right click and save the bigger image. You should also arrange some appropriate prizes for the winners of the games.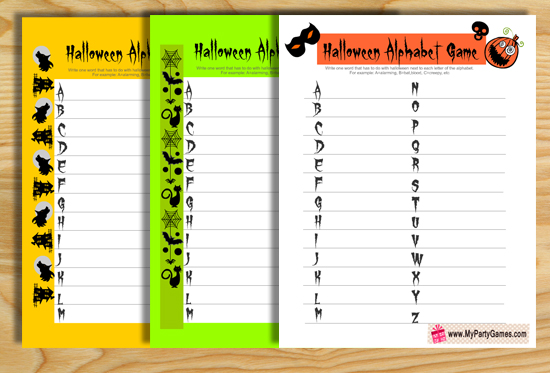 How to Play
Distribute the printed Halloween Alphabet Game cards among your party guests along with pens and pencils and ask them to write down a Halloween related word with each alphabet. The guest who has made the most relevant words first will be the winner. You can also assign them a time slot of 1 or 2 minutes and then check that which guest has made the maximum number of words.
Free Printable Halloween Alphabet Game in Orange Color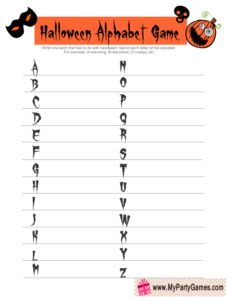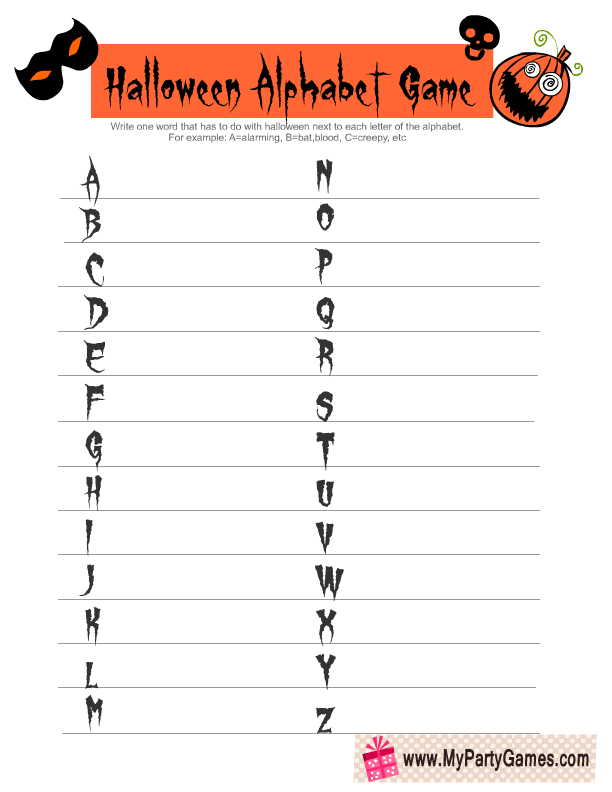 This is a scary, spooky but printer ink friendly game card in orange and black colors. A scary pumpkin, a mask and a skull makes it look creepy. Just click on the image above and a bigger image will open up, right click and save that to your computer.
Free Printable Halloween Alphabet Game in Yellow Color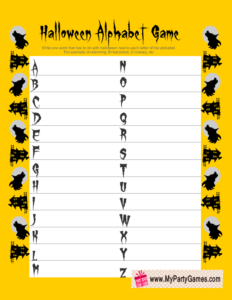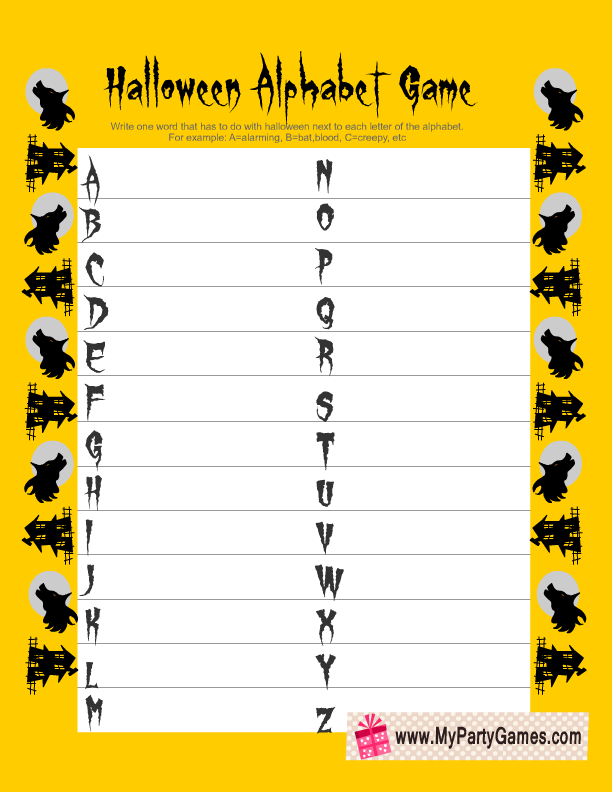 This is another design for this game in vibrant yellow color. This design with images of werewolves and haunted house will give chills to your Halloween party guests.
Free Printable Halloween Alphabet Game in Green Color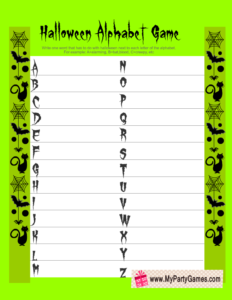 This is another color and design for this game. This game has a green background color and black cats, spider webs and bats make it look scary.
If you like this game then please leave a comment below. Please also share my games on Facebook and Pinterest etc. You are not allowed to share my images on your websites. These games are only for personal use.