Today I have made these two adorable Over or Under Bridal Shower Game Printables that you can print using your home printer. I have made this fun game in two different designs and colors. You can pick and print the color and design that you like most. All my games are free for personal use. You are not allowed to add these images in your website with or without a link to my website. These cute game cards are one of my post favorite game cards that I have made so far.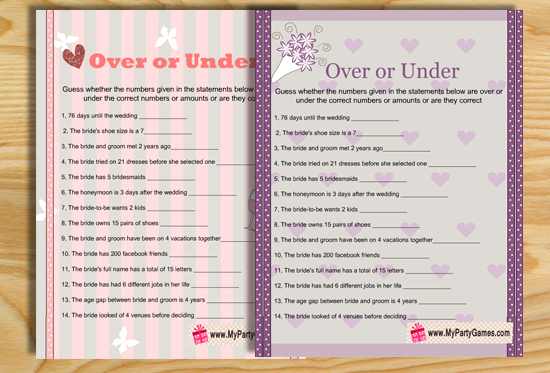 How to Play
Print these game cards and distribute among your bridal shower party guests along with a pen pr pencil. There are 14 different statements with numbers are given on these game cards. The guests should guess whether the number given in these statements is correct, over or under the real number or amounts. There is a blank space given against each statement where the guests can write their answers. You should also give one game card to the bride so she would fill it up with the correct answers. The guest with most correct answers will be the winner.
Over or Under Bridal Shower Game Printable in Pink Color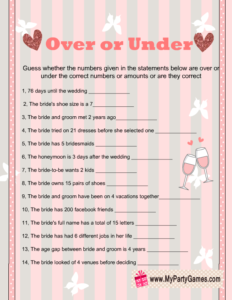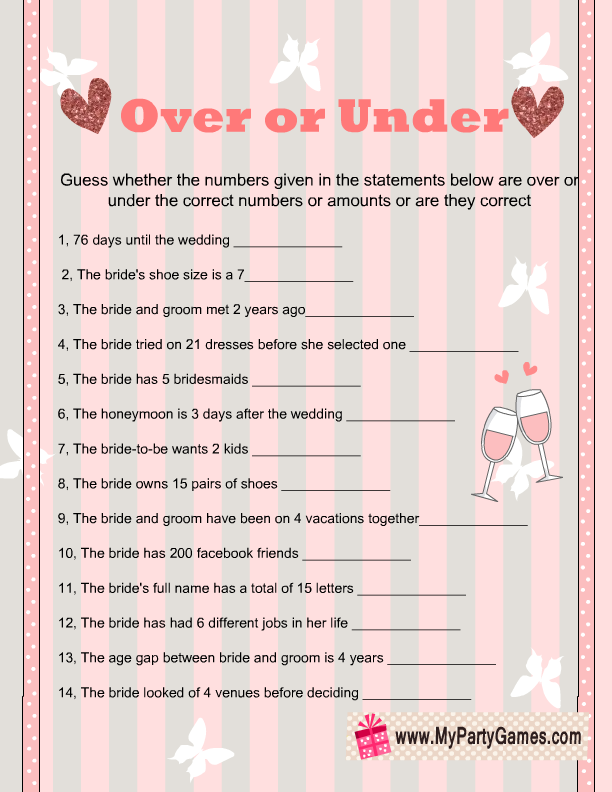 This is a beautiful game card in pink color. You should click on the thumbnail of the game image and a bigger image will open up. Simply right click and save it.
Over or Under Bridal Shower Game Printable in Purple and Taupe Colors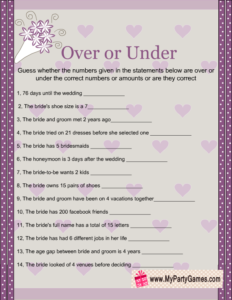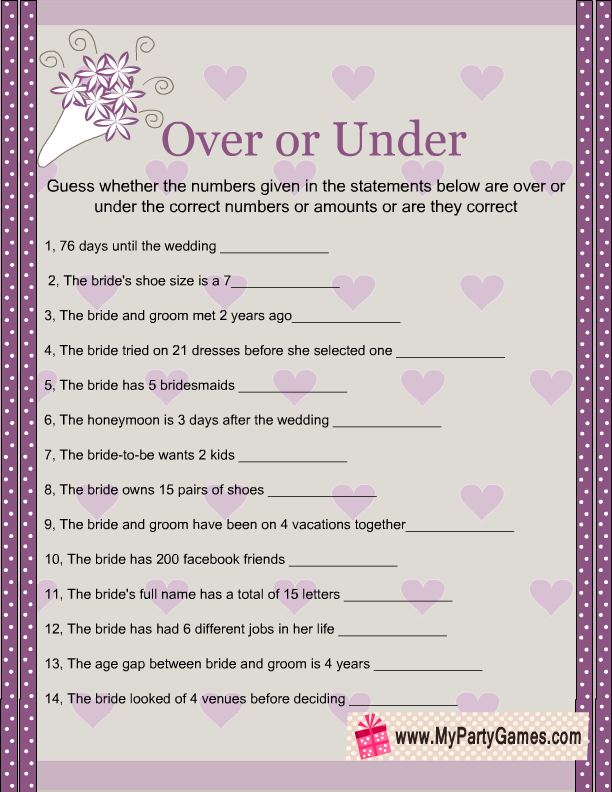 This is another free printable for this game in purple and taupe color. I am sure that your guests will not only enjoy playing these fun games but they will also appreciate the beautiful designs of these games.
Please leave a comment below and also share your ideas and help me making new fun printable games.