This is a Halloween version of Pin the tail on the pony game. I have made this Pin the Tail on the Black Cat Halloween Game { Free Printable } that you can download from this page and have a lot of fun with your Halloween Party guests. After printing image of the black cat on A4 size paper, paste it on some bigger board or card stock sheet so your Halloween party guests will have enough space to pin the tail at wrong place. 😉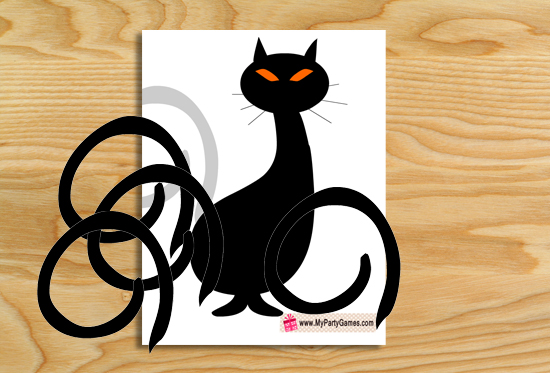 How to Play
Paste image of black cat on a bigger board or on the wall. Cut the tails according to the number of your Halloween party guests and write name of each guest on those. Add rolled up solution tape or some other adhesive on the back of the tails. Now blindfold the guests one by one and ask them to pin the tail at the right spot. The person who places it closest to the right spot will be the winner. I have made an impression of the tail in grey color so you'll know which is the right spot to pin the tail.
Pin the Tail on the Black Cat Halloween Game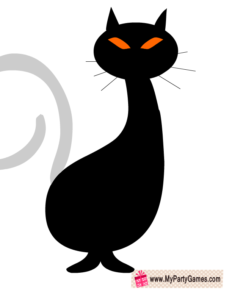 Click on the image of the black cat that I have shared above and then right click and save the bigger image. You can print this cat using your home printer or any other printer.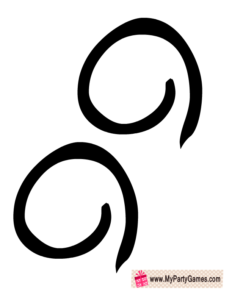 Click on the image of the tails given above, a bigger image will open up, right click and save that image. Each printable of tail has two tails on it so you can count the number of your Halloween party guests and print the tails accordingly.
I hope you will enjoy my Halloween party games and these will add some spooky fun to your Halloween party. You can get free printable Halloween candy wrappers and many more Halloween related printables here.