I have prepared many fun games for Valentine's Day that I'll share in the coming month, Pin the Heart on the Emoji Free Printable Valentine's Day Game is one of these games. This simple and fun game can be played on Valentine's day, birthday parties, in family get-togethers and also in classrooms. I have made some fun free printables that you can print using your home printer. There are two printable sheets, one has the image of the kissing emoji, that you should print and paste on a wall or a bigger board. The other sheet has hearts on it.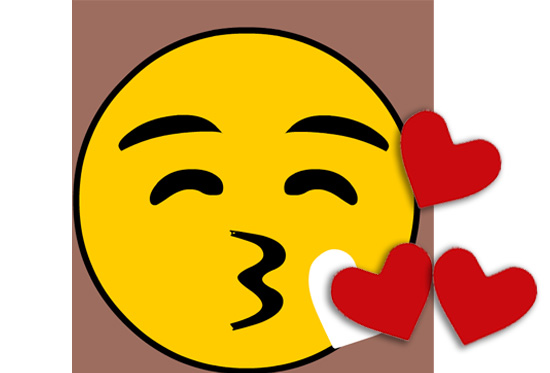 How to Play
After printing both the sheets you should paste the image of the Emoji on a bigger board or a wall. Take printouts of the hearts and cut those around the edges. Paste a rolled up tape on the back of each heart and write the name of the player on it. Blindfold each player one by one and ask him or her to paste the heart in the white spot in front of emoji's mouth. The kid or person who places the heart closest to the right place will be the winner. You can also spin the players a little before asking them to paste the heart.
Free Printable Pin the Heart on the Emoji Game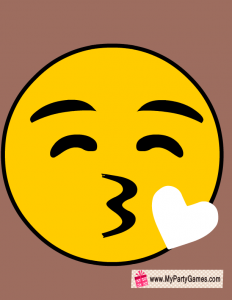 This is a free printable Emoji face for pin the heart on the Emoji Game. Just click on the thumbnail image and a bigger printable image will open up, right click and save that image.
Free Printable Hearts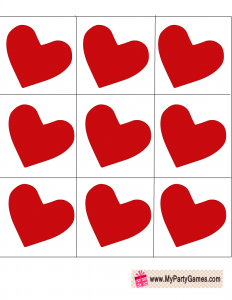 Here are six printable hearts for this pin the heart on the emoji game. You should print these hearts according to the number of the players. Just click on the image of these hearts and a bigger image will open up, right click and save that image.
Please leave a comment or suggestions using the comments form given below. I always welcome and appreciate positive suggestions.