The Price is Right is a very popular game and today I am sharing the Valentine's Day version of this game. I have made the Free Printables for this game in two different designs and you can choose and print the one that you like most.
You can play this fun game at your family game night, at your Valentine's Day party, and at your office party. This fun game is a bit challenging to win but any shopaholic can ace this game.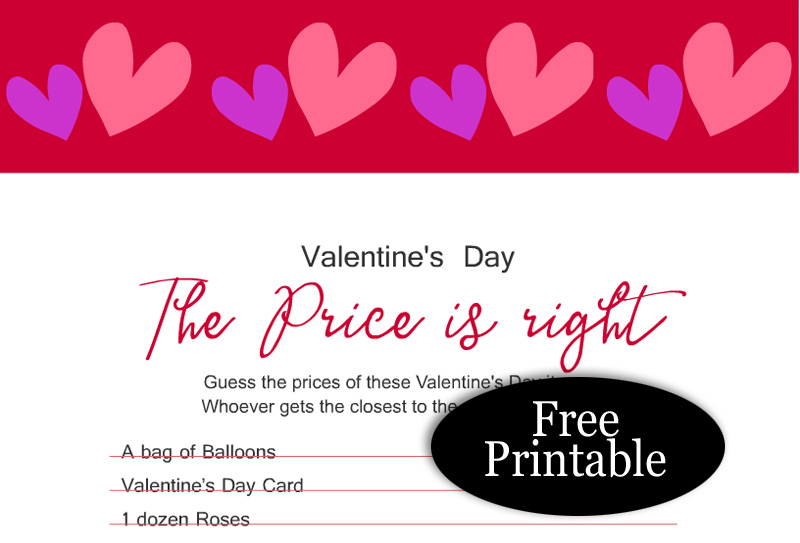 How to Play
Prior to the game night or Valentine's day party, check the latest prices of all the items that are mentioned on the game card and note those down. This way you will prepare your own answer key. You can check these prices either by visiting an online store or can go and check the prices in person.
At game time, print and distribute the game cards among the players. Ask the player to guess the prices of Valentine's day items. The person whose total is closest to the actual amount wins.
Free Printable Valentine's Day the Price is Right Game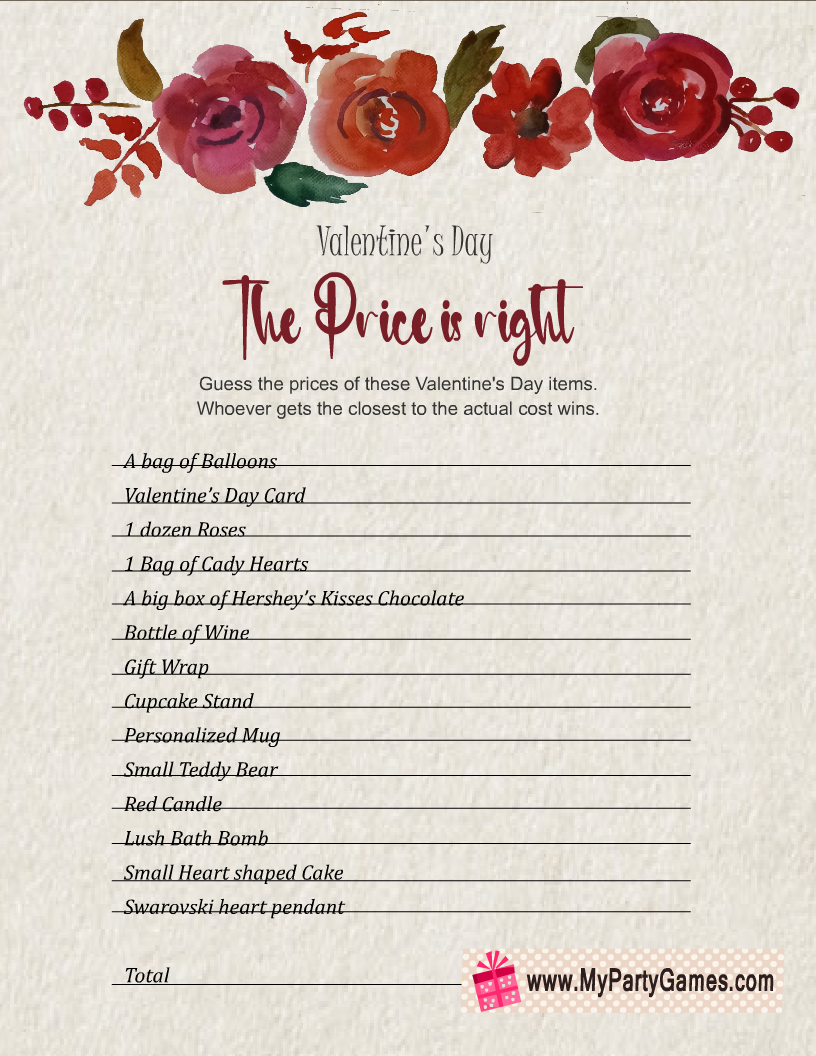 This is the first printable sheet for this "Valentine's Day the price is right" game. This game card has a vintage paper background and is decorated with adorable red watercolor flowers. Just click or tap on this image and save the larger printable sheet that will open up.
Valentine's Day the Price is Right Game Printable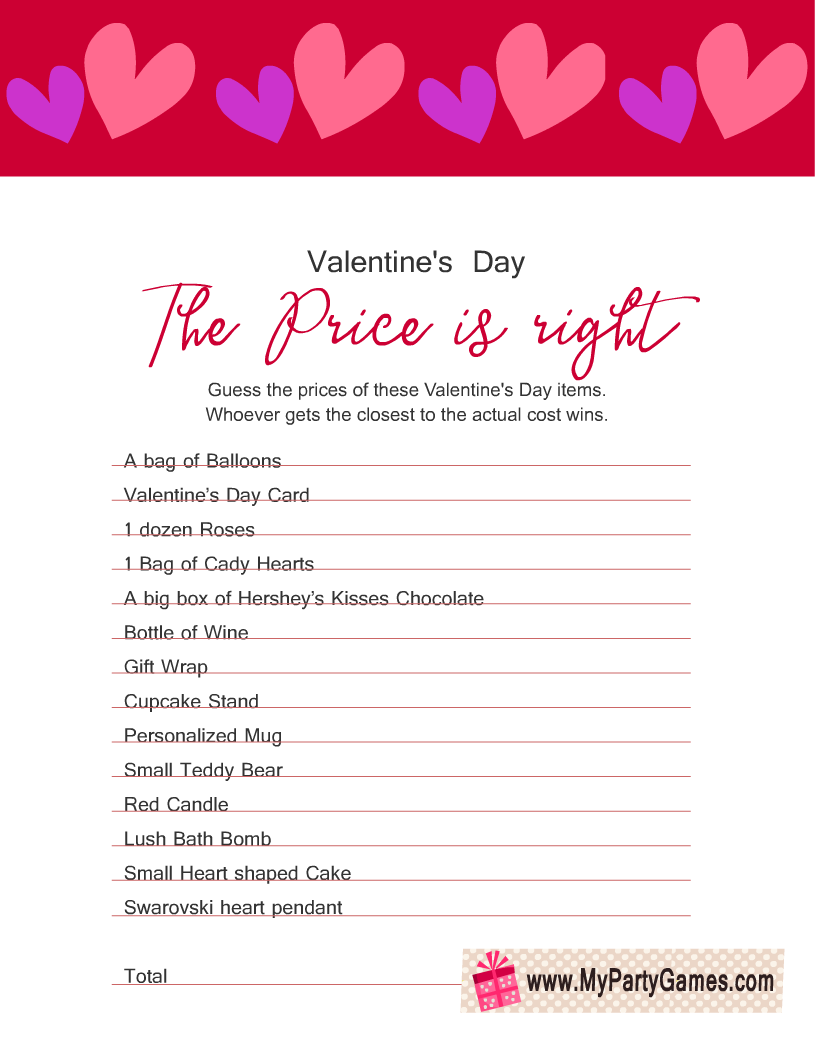 Please pin the thumbnails of these posts on Pinterest and share the links to my posts on social media platforms.