Today I am sharing 2 Free Printable Valentine I Spy Games for Kids on this page and links to various other fun Valentine I spy games from the web. I spy games are perfect for preschoolers and elementary school kids and this game helps them with attention to detail and improving counting skills. You can play this game in your classrooms, print these for a single kid or get the kids to play this on a play date. I have made two really cards for this game and I am also sharing a key to each card so you know if they have counted the objects correctly.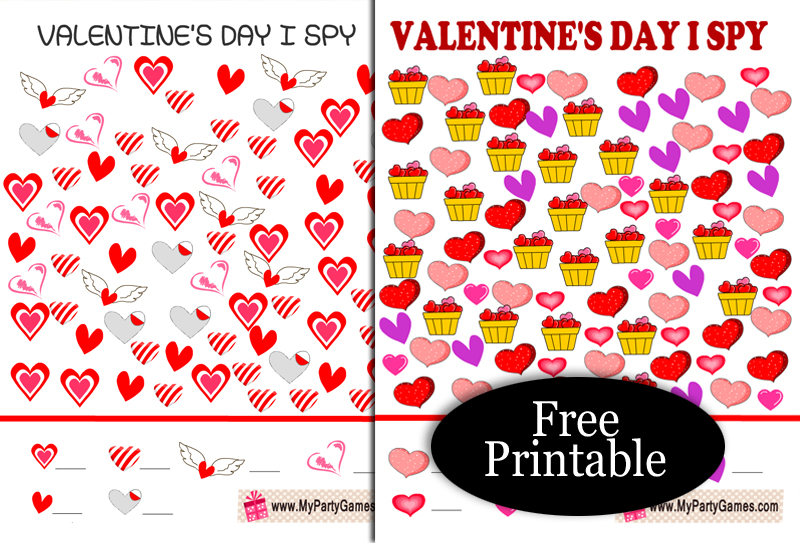 How to Play
Print the I spy game printable in the design of your choice and give it to the kids. Ask them to count the objects and note down their number at the end of the page. The kid who finds and counts all the objects correctly first wins.
Free Printable Valentine I Spy Game for Kids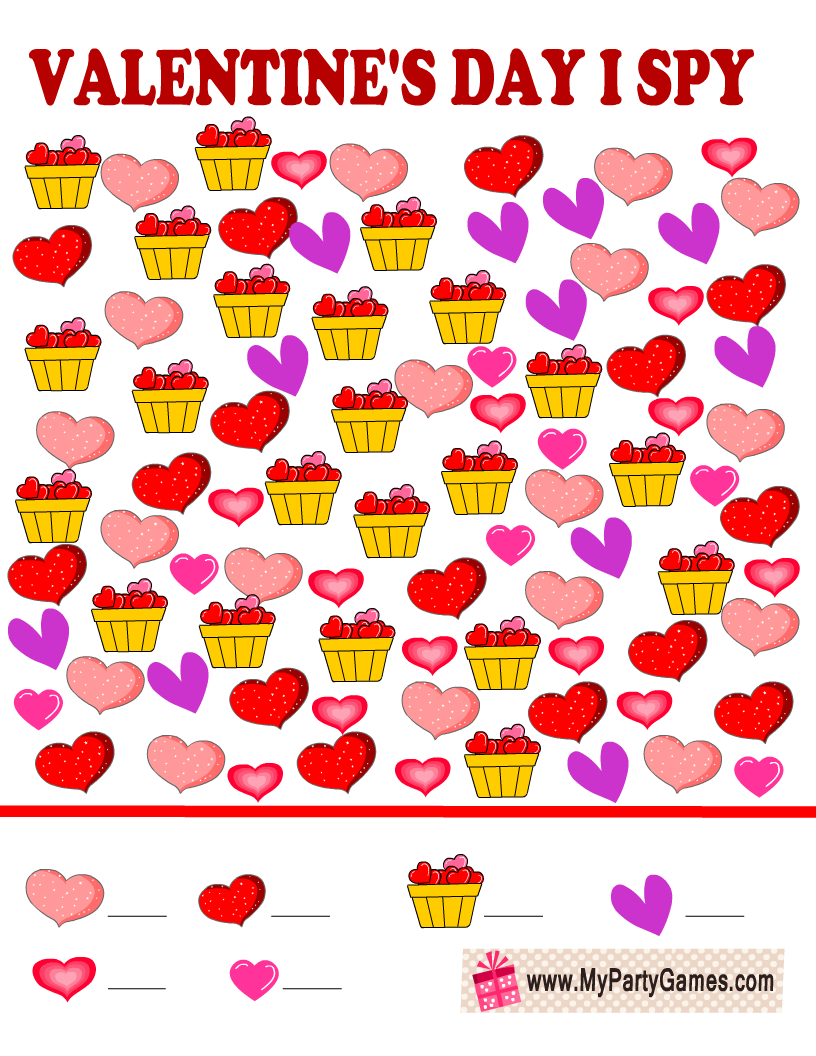 Here is the first free printable card for this Valentine I spy game for kids. This cute sheet has hearts and baskets full of hearts. Click here to download the key to the exact count of these objects.
Valentine, I Spy Game for Kids, Free Printable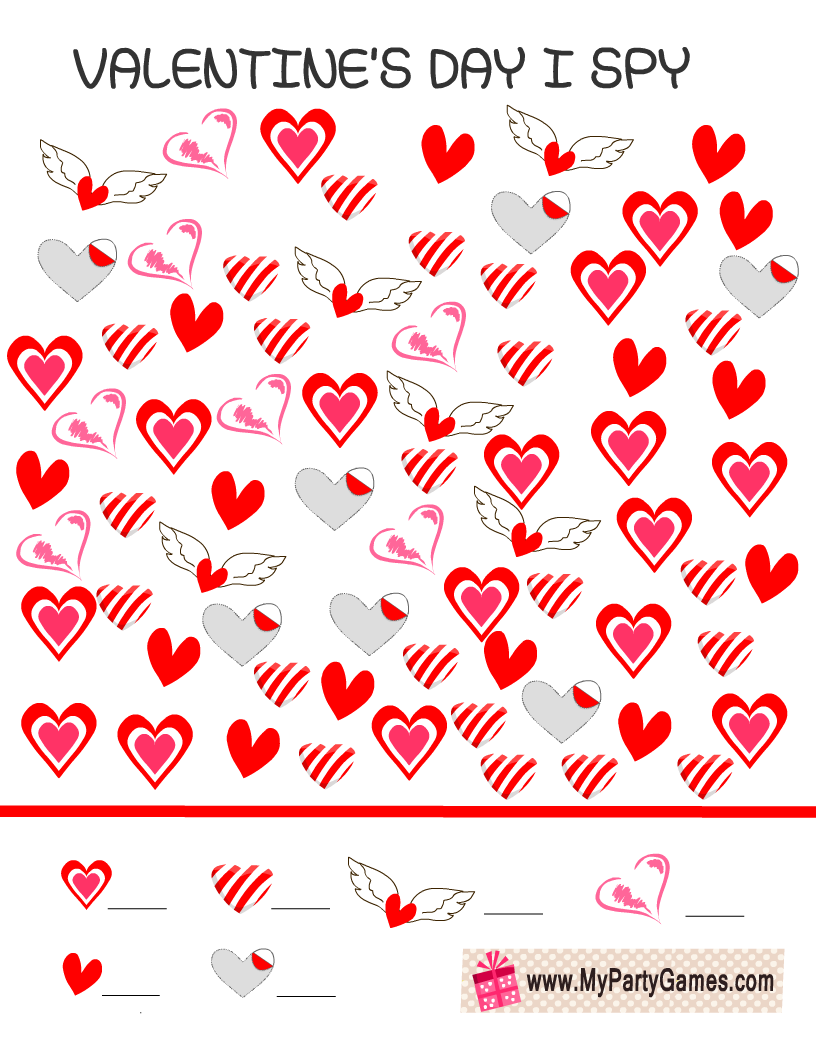 Here is the second free printable sheet that I have made for this Valentine I spy game. Just click or tap on its thumbnail image and save the bigger printable image. Click here to get the key to this game.
I have also collected links to some other free printable I spy games from the web that you can check out here
This is a cute I spy game printable with hearts, flowers, love, and xoxo. You can easily download a PDF file from their site.
This website offers a 'free for personal use' PDF file that you can print by using a black and white printer.