Today I am sharing Free Printable Would You Rather Game for Valentine's Day. This game is also called this or that game. This is a fun game that you can play with a group of friends or with your family on Valentine's day. This is a kid-friendly game and it guarantees laughter.c
I have made free printable cards for this game in two different designs. You can print this game according to the number of players, in the design of your choice.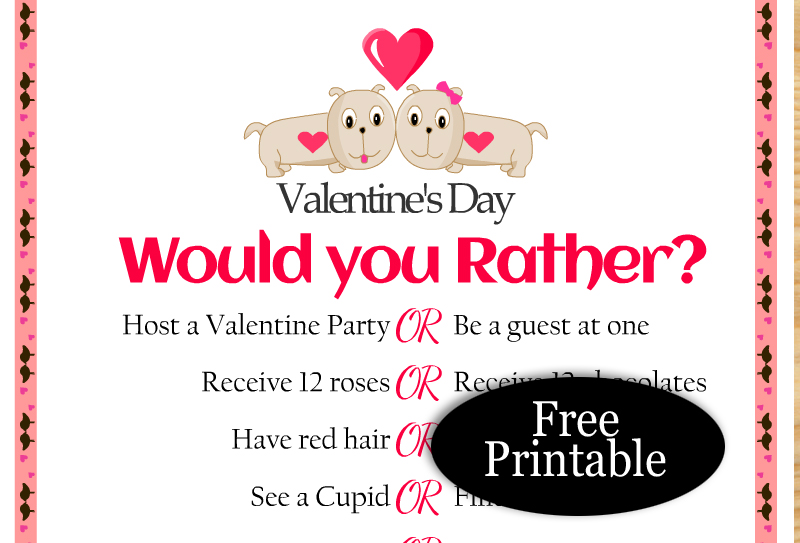 How to Play
Distribute the printed Valentine would you rather game cards among the players and ask them to check the option that they would rather choose. At the end of the game, you can compare the answers to see whose choices match the most. If you are playing this game with the family then you can assign a guest of honor like whose choices match the choices made by mom more or dad the most, that person will win.
Free Printable Would You Rather Game for Valentine's Day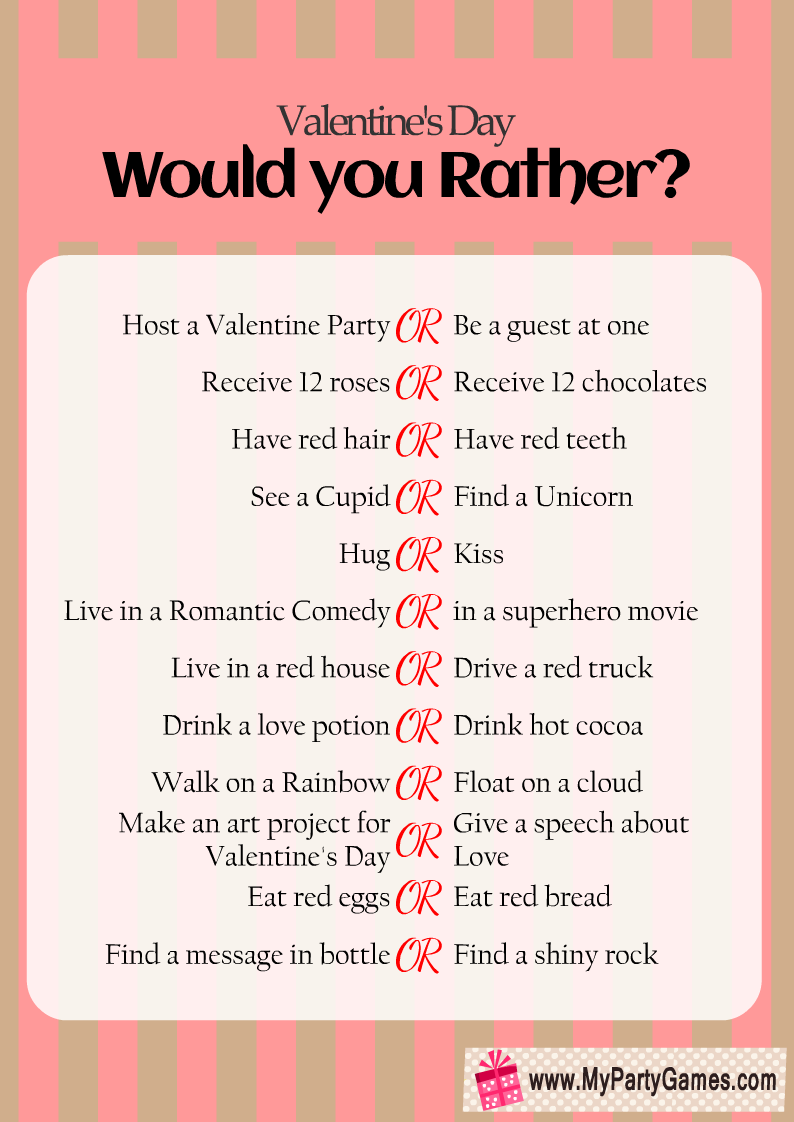 This is the first, free printable, would you rather game card for Valentine's day. There are 24 different options that the players will have to choose from. This game card has a lined pattern and the text on this game card is clear to read. Just click or tap on this thumbnail image and the bigger printable image will open up, that you can download.
Would You Rather Game for Valentine's Day, Free Printable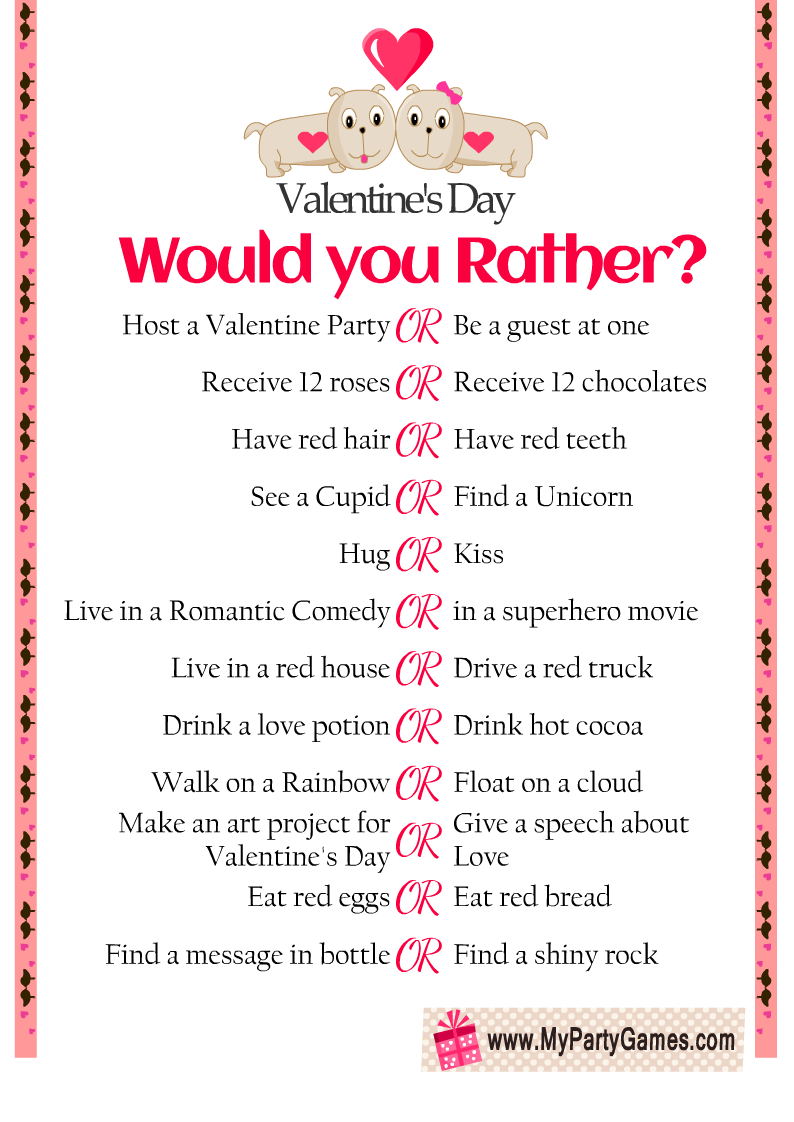 This is the second free printable sheet for this would you rather game. This game card is lighter on ink as it has a white background. This cute game card is decorated with a pink border. If you like this design more, then print the game in this design.