I had already made Valentine's day Emoji Pictionary Quiz, Romantic movie Emoji quiz, Love Songs Emoji Quiz, and today I am sharing another Free Printable Valentine's Day Emoji Quiz with Valentine related words, objects, and phrases. I have made this emoji quiz in two different designs and I am also sharing an answer key to this Emoji quiz at the end of this page.
Playing an Emoji quiz is fun and it is another version of the pictionary game. You can play this quiz game with your friends at a party or with your whole family.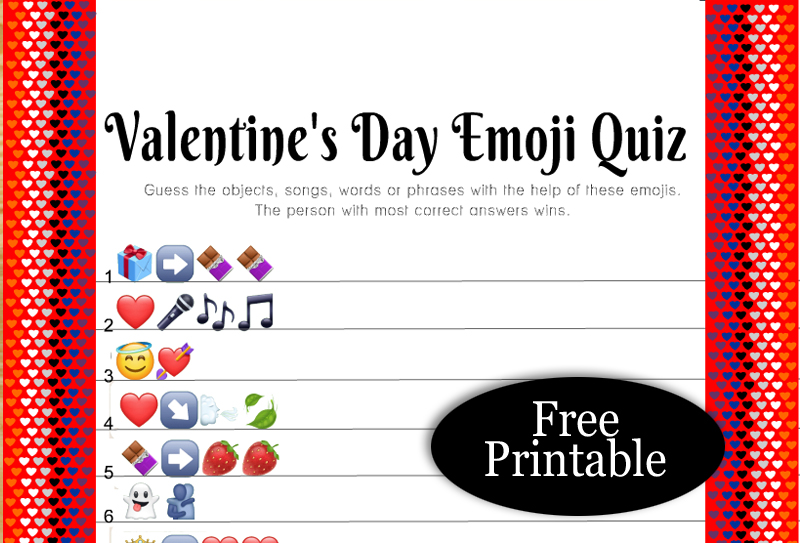 How to Play
Print and distribute the Emoji Quiz sheets among the players. Ask the players to guess Valentine's Day-related words, phrases, or songs with the help of the Emoji clues. The person with the most correct answers wins.
Free Printable Valentine's Day Emoji Quiz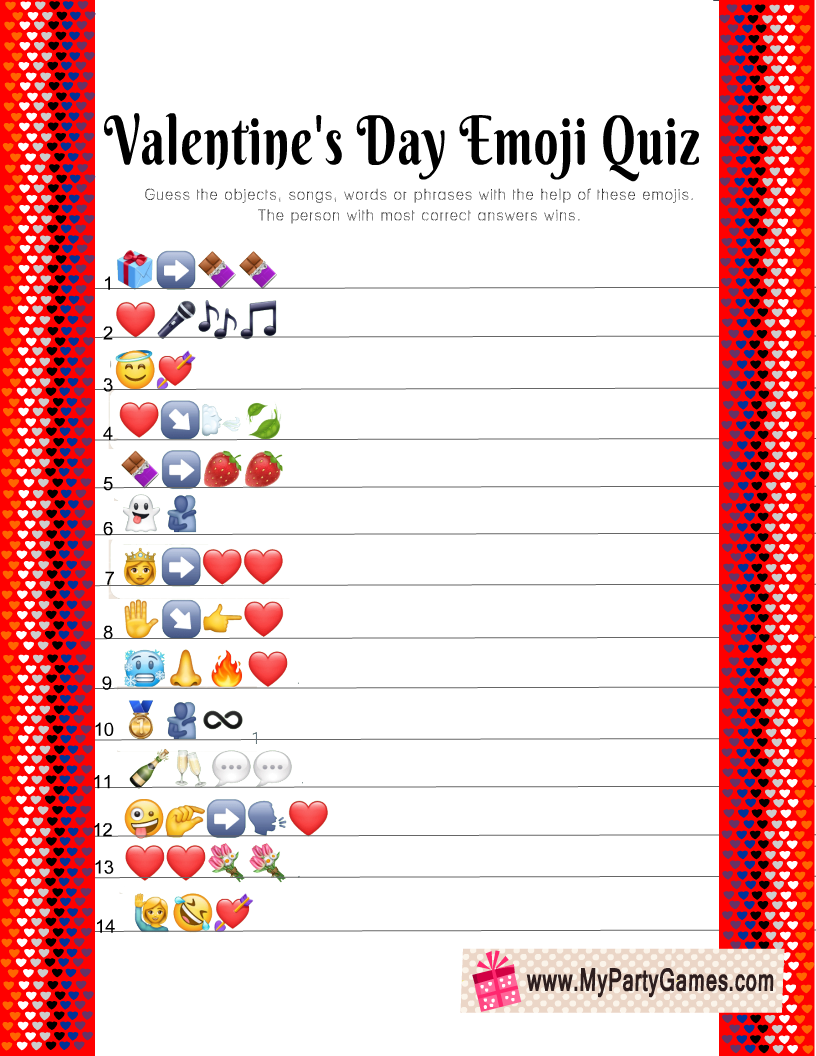 Here is the first free printable sheet for this Emoji quiz. Just click or tap on the thumbnail image and save the printable image with 14 emoji clues. This beautiful game card has a cute red border with hearts.
Valentine's Day Emoji Quiz Free Printable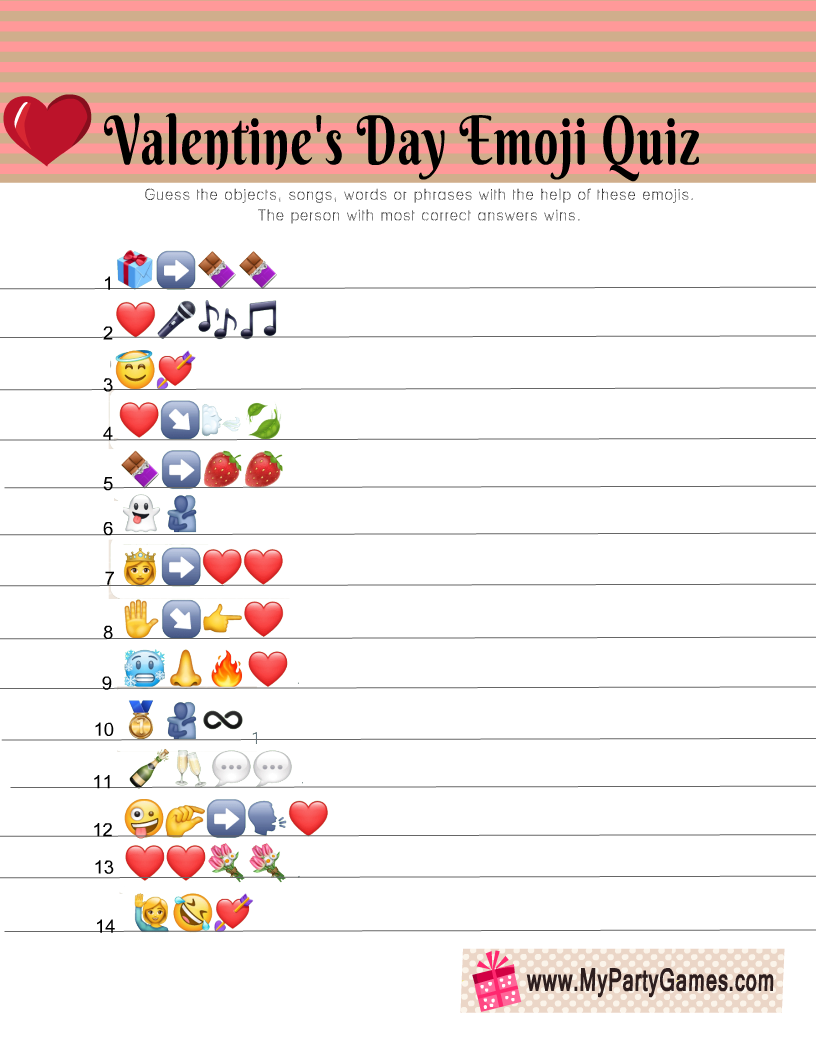 Here is the second Free Printable worksheet for this Valentine Emoji quiz. This game card is decorated with a lined header image and a heart.
Valentine's Day Emoji Quiz Answer Key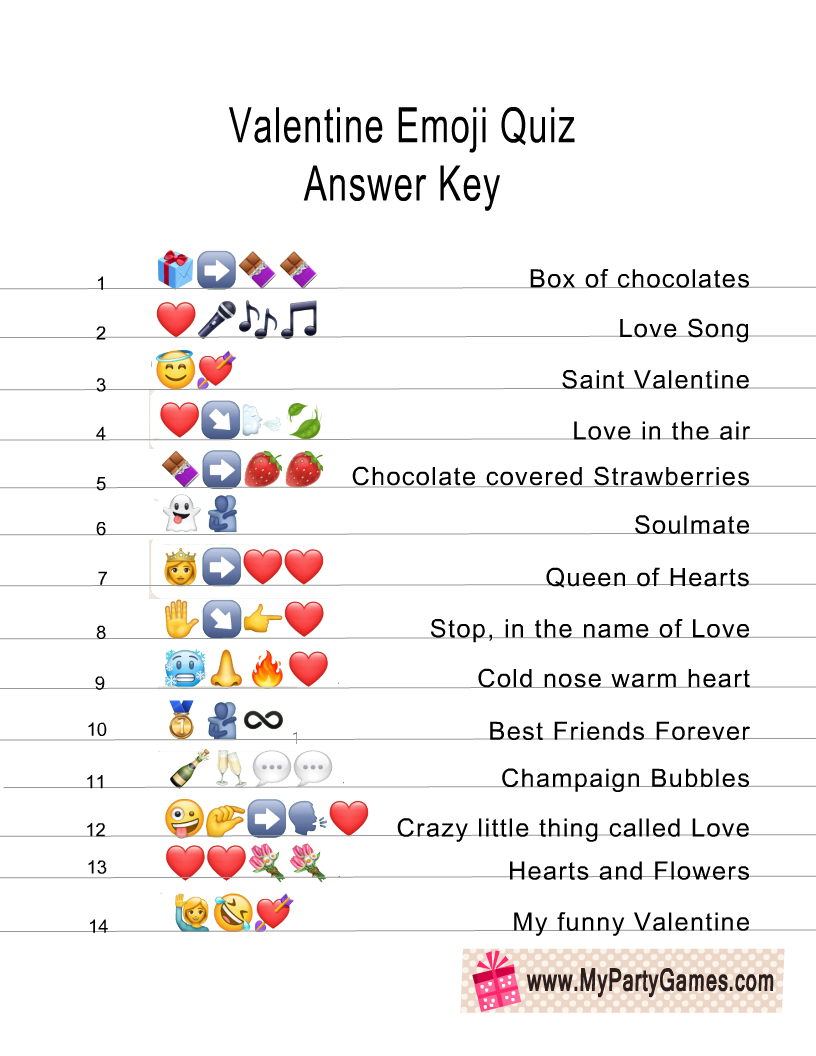 Here is the answer key to this Valentine's day emoji quiz. You can print just one copy of this answer key or save it to your cellphone or tablet so you can check the answers that are given by the players.