Today I have made Free Printable Love Letter Mad Libs for Valentine's Day. Mad libs is a funny and hilarious game and you can have some good laughs with your family or with a bunch of friends on Valentine's Day by playing this game. I have made two printable sheets for this game in a single design. You will need both of these sheets printed for every player to play this game. This will make your Valentine's day full of happy memories.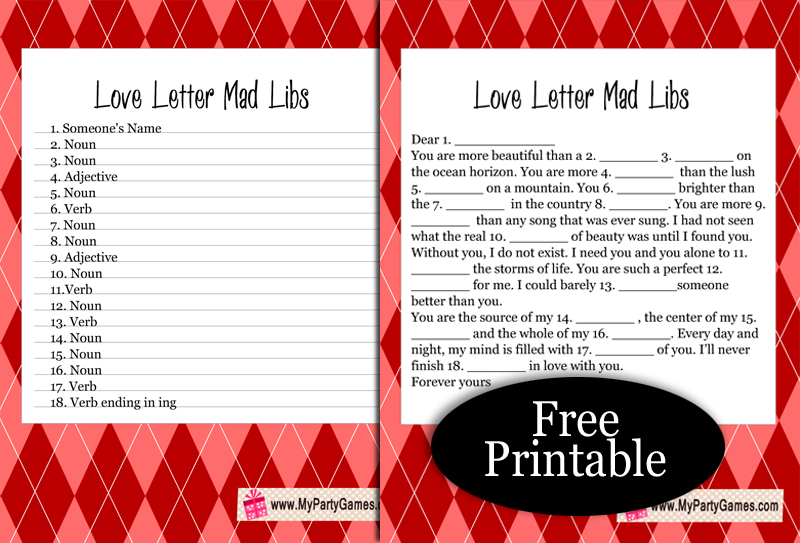 How to Play
Give each player a copy of the second sheet to fill it up with verbs, nouns, adverbs, etc. Once they are all done with sheet no. 2, you give each person the first sheet. . Do not give them both sheets at the same time. The players are then to copy their words from the second page, onto the first page according to the number. This is often hilarious and nonsensical, too. Each person is to read their rendition of their love letter to the rest of the players and you can choose the winner based on the most hilarious letter.
Free Printable Love Letter Mad Libs for Valentine's Day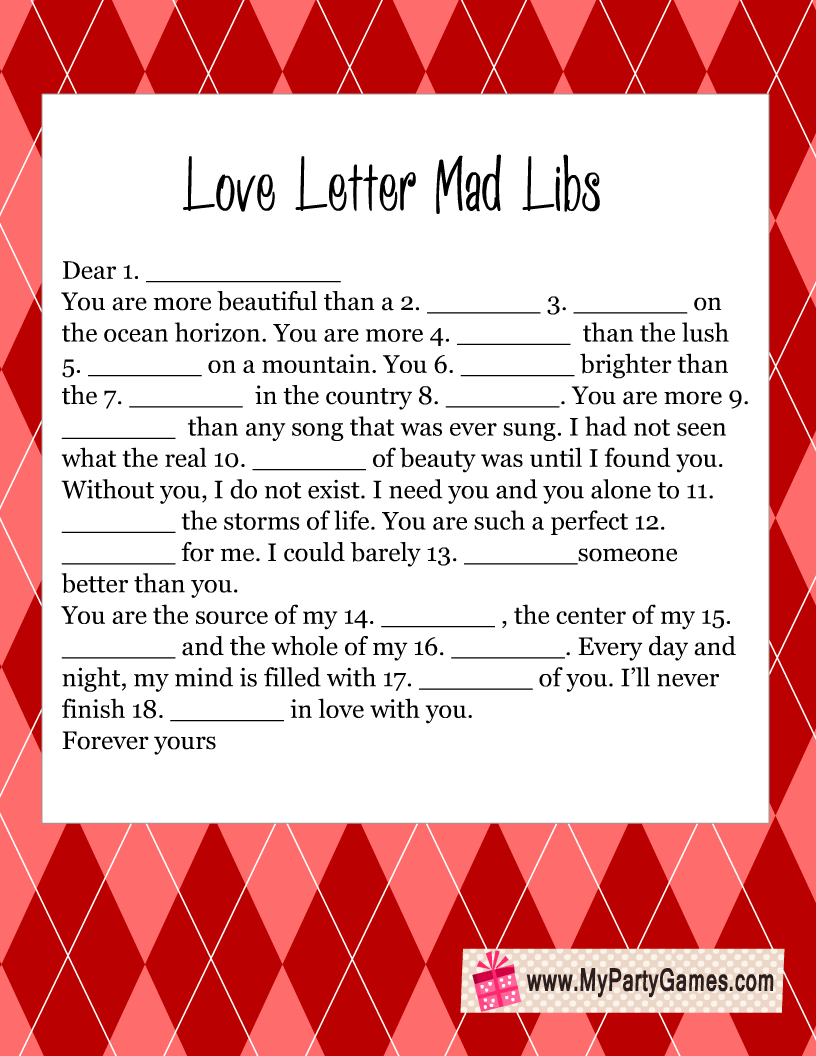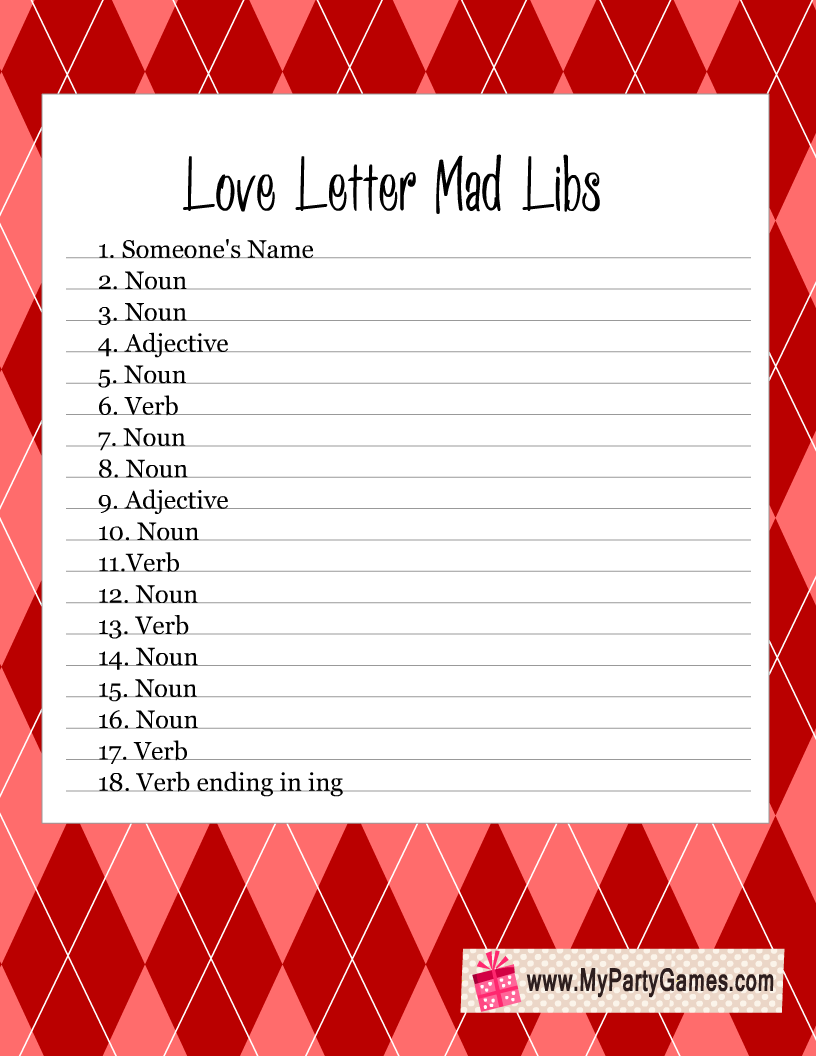 Here are two printable sheets for Valentine's Day mad libs game. The sheets are in pink and maroon colors. You need to print both sheets to play the game. Depending on the number of players, you have to decide the number of printouts that you will need. Just click on each sheet one by one to get the bigger printable images.