On this page, I am sharing Free Printable Valentine's Day Partner Trivia Quiz or How well do you know your partner quiz. This is a fun game that you can play on Valentine's day, at your anniversary, or just any other day to have some fun with your partner. There are 18 trivia questions and you and your partner both should answer these about each other so you get to know how well you know each other. This is just for a fun trivia quiz and please do not play it if you think that either you or your partner cannot handle it.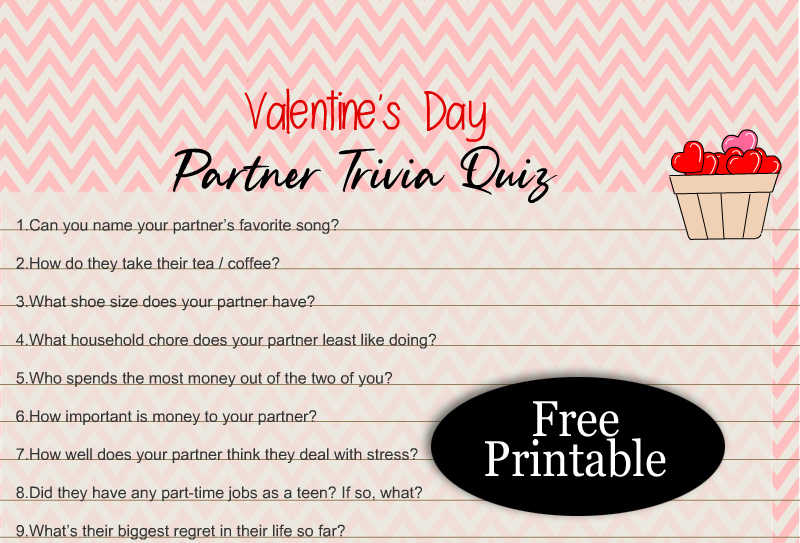 How to Play
Print two sheets of this trivia quiz in the design of your choice. One sheet will be for you and the other for your partner. Take a pen or pencil and answer all these little trivia questions about your partner and ask them to do the same. After finishing the quiz and take turns in reading the answers. For each correct statement, each person scores a point. In the end, the person with the highest score wins. You can also ask the loser to pay a penalty for not knowing things so well. This game can be charming, fun, and naughty depending on how you want to play it and how you set the rules.
Free Printable Valentine's Day Partner Trivia Quiz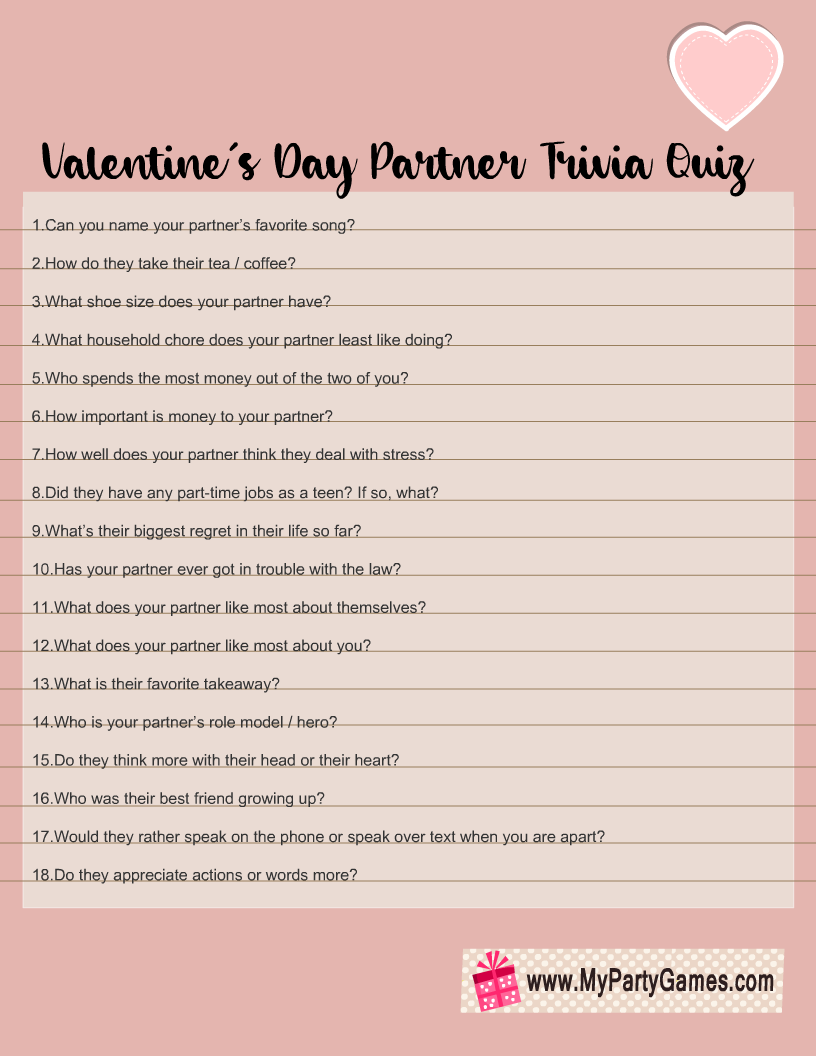 This is the first design for this trivia quiz. This cute and simple game sheet is made in blush and pink colors and it is decorated with a heart. Just click or tap on this small image as per the specifications of your device and save the larger printable sheet.
Valentine's Day Partner Trivia Quiz Printable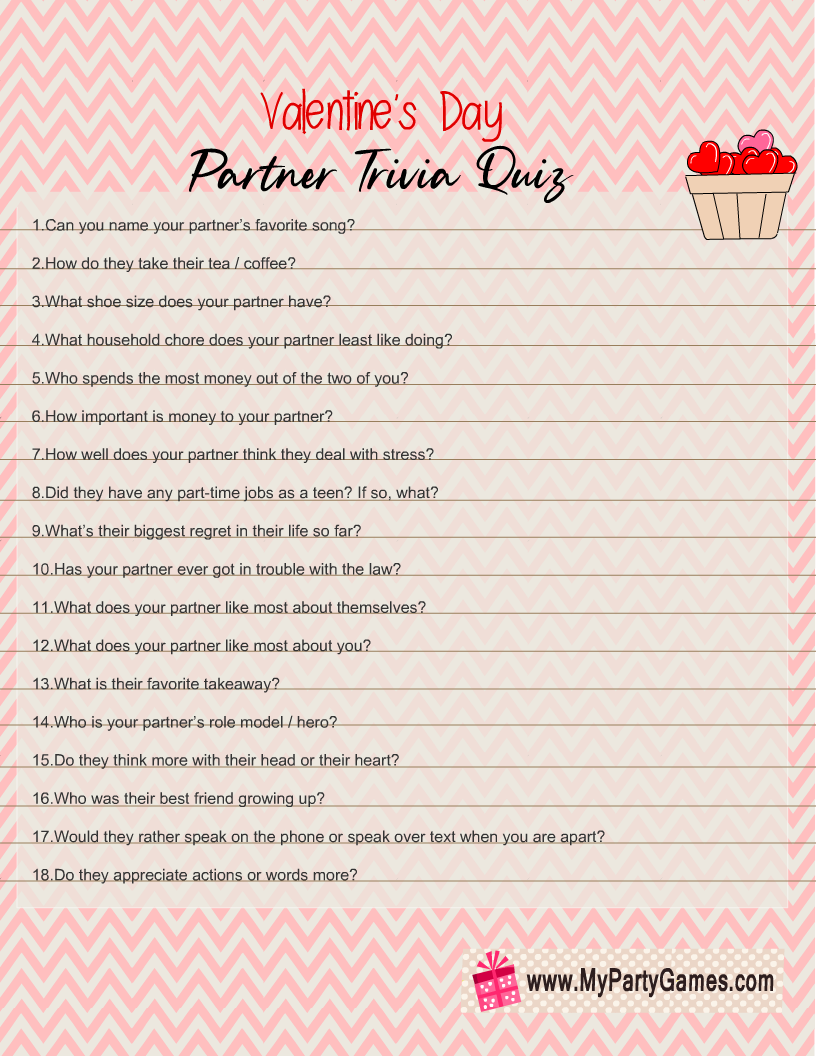 This is the second design for this Valentine's Day partner trivia quiz. This quiz sheet has a chevron pattern in the background and a cute teddy bear makes it really pretty.
Valentine's Day Partner Trivia Quiz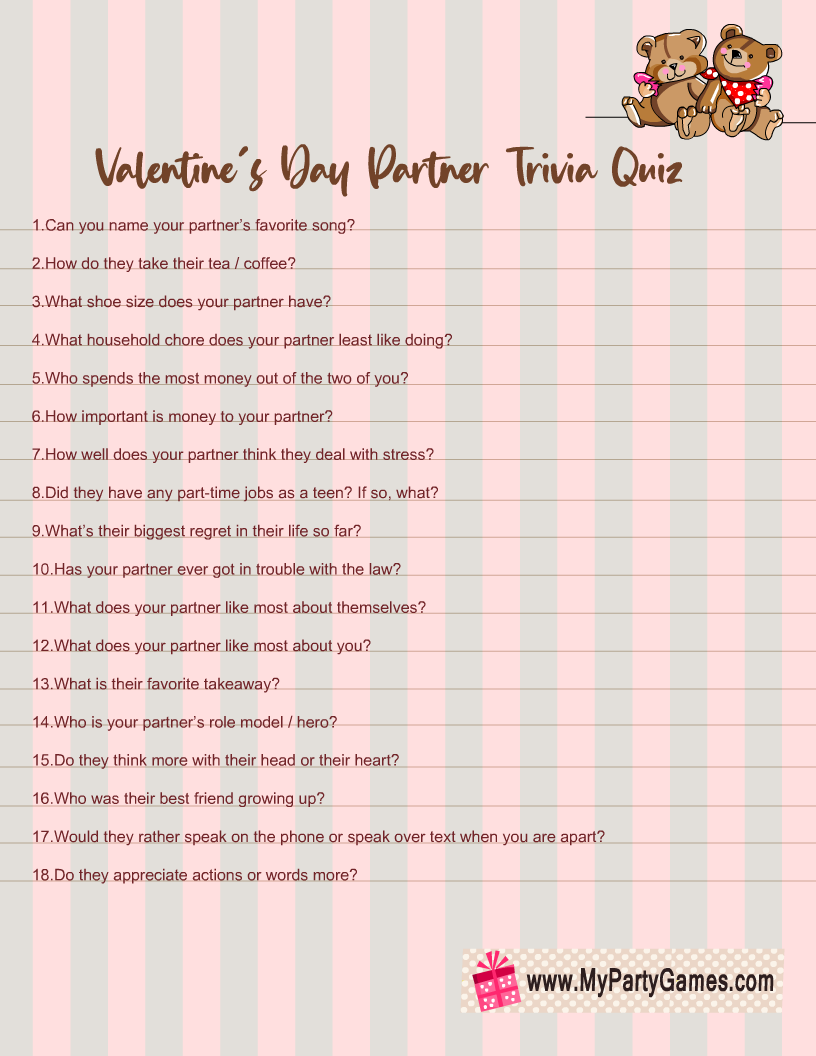 This is the last design for this trivia quiz sheet. This game card has a striped background and it also has an image of cute teddy bears made on it.