Here is this Free Printable How Many Candy Corns are in the Jar Game or Candy Corns Guessing Game that you can play with your Halloween party guests for some fun and laughters. This is a family game and suitable for all age groups so you can even play it in your home on Halloween with your kids, even if you are not having a real party. I have made a beautiful free printable image for this game. You can click on it and a bigger image will open up, right click and save that image.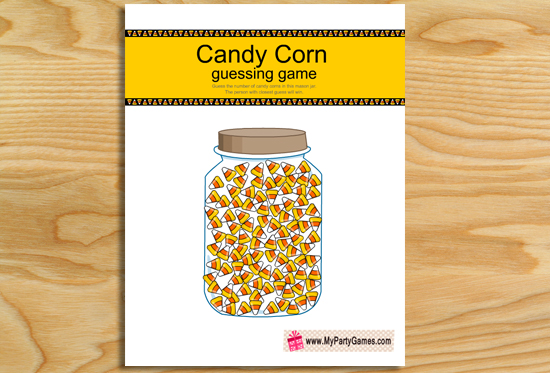 How to Play
Distribute the printed game cards among your Halloween party guests along with a pen or pencil for each of the guests. Ask them to just look at this Mason Jar filled with Candy Corns and guess and write the number of the Candy Corns in this mason jar within 20 seconds. The guest whose guess is right or closest will be the winner. The number of Candy Corns were 97 when I counted those. 🙂
Free Printable Candy Corns Guessing Game for Halloween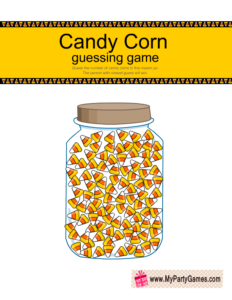 Click on the image of this candy corns guessing game image that I have shared above and a bigger image will open up. Right click and save that image to your computer. You can print this game easily using your home printer.
If you like my games then please leave a comment below and also share the links to these games on Facebook, Pinterest and other social media platforms.